Estimated Read Time: 4 Minutes
---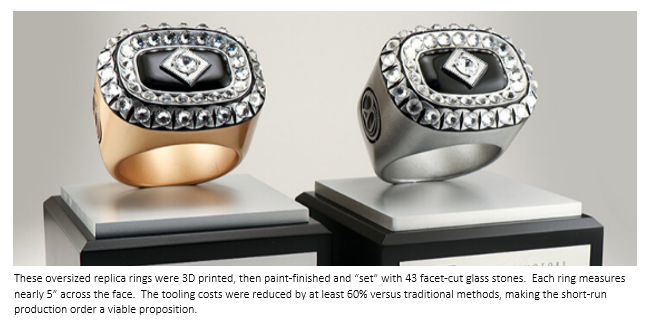 Until relatively recently, the concept of 3D printing was limited to the confines of a vivid imagination.
But what was science fiction is now science-reality, and it is revolutionizing much of what we do at Bruce Fox on a daily basis.
Rapidly-advancing 3D printing capabilities have opened the door to several advancements in the award space—advancements you can utilize to gain a competitive advantage and offer unprecedented solutions to your clients.
Practical Applications
Unless a device or technology offers a practical application, it's little more than a toy. 3D printing is no toy, as it has quickly provided many real-world benefits in our business:
Tooling time for modeled patterns is dramatically reduced.

Quickly create pre-production mockettes and prototypes.

Production quantity thresholds have been lowered—we can make small quantities happen for projects that were not viable with traditional fabrication techniques.

Utilize print-ready 3D files that many clients already have, so creating product replicas, for instance, is far easier.

Shortcut small-medium-large/bronze-silver-gold scenarios—which is quite common in recognition award programs—by creating a single 3D file, then re-scaling it to various sizes.

Metal plate 3D printed objects to offer a genuine metal finish.
All of these benefits are readily available to you and your clients under our roof in New Albany, Indiana. We have the equipment, the software, the training & experience, the designers, and the technicians & operators here at Bruce Fox. We're ready for your next project!
If you are interested in seeing what's possible, reach out. We'll be happy to help you or answer any questions.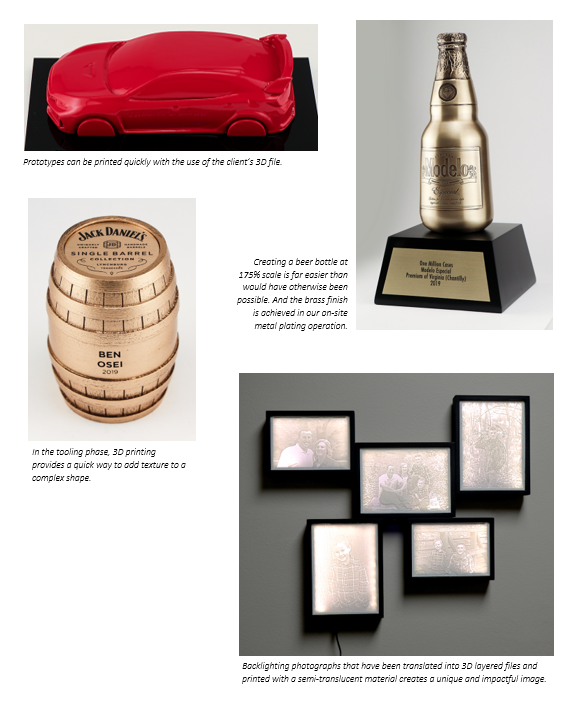 ---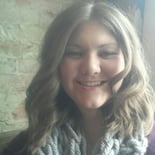 Kristina Hublar is your friendly neighborhood Marketing Specialist at Bruce Fox, Inc., which means she is the person behind the keyboard for the social media, emails, website, and other marketing efforts. In her spare time, you'll find her plotting her next road trip, bobbing along to music while crafting, or spending time with loved ones.