Read Time - 4 Minutes
---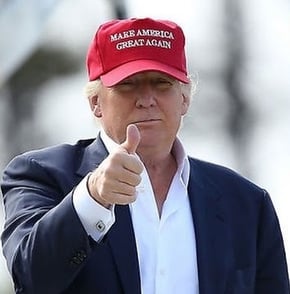 Aside from happening every four years, what do the Summer Olympics and the U.S. Presidential elections have in common? How about sourcing controversies.
You might recall the 2012 U.S. Olympic team came under fire for wearing uniforms not made in the U.S. And just last month, Team Trump faced a similar stir over the signature "Make America Great Again" hats.
In between, every media channel we tune into is sounding the alarms over the next product scandal—tainted meat, kids meal toy recalls, tennis shoe wage issues, rigged emissions software. It seems no sector is immune. We live in a "sell more, not tell more" culture, where the phrase caveat emptor has never resonated so distinctly. But as promotional products suppliers and distributors, we can help our emptors be more caveat. Or something like that.
Don't worry that I'm gonna get all flag-wavey on you here. I'm a proud and resolved patriot, but this is about money—running your business to yield more AR and less PR. When you're stuck whitewashing problems or fixing mistakes, you're spending money, not making it. So avoid those pitfalls in the first place. Sourcing domestically can mitigate many of the risks involved.
Okay, I concur that there are many product categories where offshore sources are clearly advantageous, or maybe even the only option. And that's okay. But with it comes an array of responsibilities—where do you think the whole component of product compliance in our industry comes from? In our niche of recognition awards—specifically, custom work—there are several things to consider when picking a supplier and weighing the factors between foreign and domestic sourcing:
1. Product safety/product content issues
Knowing the raw material and labor sources greatly reduces the risk of liability, and it also simplifies the product certification process (and expense.)
2. Supply chain headaches
Port closures, customs hang-ups, long factory shutdowns, uncontrollable labor issues, economic fluctuations, and unpredictable lead time scenarios can kink deliverability and adversely affect your service level to your clients.
3. Accountable product & service quality
I'm not going to assert that domestic sourcing is superior in terms of quality, but I can say working with domestic factories—or suppliers who use domestic factories—can improve workflow accountability. These suppliers are fully responsible for their own actions because there's no one else to blame. If I need to take a look at what's happening on the factory floor, I take a walk, not an airplane. And I would encourage you to go see factories for yourself. Which is a whole lot easier (and cheaper) to do without the need for a passport.
4. Stock continuity & inventory availability
Have you ever gone back to the buffet for seconds, only to find it's been picked clean? Fear not! Domestic suppliers will just go back to the kitchen and make more!
5. Environmental, safety & labor issues
Our particular category is fraught with by-products that are inherently challenging to the environment unless handled appropriately. Even if our consciences didn't govern proper action, our governmental agencies would (and do) mandate it. The links in a genuinely domestic supply chain are visible and accountable at all times. Not so confident the same can be said globally.
6. It provides delivery in days, not weeks
Awards are highly date-driven, and missing the presentation just isn't an option. There is no "better late than never" in our field of work. Unless it's reduced to decorated stock items or there is ample cushion on the calendar, the offshore game is a risky gamble that might not be worth taking.
7. Communication issues
Developing a product from the ground up requires an airtight channel of communication. Time zones, languages, and cultures can challenge and stretch those channels beyond limits. In 1999, NASA lost a Mars probe because scientists at different suppliers failed to account for English-to-metric conversions. Oops.
8. Transit costs
Awards are bulky and heavy, and they cost quite a bit to move around. A larger proportion of your customer's budget is spent on transportation if you're moving goods across an entire ocean. That's money that can be saved, or re-allocated to the product itself. And also think about the "carbon footprint" involved in fuel consumption.
Make Award Giving Great Again
It's inevitable that much of what we purchase originates from the far corners of our planet. I'm looking around at the things I have nearby as I type this on my keyboard (made in China), and I'm hard-pressed to identify anything—with the exception of the Diet Coke I'm having for breakfast—that didn't arrive at a port in a 40-foot container. It's normal, acceptable and prudent for most of what we buy, which can be classified as commodities.
But for other product categories, such as custom recognition, there are options. And there are compelling reasons to consider domestic sourcing for what you offer your customers. You might think your customers can't afford to buy domestic products, but given the risks, maybe they can't afford not to.
---
Hero Image of Donald Tump Photo Credit: Vox.com
---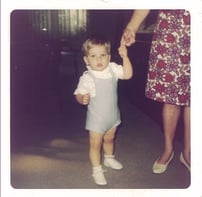 Dave Miller is VP of Sales & Marketing at Bruce Fox, Inc. and a professional writer by virtue of the fact his company is paying him to write this blog. Dave knows that the agrarian economy of our nation's past dictated a post-harvest/pre-winter election day so farmers could travel to town to vote. The goal of his blog is to "edu-tain" (educate + entertain) promotional products distributors, with a focus on custom work. Dave also finds it very awkward to write about himself in the third person.