Read Time - 5 minutes
---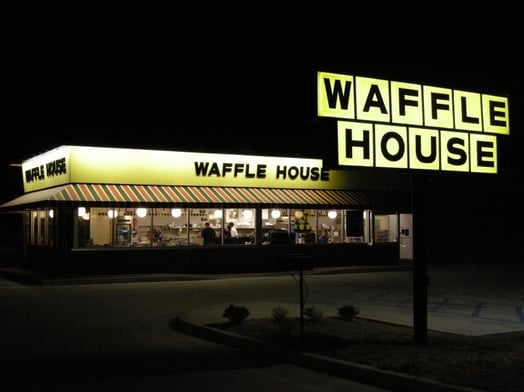 I don't really feel like writing an introduction, and I've exceeded my threshold of word count according to the little word-county-thingie at the bottom of the page. And I didn't really feel like finding a suitable image for this post either—I'm writing this in the morning, and I guess I'm hungry. So let's shortcut to my shortcut of knowledge gleaned from nearly 27 years on the job.
Cutting through the jargon, I have learned there are a number of things that mean something much different than what you might think:

PICKIN' UP WHAT YOU'RE PUTTIN' DOWN
BEFORE SOMEONE STEPS IN IT
"My client is still making a decision"
I'll call my client as soon as I hang up.
"I haven't heard anything yet"
I haven't asked anything yet.
"I'll let you know as soon as I hear"
You didn't get the order.
"They went another direction"
I sold them something else.
"I haven't heard back from you"
I've been wringing my hands for the entire 20 minutes it's been since my email.
"Do you have this item?"
It's a back-ordered stock product from one of your competitors, and I don't have time to wait for their shipment from China.
"Hi"
An email salutation that indicates you are a singular recipient of an important message. Along with 938 other people.
"Let's partner"
This is gonna cost you!
"Please send me 3 catalogs"
I'm sending this fax because I just landfilled last year's catalogs and have plenty of space in my filing cabinet to keep the new ones safe until next year's purge.
"RFQ"
It's a wired deal, but my client needs three quotes.
"RFP"
My client is price-checking.
TECH KNOWLEDGE-Y
TECH YOURSELF BEFORE YOU WRECK YOURSELF
Fax
Seriously?
Junk
Outlook folder that inexplicably catches the one email message you really need.
Spam
E-mail marketing with the same aftertaste as the canned meat-like by-product.
LOL
Boeing's first jet airliner in the midst of a barrel roll.
Hashtag
The price label on a starchy side dish at Waffle House. (See? I knew I'd get Waffle House in here somehow!)
=if(isnumber(search("X",A1)),"Y","")
An Excel formula that always yields "Rube Goldberg."
Reply all
The Outlook message button that will create a response to everyone included in the "From" and "Cc" fields in the message you have received.
Reply
The Outlook message button you meant to click instead, because you referred to one of the Cc'ed people as a mouth-breathing moron.
Hypertext
A frantic note sent with a messaging app.
Follow
Stalk
Like
Stalk
Corn stem
Stalk
CLICHÉ IT AGAIN, SAM
WHAT'S A NICE DISTRIBUTOR LIKE YOU DOING IN AN INDUSTRY LIKE THIS?
It is what it is
A subtle version of "I know everything. Except whatever the hell it was we were talking about. Mostly because I wasn't listening."
Outside the box
This expression aims to foster creativity in the most uncreative way possible.
Seek closure
a.k.a. "Dear John."
Gimme a shout
A phrase that is always accompanied by the Double Guns with Wink, even if it's conveyed by phone or email.
Engage
Listen to me.
Active listening
An opportunity for me to think of what I'm going to say next.
Synergize
A term as cryptic and meaningless as a pink rabbit wearing sunglasses while banging on a drum.
MY IQ IS 140
ON AN "A"
In-hands date (IHD)
Calculated by taking the number of days of standard lead time and dividing by 2.7.
Receivable aging
Calculated by taking the number of days of quoted net terms and multiplying by 2.7.
Next column pricing
The stepchild of "EQP."
EQP
The stepchild of "Better Than EQP", this does not mean end-quantity pricing, as you might believe. It is the truncated acronym for "Evaluating your price based on the Quotient of Pressure/Pleading/Persuasion."
Better than EQP
Effectively the supplier's total COGS—before prebate, rebate, free samples, spec samples, discount terms, extended terms, catalog placement fees, program fees, and vendor/end user show fees.
Overrun
What every meeting I've ever been to does.
Rerun
The easiest order to process, because everyone knows What's Happening. I'm almost inclined to apologize for this one. Almost.
Tchotchke
Arthur Fonzerelli's cousin who is loved by Joanie.
Proof
A measure of the amount of alcohol needed to get your customer to say yes.
Spot color
When you finally find what you're looking for at the paint store.
Stitch count
What happens when you break a glass award in your hands.
Product safety
Non-compliance will cost you two points.
Rebate
The amount built into the price.
Deboss
The person in charge.
Die cast
Part of the process for making funeral masks.
Engrave
Where the subject matter of funeral masks end up.
Drop shipment
How package handlers interpret "Fragile" labels.
Hot stamping
What happens right after firewalking.
POTPOURRI FOR 800, ALEX…
RESPONSES MUST BE IN THE FORM OF A QUESTION
Trade show
What is a place for distributors to see where their suppliers are spending tens of thousands of dollars?
Power chargers
Who are LaDainian Tomlinson and Junior Seau?
Content marketing
What is marketing that doesn't try too hard?
Drone
What is it that most webinar presenters tend to do?
Ream
What is the unit of measure for 500 angry letters?
Sans serif
What is a county without law enforcement?
Fleece
What it's called when a supplier charges too much for outerwear?
Packing slip
What is forgetting to take something on a trip?
USPS
What can be found at the bottom of a letter from Uncle Sam?
UPS
What is pronounced "oops," as in "Oops, we forgot to rescind fuel surcharges, even though the price of oil is half what it was four years ago?"
Circumference
Who is one of the Knights of the Round Table?
Budget
What is the term derived from the phrase "budge it", which is what you can't do to a customer's price for at least three years?
End of day (EOD)
What is the term applied when someone has spent too much time on Facebook and is now in panic mode?
Alibaba
What is a great name for sesame chicken, but only if you're open to it?
So there it is, a compendium of my entire scope of knowledge. A complete list of everything I've learned in the last 27 years. So go forth and multiply sales with these useful hacks in hand.
Just don't overthink that last one.
---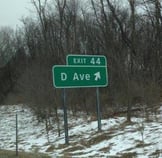 Dave Miller is VP of Sales & Marketing at Bruce Fox, Inc. and a professional writer by virtue of the fact his company is paying him to write this blog. He has been with Bruce Fox since 1990, which somehow sounds more palatable than 26 years. He likes his Waffle House hash browns covered, chunked and peppered. The goal of his blog is to "edu-tain" (educate + entertain) promotional products distributors, with a focus on custom work. Dave also finds it very awkward to write about himself in the third person.