Read Time - 5 Minutes
---
"What do you mean 'dial'?" my daughter replied, with a genuinely puzzled look.
Unless you're a fan of challenging and convoluted discussions, DO NOT mistakenly use the verb "dial" in reference to a telephone when talking with a 10-year old. What followed was much like trying to describe what the color blue sounds like. Frustrated, I ended up deploying a Google image search to illustrate what my words were miserably failing to convey. (The irony of using Google to demonstrate how a rotary phone works is not lost on me, by the way.)
The conversation served as a stark reminder of how rapidly our world has changed—and continues to change. It made me think about how vision and adaptability are critical to maintaining relevancy in the business world, where complacency is fatal to progress and survival. As an awards supplier, it made me contemplate how the landscape around employee recognition has evolved and reshaped, and what it means to our business—and yours.
I wondered about the fate of the factories that at one time were cranking out rotary phones. Did they adapt or die? What examples could be found of companies that have reshaped themselves in the face of changing markets or obsolescence? As it happens, there are a bunch. And some are nothing short of weird. Which I like.
Try this match game:
CORPORATION

ORIGINAL BUSINESS

1

Berkshire Hathaway

A

Book sales

2

John Deere

B

Paper miller

3

Raytheon

C

Corundum
mineral sales

4

Nintendo

D

Soap &
baking powder

5

Mazda

E

Gunpowder

6

Lamborghini

F

Stationery

7

Hasbro

G

Textile remnants

8

Xerox

H

Appliances

9

Tiffany & Co.

I

Soap, candles
& starch

10

3M

J

Photographic paper

11

Abercrombie & Fitch

K

Textile
manufacturing

12

DuPont

L

Sporting goods

13

Colgate

M

Playing cards

14

Wrigley

N

Cork products

15

Nokia

O

Tractors

16

Avon

P

Blacksmithing

Not that we're going out of the awards business, but market conditions have triggered a significant migration in our industry. (Interest in wall plaques, for instance, has receded due to the simple fact that there are less walls in the workplace these days.) In response to this ebbing tide, we have added an array of products to our core—stuff used for purposes other than recognition awards. And it's a trend that continues to arc upward.
As a promotional products distributor, challenge your suppliers to innovate. Rather than trying to fit square pegs into round holes, seek out suppliers who can adapt their pegs to the needed shapes. (Of course, this requires you to identify those shapes in the first place!) I can use our company as an example. Our growth is driven by adapting our capabilities to serve numerous product categories, which I've listed below…paired with bygone items from our not-so-distant past, just for fun.
WHAT'S OLD:

WHAT'S NEW:
Event Commemoratives & Gifts
Keepsakes as reminders of an important event or milestone. Basically, branded souvenirs.
Do your customers have any significant events planned? Is there a benchmark corporate anniversary approaching?


WHAT'S OLD: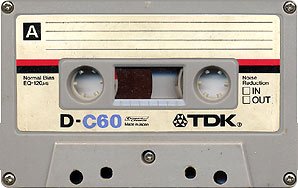 WHAT'S NEW:
Honor Walls & Lobby Installations
Large-scale displays that are permanent fixtures in a public space.
Donor recognition, years of service, and safety are popular categories for honor walls.
WHAT'S OLD: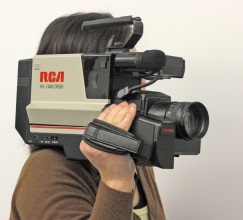 WHAT'S NEW:
Point of Purchase Displays
Consumer-facing displays, such as shelf-talkers, countertop messaging, and product display/demonstration fixtures.
Have any of your customers rebranded or launched new products?
WHAT'S OLD: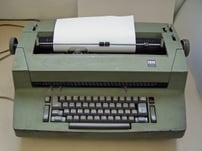 WHAT'S NEW:
Emblematic Seals
Government agencies—and many corporate entities—are loyal to their insignia.
Think where large-scale "badging" would be effective.
WHAT'S OLD: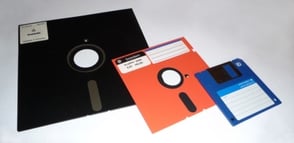 WHAT'S NEW:
Marketing & Promotional Products
Symbolic deliverables that are part of an agency-style promotional mailing.
Create a call-to-action for your customers to inbound leads for prospecting, upselling and cross-selling.
WHAT'S OLD: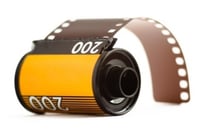 WHAT'S NEW:
Mission Statement Displays
Organizational messaging for public consumption outlines core values and business practices.
Does your customer have a unique culture that warrants added impact?
WHAT'S OLD: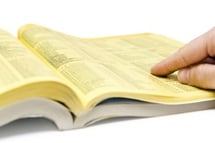 WHAT'S NEW:
Product Replicas & Miniatures
Incorporate product likenesses and organizational icons as symbolic elements.
Does your client have a familiar product, package, or mascot?
WHAT'S OLD: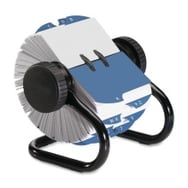 WHAT'S NEW:
Corporate Lobby Art
Unify the public space with art prints on panels that are matched to the aesthetic and mood of the organization.
Does your customer operate its business in multiple B2C locations?
WHAT'S OLD: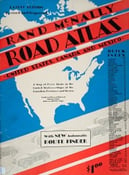 WHAT'S NEW:
Architectural & Decorative Elements
Make symbolic items an integrated part of the physical environment.
Do you have a client that is renovating its lobby, or building a new building?


WHAT'S OLD: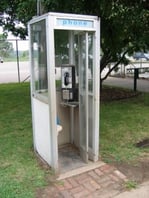 WHAT'S NEW:
Identification & Signage
Accurate and consistent brand identity is essential for any organization.
Look for clients who have rebranded or merged for signage opportunities.
So You Think You're Hip?
We all face moments of seismic shifts in our businesses. The key to survival is having the vision to anticipate it and the courage to do something about it. So happy innovating, and good luck with your business!
And speaking of business, I've gotta get back to it here. We did a pretty cool custom award for these folks a few years ago, but they haven't ordered since. So I'm gonna go check out what might have happened to them…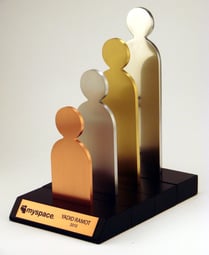 ---
Dave Miller is VP of Sales & Marketing at Bruce Fox, Inc. and a professional writer by virtue of the fact his company is paying him to write this blog. Dave knows that area codes of the most populous cities were assigned three-digit numbers that required the least amount of dial time on a rotary phone. The exception to this is the area code that includes Cape Canaveral, Florida…3-2-1. The goal of his blog is to "edu-tain" (educate + entertain) promotional products distributors, with a focus on custom work. Dave also finds it very awkward to write about himself in the third person.