Estimated read time: 4 minutes
---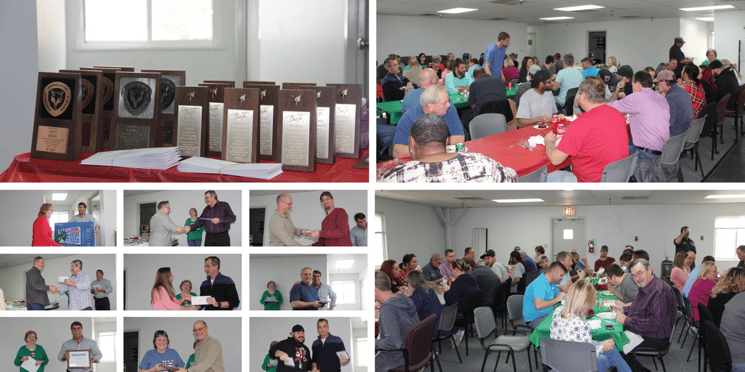 Let's be honest, from Thanksgiving until early January, the holiday spirit chases you down and tackles you. From sugarplum fairies dancing in your head to the barrage of "holiday sales," you're going to be hearing about the holidays no matter where you go.
Well, let us take a moment to jump on that bandwagon. Not the "sales" portion, but the goodwill towards men and cheerful spirit. We want to bring out the humanity behind the fox logo. Yes, there are real humans, even craftsman, behind that big blue fox.
We wanted to share with you what we do for the holidays.
Thanksgiving with Bruce Fox
An American classic about being thankful and sharing, Bruce Fox shows that they are thankful for their employees. Every year, the company provides turkeys to each of their employees a week before Thanksgiving so it can thaw. Perfect for the holiday and a touching tradition that everyone appreciates.
But that's not all Bruce Fox does, the company also throws a holiday lunch on the last working day (because we are off Thanksgiving Day and Black Friday). As you can expect, it's a fun way to celebrate the holiday with our work family, which is what everyone becomes after the majority of the employees have been working here over 15 years, a few have even been here for over 30!
December: A Month of Celebrating
Throughout the month of December, Bruce Fox scatters bits of holiday cheer to show that they care about each team member.
Here are three ways that Bruce Fox celebrates the holidays:
Each child gets a gift from Bruce Fox. You heard me. Bruce Fox gives a present to each family's kids, up to a certain age, to help during such an expensive time. Perfect for little ones, this is a special gift that tells employees that the company even cares about their families.
A winter holiday party. This is the big employee appreciation party of the year. Those with perfect attendance are rewarded, anniversaries get awards, and anyone else that deserves a bit of celebration. We raffle off huge prizes like TVs, tools, and much more! There's a meal and laughs that keep us as warm as the hot chocolate we are drinking.
Days off. Many get December 25th off, but we typically get so much more. Depending on how busy we are, we usually get the last week of December off, as well as New Year's Day. What a way to say "thank you" for our hard work! This year, Bruce Fox is closed from 12/23/19-1/2/20, so mark your calendars.
Other Holiday Traditions Throughout the Year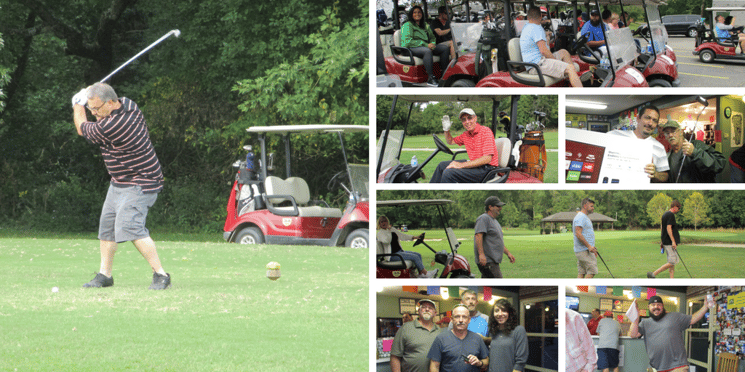 As an award and recognition company, we are firm believers in engaging employees, so we keep the spirit of showing employees that we care all year long.
Here are my 5 favorites (in order of occurrence, not by preference).
Chili Cook off. This happens in January or February, basically when we deem it cold enough for a company-wide chili cook off. Everyone brings in their recipe and is judged. The winner gets a little something, but the real winners are us and our stomachs.
Company Bowling Night. In the spring, there's a night where employees and their families can unwind together with a bit of bowling. It's a fun time of relaxation and bonding.
Louisville Bats Outing. In the summer, the company gets a day out by attending a Louisville Bats baseball game together. Go Bats!
4th of July Company Cookout. We celebrate our nation's independence with a day of fun, free food, and a lot of laughs.
Company Golf Scramble. For the competitive and avid-golfers, this is the most anticipated event of the year. We have two trophies that people compete for: the winner's trophy and the "broken club." Being a custom manufacturer, we have a bit of fun and take some liberty with this golf tournament and all of the other trophies we make for internal purposes.
All year long, Bruce Fox recognizes and engages employees. We understand how vital it is to keep employees feeling engaged and recognized, that's the field we live in. We know how to keep our employees happy and keep high employee retention numbers, that's how we've been in business for over 75 years - we understand people. We understand how to show appreciation, celebrate wins, value employees, and retain the good ones.
So, now you've seen under the Fox a bit. We're a company that values our employees, showing that we care throughout the year (and I'm just telling you about the holidays, stay tuned for more insights later). We give custom awards for various occasions and share fun along the way.
What does your company do to show recognition and to get employees engaged? Tell us in the comments!
---

Kristina Hublar is the Marketing Specialist at Bruce Fox, Inc., which means she is the person behind the keyboard for the social media, emails, website, and other marketing efforts. She's new to Bruce Fox, but is an Indiana native. In her spare time during winter, you'll find her bobbing along to music while crafting, spending time with loved ones, or with her nose in a book.