Estimated Read Time: 6 Minutes
---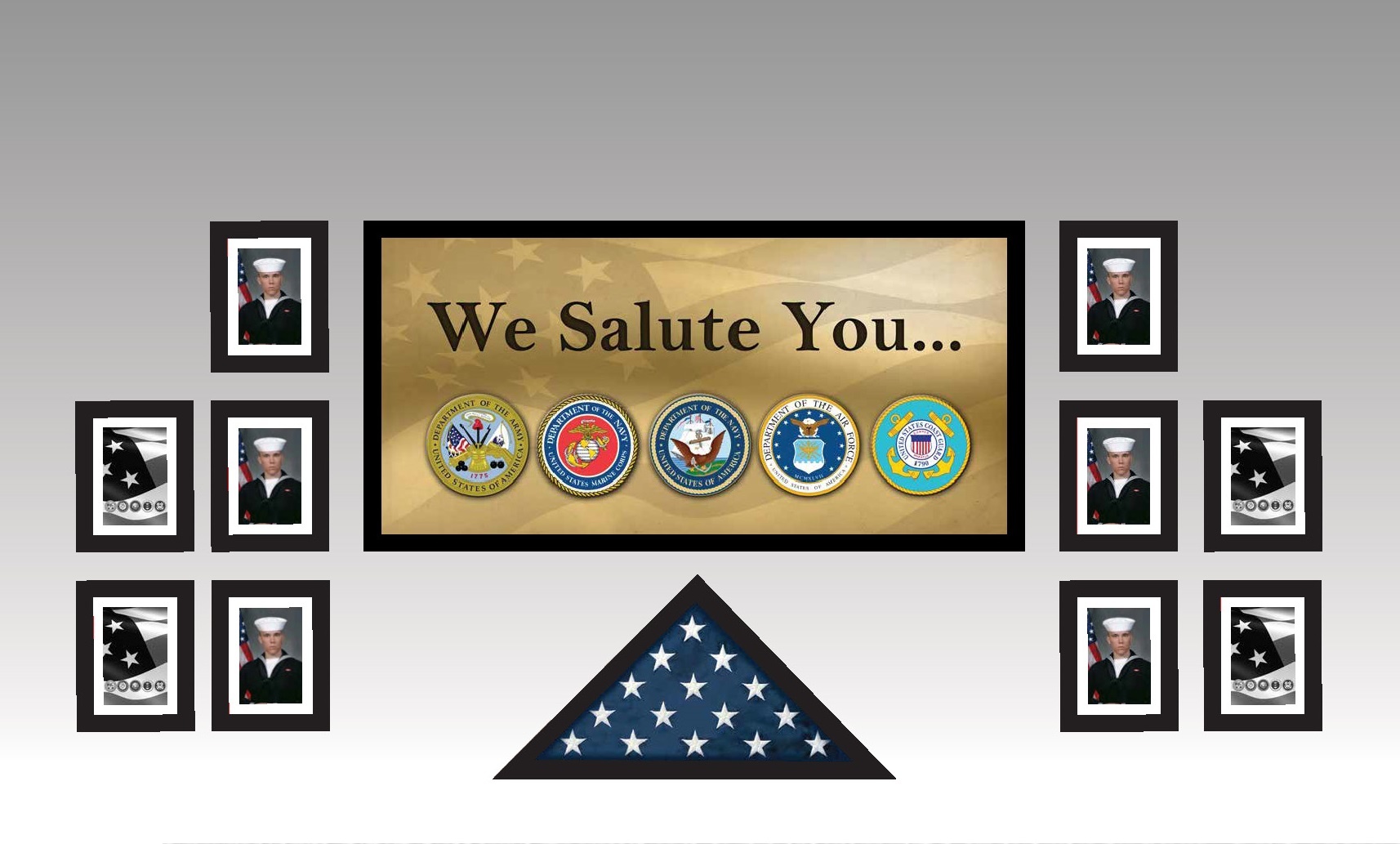 September is a time of remembrance, honor, and reverence. Between September 11th and Veterans Day now upon us, we heard two questions more frequently.
How do we honor those who have been lost?
How do we honor military and emergency service personnel?
Since we often work with the US Government and other military, emergency, and veteran organizations, we understand the sincerity and importance of these questions.
We make the seals for many government bodies, such as the White House and the Department of Homeland Security; furthermore, we had the honor to make a custom piece for a local Fire Department with debris from the Twin Towers.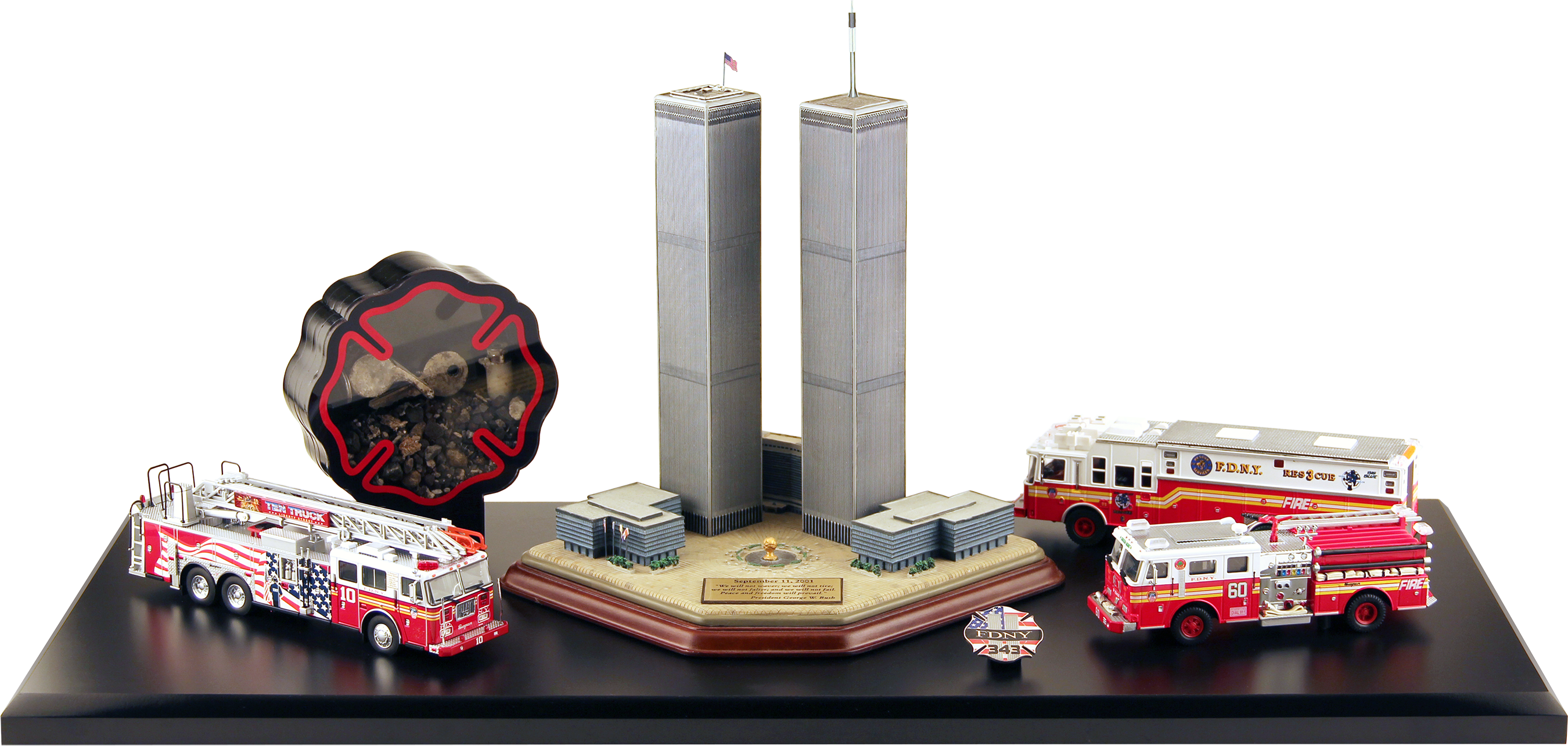 Each Detail is Significant
Since every military branch, emergency facility, organization, and business is different, these ideas are here to inspire and lead to deeper conversations about each unique set of needs and wants.
From branding to dimensions of the space, when it comes to projects like these, it's vital to get a complete and thorough understanding so we can best serve you.
12 Displayable Ways to Honor Our Military, Emergency Personnel, and Those Who Have Been Lost
1. Honor Walls. Whether it's a big piece that takes up the majority of the wall, or it's small and focusing on a particular person, an honor wall is a classic way to show respect.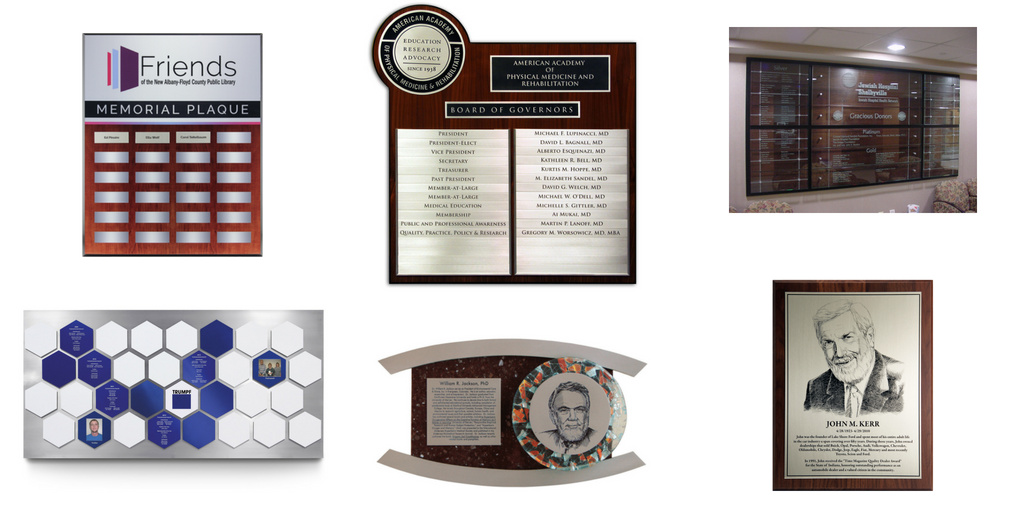 2. Honor Displays. This can be to focus on a particular object, such as the debris from 9/11, or an intricate model to represent a significant person, group, or moment, honor displays are focal points which carry a certain reverence.

3. Wall Displays. Big or small, and similar to honor walls, Wall displays can be made of signage, photos, or just words – but Wall Displays allow you to convey your message in a limitless way.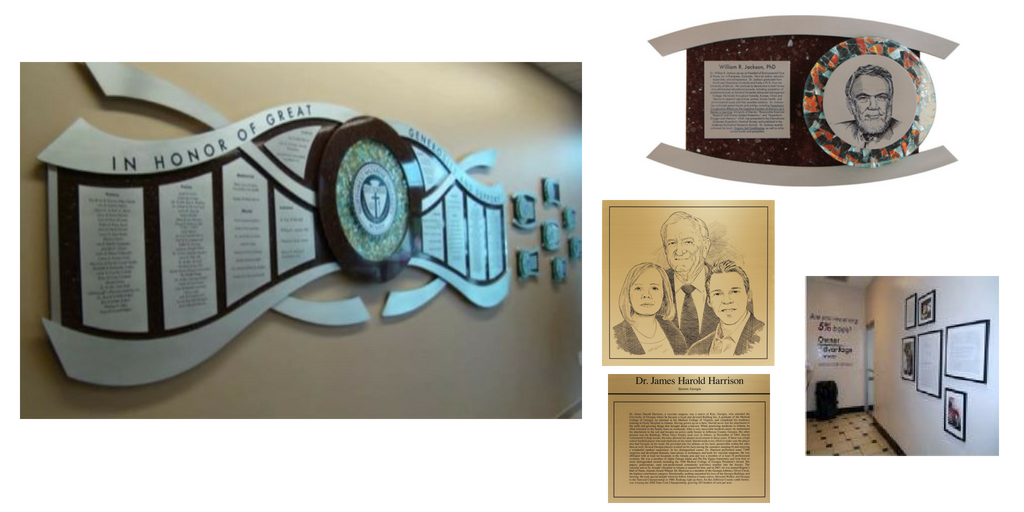 4. Recognition Plaques. Some will keep all recognition plaques hanging in one area of honor and reverence, while others give the plaques to the awardee or loved ones. Either way, a plaque is a way to honor, recognize, and memorialize those deserving.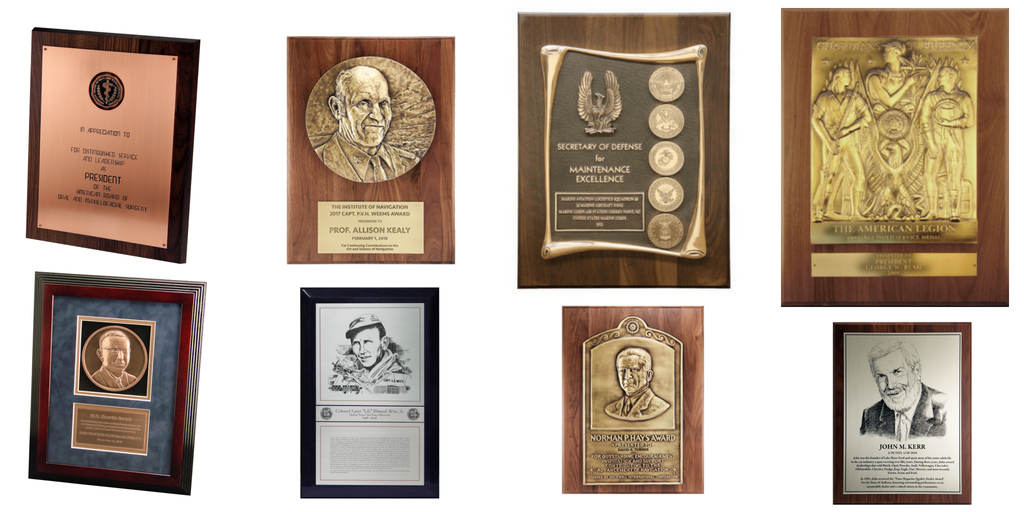 5. Awards or Commemoratives. Sometimes two awards are made – one to be kept by the award-giver and placed in a place of reverence and remembrance, while the other is given to the person of honor or their loved ones. Or, some will give the single award to the deserving party, recognizing the person or group's service, going above-and-beyond the line of duty, or other reasons for commemorating the special person, group, or time.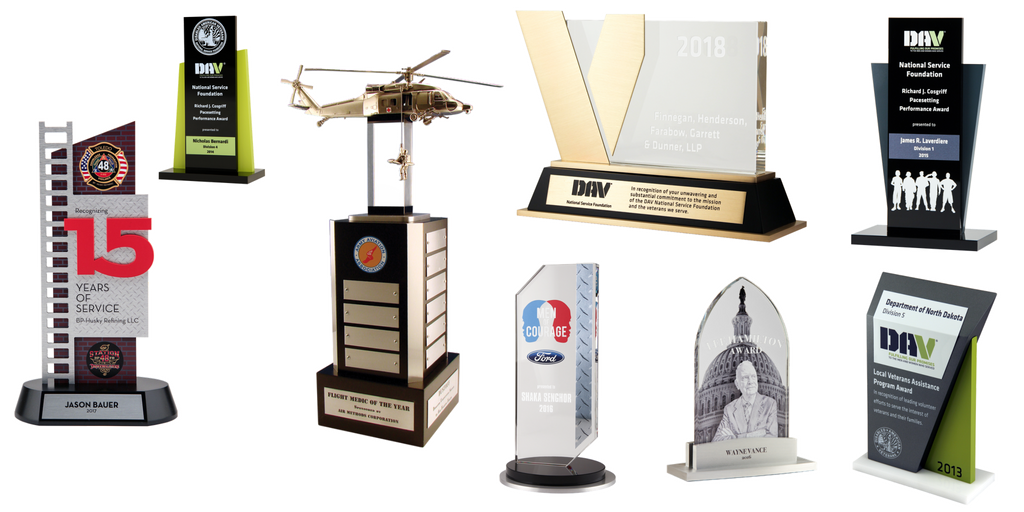 6. Wall Seals. Although wall seals are more for signage and for buildings to be recognized, seals have their own place. They are to distinguish that location as special. Whether it's a government building or a building with its own reason for formal reverence and recognition.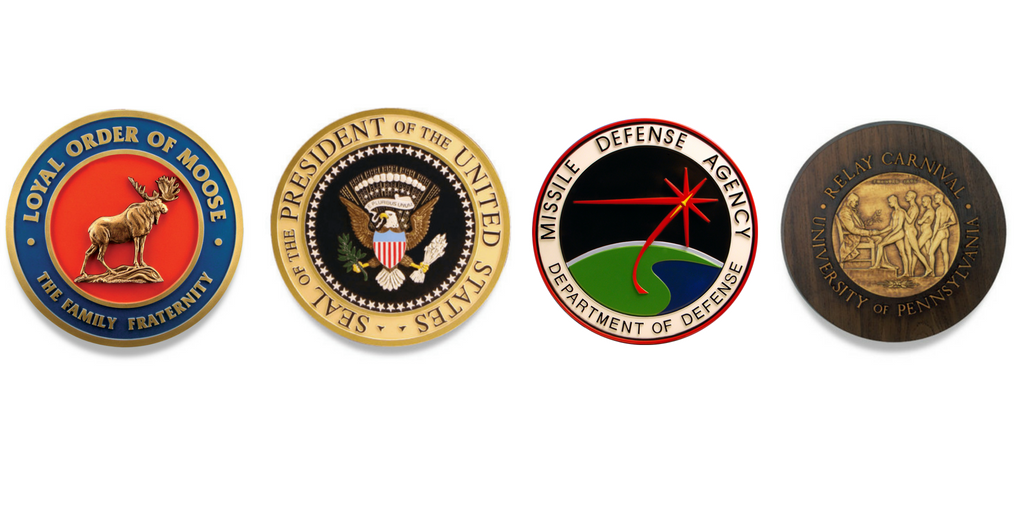 7. Memorial Plaques. Often seen in museums, government buildings, and memorial sites, memorial plaques are an important and traditional way to honor, recognize, and memorialize those deserving.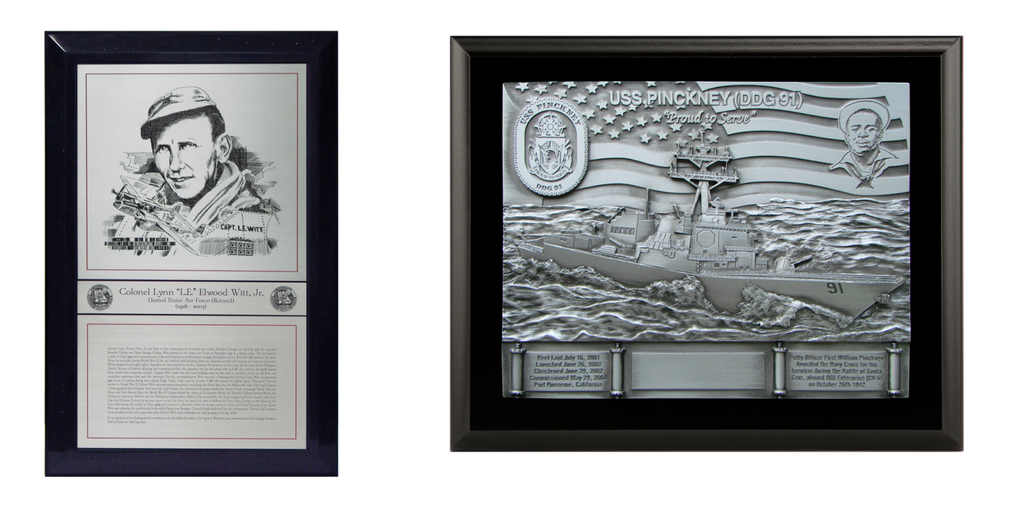 8. Keepsake Boxes or Commemoratives. Different from many of those above, these are commemoratives that are solely for the recognized and/or their families. These are a way to honor and display the significance of their dedication, sacrifice, and actions.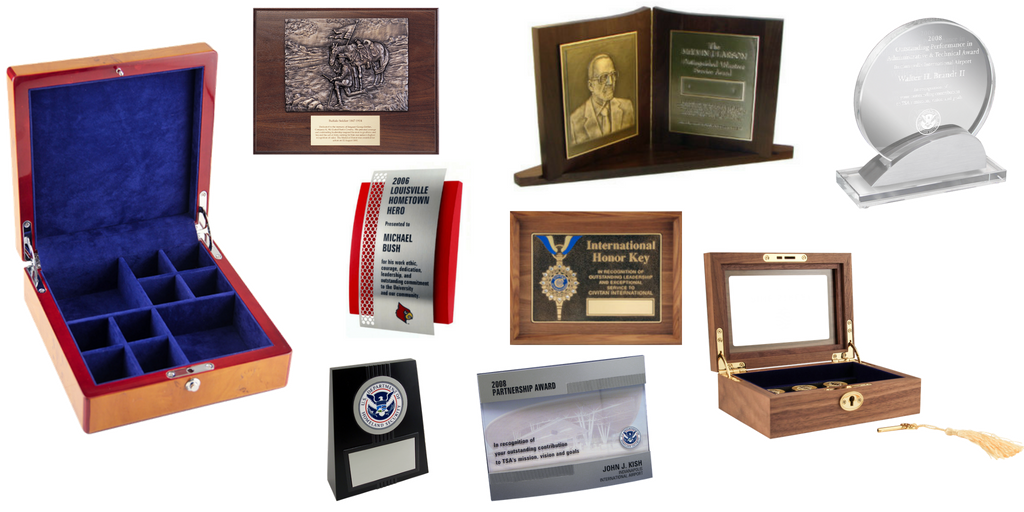 9. Installations. Although installations could include an honor wall or wall display, that does not mean that's the whole installation. As you can see, an installation is a piece that takes up a section of the room or space. It's an area dedicated to the recognition of a particular person or group. These installations carry a sense of reverence and are a place of honor.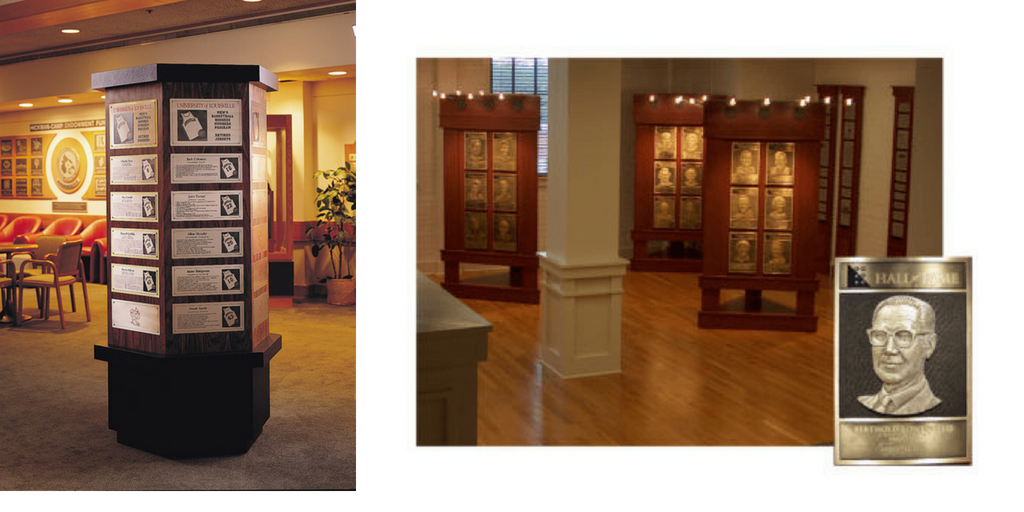 10. In Memoriam Signage. Popular with businesses, hospitals, and other buildings, in memoriam signage honors a person without being intrusive. Similar to the displays, installations, and walls, it also allows for the building's branding and color scheme to be incorporated so the memoriam signage fits perfectly, but still stands out and honors the deserving person or group.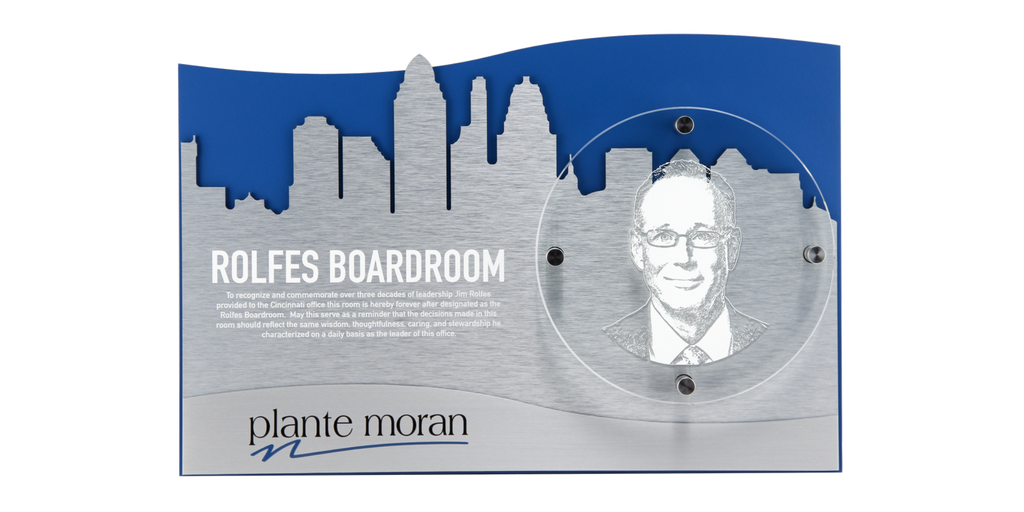 11. Sponsored Trophy. A trophy brings awareness. It is displayed on television, online, and other channels. So, when a message wants to be broadcast, a sponsored trophy is a visual and symbolic way to do so. Whether it is to recognize a person, group, or action, or if it's to bring awareness to a noteworthy cause or organization, such as the VFW, a sponsored trophy recognizes but also increases awareness.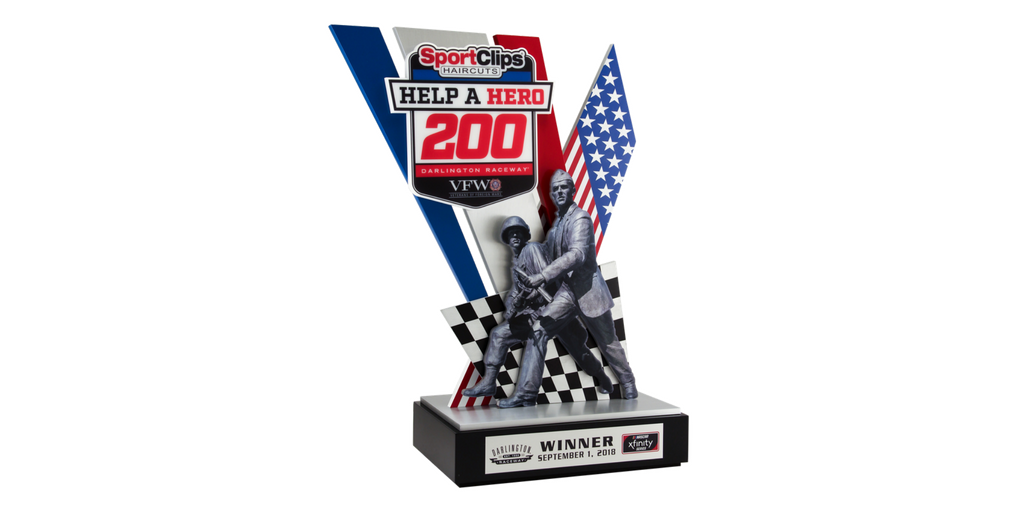 12. Scholarship Plaques. When a person with particular capabilities and significance passes, a memorial scholarship is often established. It's a common and respectful way to honor those who have been lost by carrying on their beliefs, passions, and dedication through future generations. A scholarship plaque is given to those who earn it or their names are added to the scholarship plaque as a place of honor; keeping the memory and spirit of the lost one preserved through ongoing recognition.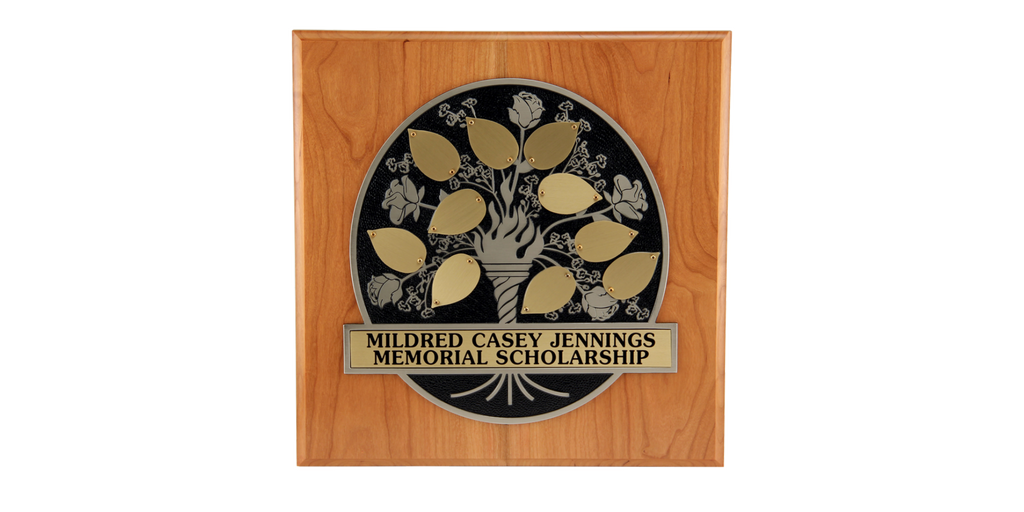 Each of these displayable solutions is an idea to inspire and help you contemplate how you would like to honor and remember those deserving.
Honoring our military and emergency service personnel, as well as those who have been lost is a revered and significant task that we take great pride in doing. These people have dedicated their lives to helping others through various means, for which we are all eternally grateful.
Thank you for your service, dedication, and sacrifice.
---

Kristina Hublar (formerly Mobley) is your friendly neighborhood Marketing Specialist at Bruce Fox, Inc., which means she is the person behind the keyboard for the social media, emails, website, and other marketing efforts. She's new(ish) to Bruce Fox, but is an Indiana native. In her spare time, you'll find her plotting her next road trip, bobbing along to music while crafting, spending time with loved ones, or with her nose in a book.