Estimated Read Time: 1.5 Minutes
---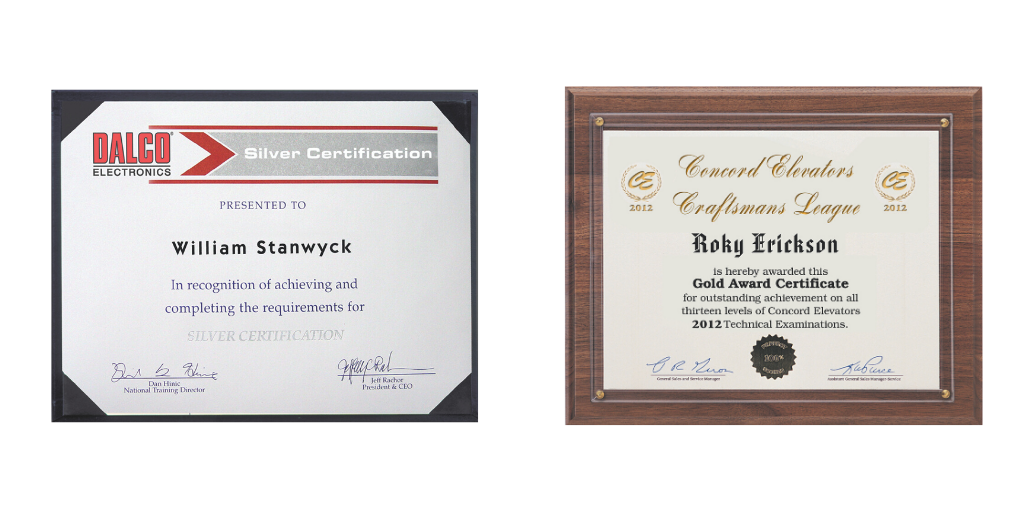 One of the most common forms of recognition is a certificate. Whether for school, business, or a non-profit, people love being recognized.
Despite the need for certificates, they tend to get damaged, bent, or crumpled. It's all too easy for certificates to look unprofessional, which will hurt the whole point of presenting the certificate.
Certificate Holders
The solution?
Utilizing a certificate holder.
Certificate holders look professional and keep the certificate safe. Furthermore, a holder makes for a better photo op than just holding up a piece of paper.
Ordering Certificate Holders
Thankfully, certificate holders are a stock-option via our DYR line – as you can see here.
The main types of frames are:
Ribbon Corners

Slide-In Frames
How to order certificate holders:
Choose a piece via our website

Pick the color/type

State the quantity

Request a Quote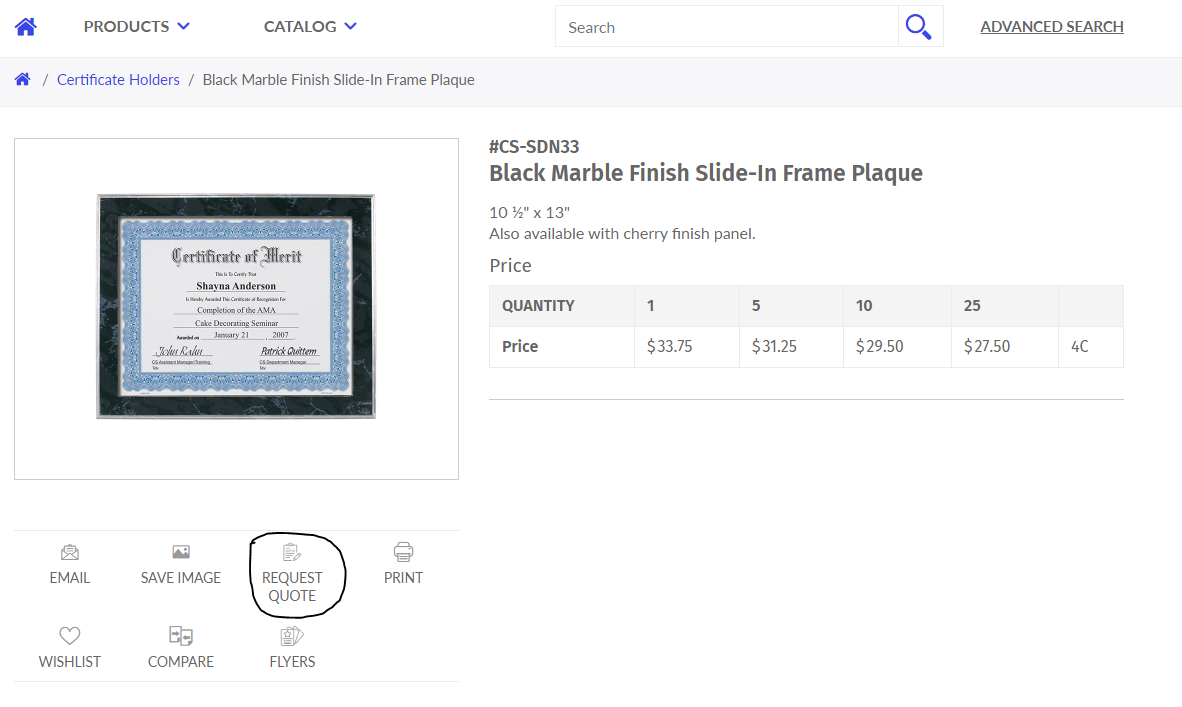 Bonus: We offer certificate creation and printing service as well.
Learn more about our DYR products by going to our website. Or start a conversation here.
---

Kristina Hublar is your friendly neighborhood Marketing Specialist at Bruce Fox, Inc., which means she is the person behind the keyboard for the social media, emails, website, and other marketing efforts. In her spare time, you'll find her plotting her next road trip, bobbing along to music while crafting, or spending time with loved ones.