Read Time - 5 Minutes
---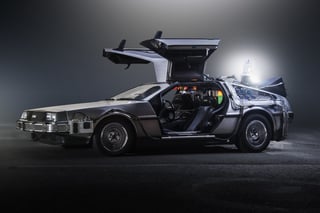 Ah, the 80's…The Golden Age of Reasoning…
Okay, that may be a bit much for the decade that gave us the Smurfs and New Coke. But as I (quickly) close in on the big 5-0, I look back on those formative years with the utmost regard for the wisdom revealed to me by the totally gnarly movies of the time.
While it's true there were lifeless movies like Mannequin, and others like Iron Eagle that mercifully crashed and burned, there's a lot we can learn from some of the best flicks of the 1980's, much of which can be applied to the promotional products industry…
1981 - Stripes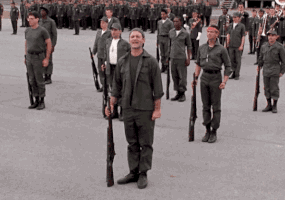 "That's the fact, Jack!"
Lesson: IMPROVISE
Throw away the script and let the customer be the big toe every foot needs. Let them guide the dialog and lead you to how you can help.
Movie Factoid: The opening scene of Stripes was shot on a bridge over the
Ohio River near downtown Louisville, located just 6 miles from Bruce Fox.

---
1982 - Fast Times at Ridgemont High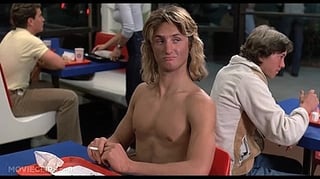 "Hola, Mr. Hand!"
Lesson: HAVE FUN
We're not building rockets or saving lives, so don't take it so seriously. Make sure to enjoy the weird and frequently wacky industry we're in, as well as the weird and wacky people in it. Not you, of course. You're totally normal.
Movie Factoid: "Brad's Bud", as cited in the credits, was played by
Nicolas Coppola, Francis Ford Coppola's nephew. It was the first role
for the 17-year old actor, who is now more widely known as Nicolas Cage.
---
1983 - A Christmas Story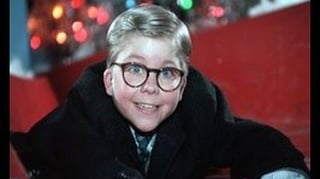 "You'll shoot your eye out, kid."
Lesson: DON'T GIVE UP
It takes an average of 8 attempts to reach a new prospect, but the truth is…
(Source: TeleNet and Ovation Sales Group)
Movie Factoid: The movie was based on Jean Shepherd's 1966 book,
In God We Trust: All Others Pay Cash, which was derived from
a series of short stories published in Playboy magazine.
---
1984 - The Terminator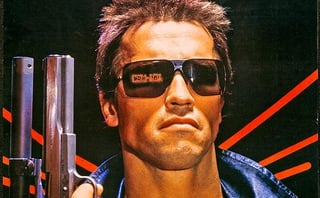 "I'll be back."
Lesson: DON'T EVER GIVE UP
…the average salesperson makes only 2 attempts to reach a new prospect. Are you locked in on your target in a way your competition probably isn't?
(Source: Sirius Decisions)
Movie Factoid: O.J. Simpson was considered for the role
of the Terminator. If the role don't fit, then it ain't legit, I suppose.
---
1985 - The Breakfast Club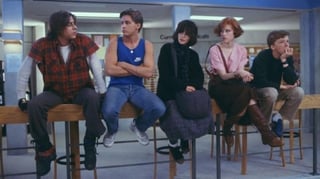 "Can you describe the ruckus, sir?"
Lesson: SEEK SUPPORT FROM YOUR PEERS
There's waaaay too much to know to know it all. Tap into and build on the experiences of the people around you. There aren't too many situations that haven't been dealt with and solved before.
Movie Factoid: The track "Don't You Forget About Me" was
originally intended to be recorded by Billy Idol, but instead
it became the only #1 hit for the Simple Minds.
---
1986 - Ferris Bueller's Day Off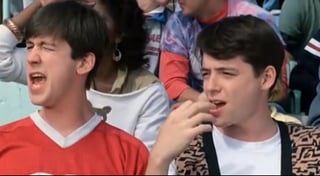 "Hey batta batta batta batta, sa-wing batta."
Lesson: DISRUPT THE COMPETITION
Always adhere to strict ethical conduct, but make things difficult for your competition by setting a high standard. By focusing on you, they'll take their eye off the ball.
Movie Factoid: Cindy Pickett and Lyman Ward, who played Ferris's parents, met on
the set of the movie and eventually got married and had two children. Danke schoen indeed!
---
1987 - Wall Street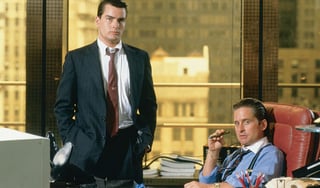 "Blue Horseshoe loves Anicott Steel."
Lesson: DON'T BE GREEDY
Sorry, Mr. Gekko, greed is NOT good. No shame in making money, but there's a reason avarice one is one of the seven deadlies. And a reason your name infers a slimy reptile.
Movie Factoid: Wall Street was the first feature film to show a
character using a cordless mobile cellular telephone.
Which was the approximate size of a phone booth.
---
1988 - Bull Durham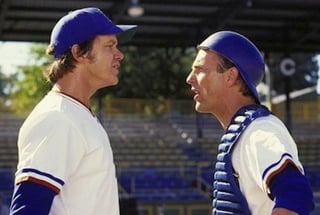 "Don't think. It can only hurt the ball club."
Lesson: DON'T OVERTHINK IT
Paralysis by analysis. Sometimes it's best to just throw the ball, Meat.
Movie Factoid: The role of Crash Davis was originally going to be played by Kurt Russell,
who had played minor league baseball prior to his acting career.
---
1989 - Bill and Ted's Excellent Adventure
"It seems to me the only thing you've learned
is that Caesar is a 'salad dressing dude.'"
Lesson: KNOW YOUR HISTORY
Seek the facts from your customer, and assume nothing. Let them tell their story, and engage them on the basis of their past experiences. History does repeat itself.
Movie Factoid: Joan of Arc is not Noah's wife, as Ted asserts. But she
was played by Jane Wiedlin, former rhythm guitarist of the Go-Go's.
---
You may have noticed—and I wanted to openly acknowledge—that I omitted the year 1980 from the list. An oversight? Au contraire! I simply chose not to choose, given the lineup for '80 includes Caddyshack, Airplane, The Blues Brothers, Friday the 13th…and Xanadu. That's virtual sensory overload, so I took a mulligan.

Surely you understand. And don't call me Shirley.
Back to the Future Hero Photo Credit: Wikipedia
Stripes Photo Credit: The Odyssey Online
Fast Times at Ridgemont High Photo Credit: E! Online
A Christmas Story Photo Credit: IMDb
The Terminator Photo Credit: ComingSoon.net
The Breakfast Club Photo Credit: The Criterion
Ferris Bueller's Day Off Photo Credit: WGNTV
Wall Street Photo Credit: Wall Street Insanity
Bull Durham Photo Credit: TDYLF
Bill and Ted's Excellent Adventure Photo Credit: Mental Floss
---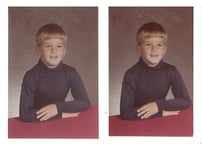 Dave Miller is VP of Sales & Marketing at Bruce Fox, Inc. and a professional writer by virtue of the fact his company is paying him to write this blog. He has been with Bruce Fox since 1990, which somehow sounds more palatable than 26 years. His favorite movie candy is Junior Mints. The goal of his blog is to "edu-tain" (educate + entertain) promotional products distributors, with a focus on custom work. Dave also finds it very awkward to write about himself in the third person.