Estimated Read Time: 6.5 Minutes
---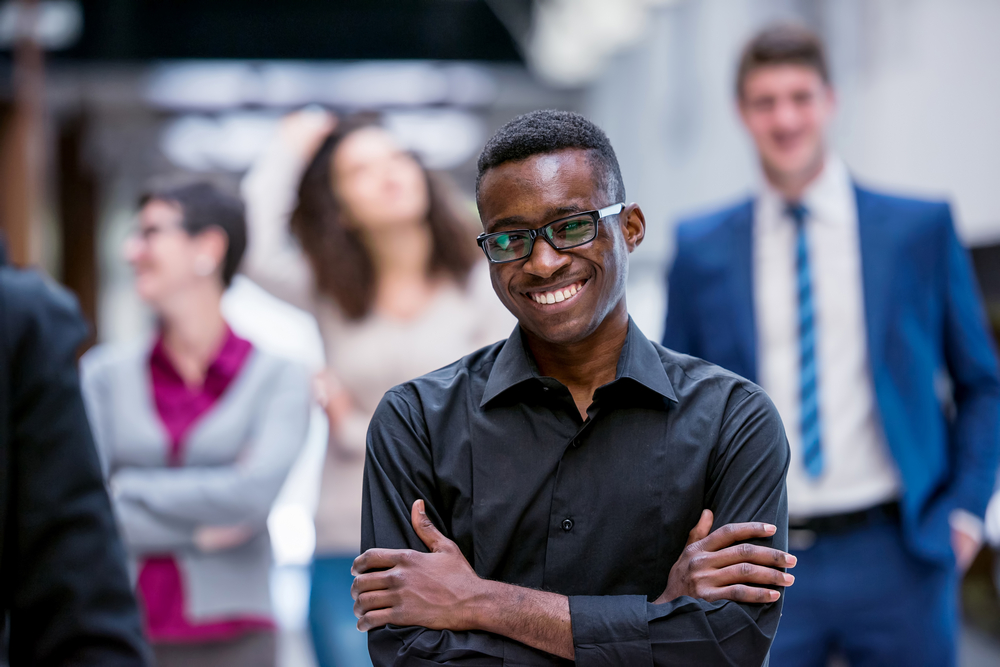 The PPAI Las Vegas Expo is one of the most anticipated shows of the year. From endless rows of booths to plenty of educational opportunities, this expo tops most industry lists. Despite the multitude of benefits that await you the beginning of the year, it's also a prime networking experience.
And, as we all know, networking is vital in this industry. That's why we put together a few networking tips for the expo – enjoy.
10 Expo Networking Tips
Be approachable
This event is about learning and networking. So, don't spend all of your time outside of the educational sessions on your phone or laptop. Walk around, go to the various areas available, and circulate the area – look open and engaged. This way, you're more likely to meet others.
Be ready with conversation starters
Some people have the experience and EQ to easily guide and glide through a conversation. Others are not so lucky. So, if at some point the conversation gets "stuck," have a few conversation starters in your back pocket. This could be anything from the inevitable "Where are you from?" to the more abstract and quirkier subject matter.
Here are a few examples:
How long have you been with (fill in the blank) company?

What has been your favorite part of the Expo so far?

Will you be attending other Expos or conferences this year?

What are you hoping to get out of this Expo?

What events or speakers are you most looking forward to?

I'm trying to improve (fill in the blank) – what are you doing? Any tips?

How did you get into this industry?

What's the best piece of advice you got early in your career?

If there's one question you wish someone would ask you, what would it be?

Would you rather have unlimited international 1stclass tickets or never have to pay for food at restaurants?

What personal passion project are you working on right now?

What keeps you busy outside of work?
Be open to people that want to meet you
You don't have to pitch yourself and your agenda to every person you meet. Instead, try listening to others. You'll be surprised by the amazing relationships and opportunities that may open up.
Bonus: Make sure your name tag is visible so people can easily address and identify you.
Remember that most people at the expo are in the same situation as you
You're not the only person that's a returning veteran or a newbie. There are others out there like you, or in different situations. Remember that we're all human. Be respectful.
Consider introducing yourself to your neighbors during the various sessions and events. Or try approaching the nervous wallflower in the corner. This experience is about networking, so try talking with people you don't know.
Have goals and objectives
When attending events like this, it's best to come in with a goal in mind. Whether that's to build up your fellow distributor and supplier network or to walk away with innovative ideas for key clients, a goal will help you stay focused on what will help you and your business in 2020.
Especially since expos and conferences seem to move non-stop, from conversations to sessions, and from booths to events, everything goes by so quickly - it's easy to get lost in the flow of it all.
Thus, be sure to identify clear objectives; including, what educational sessions you want to attend, who you hope to meet and connect with, and what you want to take away from it all, prior to the PPAI Expo.
Be prepared
Before the Expo, be sure to do your homework. If there are specific attendees, vendors, or speakers you hope to connect with, do you research and prepare beforehand. Read their latest book or blog posts, research the latest news on their company, or have a short list of questions to ask.
Also, consider connecting with them on social media and engaging with relevant conversations during the Expo.
Use social media
Follow the conference #hashtag on their recommended social media platforms and engage with fellow attendees. Tag people you've met (or hope to meet), make positive comments about a particular session, or connect with your new-found friends socially (like LinkedIn).
If you are connecting via social media, especially LinkedIn, send a brief message with your friend request, reminding the person who you are and thanking them for the time they spent speaking with you. You'll build a "conference network" in no time and leave with several new connections and friends.
Have an exit strategy
It happens to all of us, inevitably, you end up in a conversation you wish you never had started.
So, be prepared to politely and gracefully excuse yourself. Thank the person for their time and politely step away.
Bring business cards
Although PPAI offers the badge scanner option for suppliers, not all suppliers opt in. Plus, you might want to provide business cards to fellow distributors, speakers, or other individuals you'll want to connect with later. It's better to come prepared with a few than none at all.
Follow our 5 Expo tips
Last year we wrote 5 tips on how to survive PPAI's Las Vegas Expo. They were:
Wear comfortable shoes

Keep track of what you like

Stay healthy

Save time to meet others

Have an open mind
What Are We Doing at PPAI's 2020 Las Vegas Expo?
In 2019, we did something new and brought one of our in-house artists to the PPAI Expo – and everyone loved it!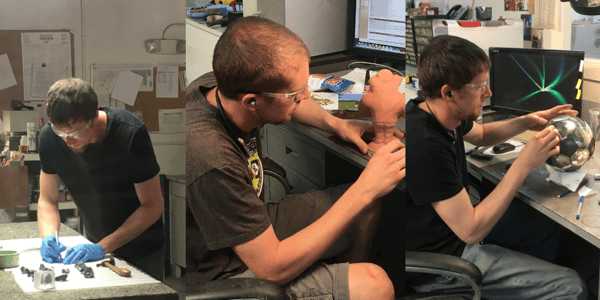 This year, we're bring two more artists – Geoff and John.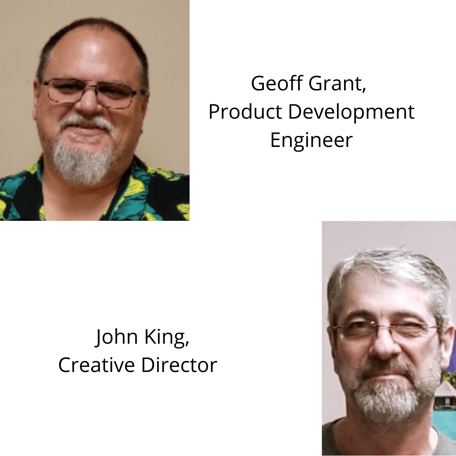 John is our Creative Director and head artist – the one who designs many of the unique pieces that we build. Geoff is our Product Development Engineer and he's in charge of our R&D and 3D printing labs. Just look for the Hawaiian shirt!
Each of these gentlemen will showcase their unique skill set and be available to answer questions at booth 3675.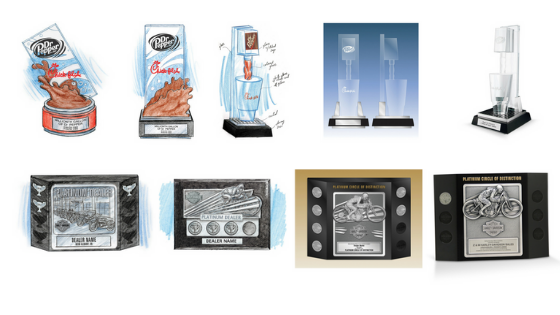 We're bringing some of our shop from New Albany, Indiana to Las Vegas, Nevada.
We want to show you that we aren't one of those countless companies in our industry with their manufacturing plant in another country. No, we are right here in the USA.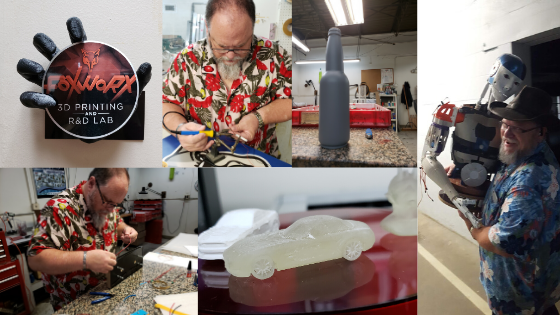 While we still use many of the forgotten craftsman arts, we are constantly innovating and are craftspeople true to our core.
Want to meet John, Geoff, and our VP of Sales and Marketing – Dave? You can reserve a meeting time by reaching out or you can just stop by and chat.
Get an insight into how we do things at Bruce Fox by stopping by our booth 3675, near the Beer Garden in the back.
Have a great time this Las Vegas!
---

Kristina Hublar is your friendly neighborhood Marketing Specialist at Bruce Fox, Inc., which means she is the person behind the keyboard for the social media, emails, website, and other marketing efforts. In her spare time, you'll find her plotting her next road trip, bobbing along to music while crafting, spending time with loved ones, or with her nose in a book.