Estimated Read Time: 1.5 Minutes
---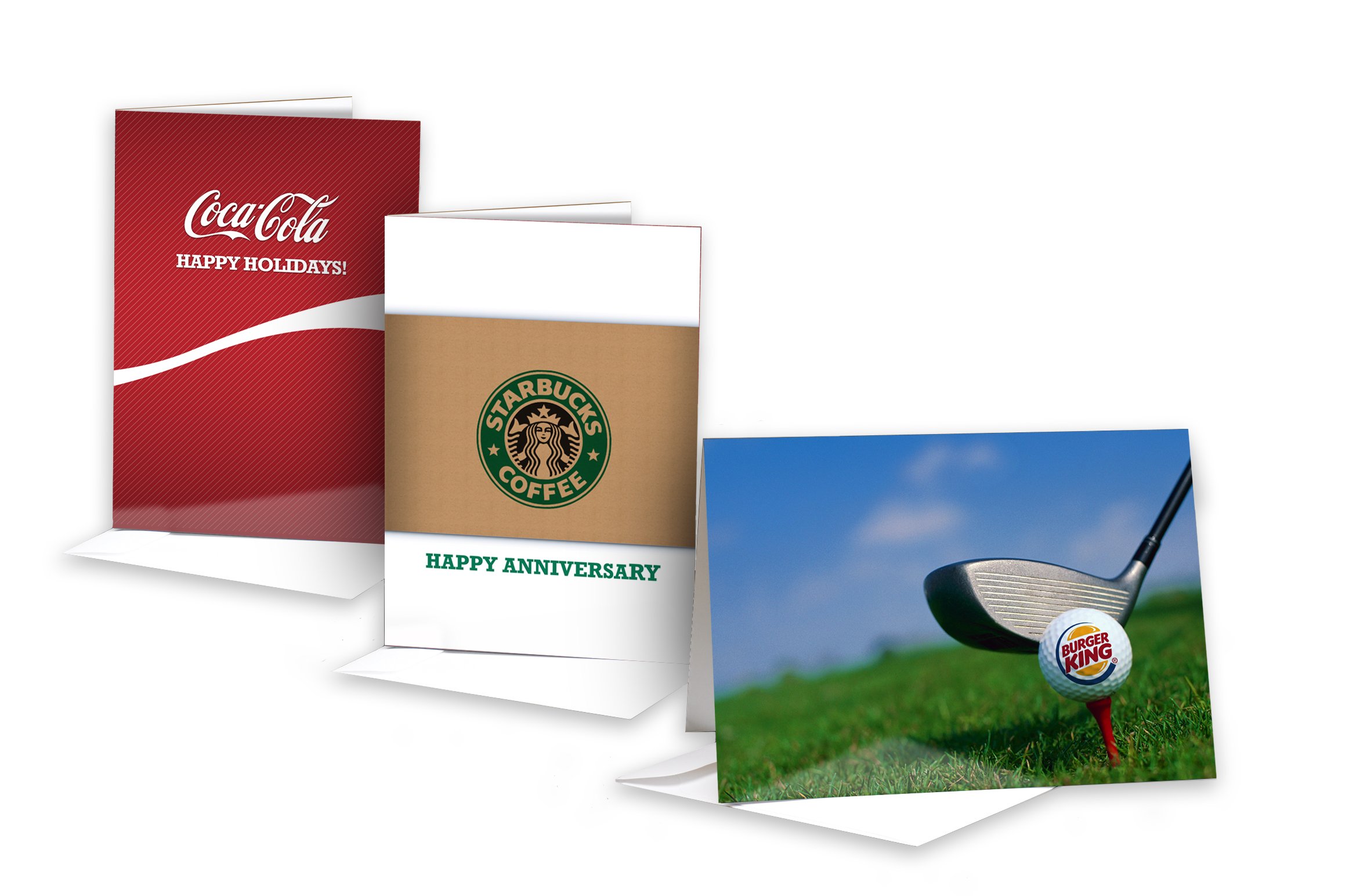 Whether it's for the holidays that are seemingly never-ending in the fall/winter or the various other occasions throughout the year, branded greeting cards are perfect for sending a special message.
The benefit of customized printed cards is that your organization can not only tell its story and represent its brand in a unique way, but the message will also be clear in a creative and graphic way.
Greeting Cards
Customized greeting cards are a classy choice to create a lasting emotional connection – a personal touch to a group message.
Our greeting cards are printed full-color with a glossy finish on heavy stock and can be personalized with your image or one of ours. You also have the option of adding on personalization, imprinting an inside message, or imprinting the envelope.
Your message can be customized for any occasion or season. Furthermore, it conveys a commitment to core business values and valued relationships.
Bonus: A branded card is also a popular pairing with an award – giving that personal touch to a drop ship or event.
DYR Benefits
DYR greeting cards get the benefit of being in the DYR stock line, which means:
Faster virtual turnaround times (typically 1-2 days)

Faster production turnaround times (typically only 7-10 days)
Want to learn more about our customized greeting card capabilities? Reach out – we'll be happy to help.
---

Kristina Hublar is your friendly neighborhood Marketing Specialist at Bruce Fox, Inc., which means she is the person behind the keyboard for the social media, emails, website, and other marketing efforts. In her spare time, you'll find her plotting her next road trip, bobbing along to music while crafting, or spending time with loved ones.