Estimated Read Time: 4.5 Minutes
---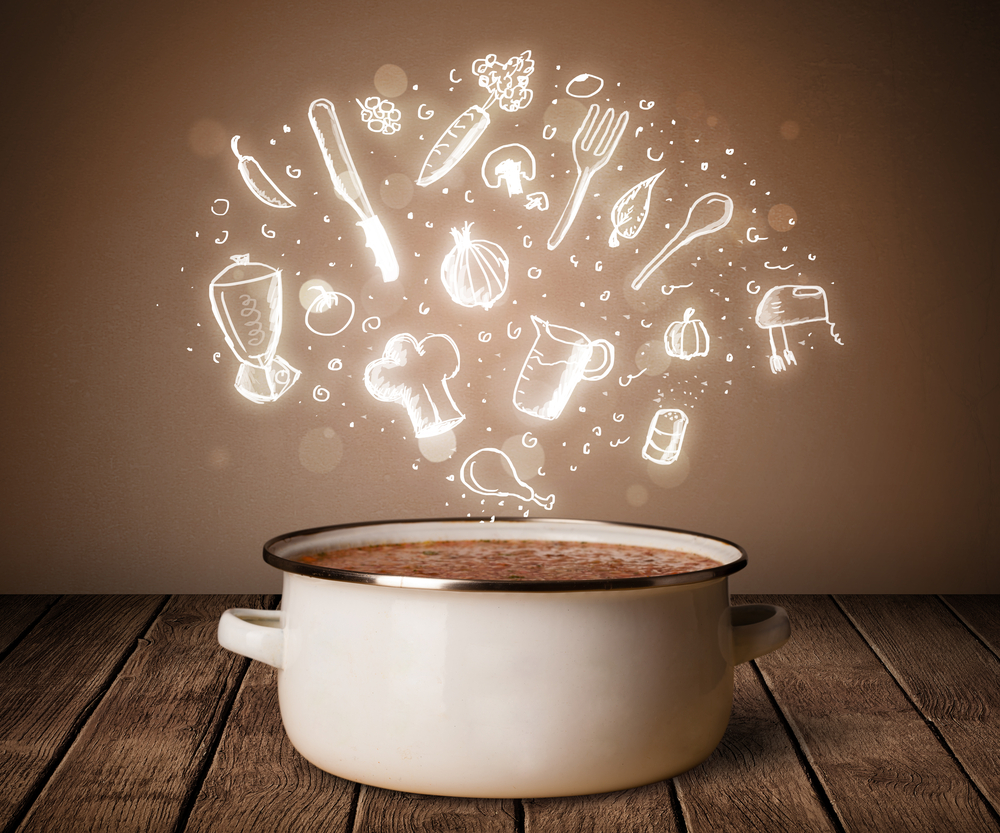 The recipe for success can be a tricky one. Those creative recipes can be disastrous when not done right. We've all seen those "Nailed It" photos, right?
That's why bringing in a professional is vital.
At Bruce Fox, we have experience creating seamless programs utilizing online company stores.
The most popular due to its fast turnaround time and ease of use?
Our print on demand plaques.
7 Ingredients to Starting a Company Store Program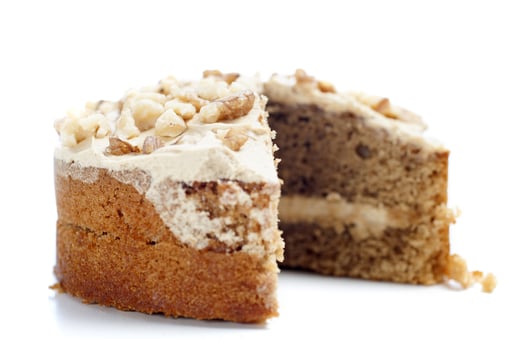 How do you make a good gumbo? With a good Roux (if you don't, you'll roux the day).
The same for a cake, you need to make the sponge cake before putting on the icing.
It all comes down to getting the base right – to set yourself up for success.
1. Know what you are recognizing. What milestones are you wanting to celebrate? Who will be recognized?
2. Have a budget. Know what your clients are willing to pay for the program and for the products.
3. Pick your products. Certificates? Plaques? Small desk awards?
4. Choose a webstore skin to fit your needs. With our webstore setup, a promotional products professional can just plug us in and go.
Bonus: An award store greatly reduces or eliminates unpaid time you and your customer spend managing data. And secure administrative functions allow real-time access to order status/performance metrics, shipment tracking, data editing, inventory management, and other options and capabilities when partnering with us.
5. Get it all set up. Billing info, what you want on the awards, and other typical set up necessities.
6. Provide the managers and other necessary parties with the log in information and instructions on use.
7. Like ordering your favorite burger – you already have the bun and meat now you just have to choose the toppings (name, title, and such).
How It Works: Print on Demand Plaques Via Company Stores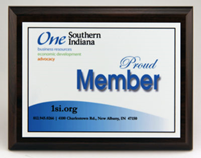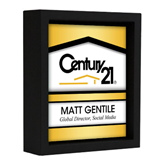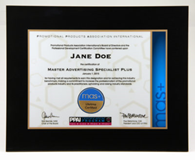 The webstore has an advanced data interface with website award stores that serve as viable solutions for customer orders, personalization, and confirmation. Which makes things easier for companies with multiple locations and many employees.
A manager or individual goes on the Company Award Webstore to pick the award suitable for the milestone. Whether that's a certificate, plaque, or desktop award like The Box, the client company/organization has already picked out the products for each milestone.
The recipient or manager fills out their information – Stew, not Stewart. Sarah, not Sara. As well as their shipping information.
The data is sent to our proprietary system, called FoxTrot (Transactional Recipient Order Tracker), which inputs the data seamlessly into our departments and production line up. This system is a programmed database for receiving, scrubbing, and linking recipient data seamlessly through our operations. FoxTrot maintains the integrity of critical data and feeds it into our productions and outbound shipping systems in proper sequence for flawless execution of accurately-inscribed products.
Due to the products being print on demand, we will be able to quickly print the ordered pre-assigned milestone awards. As mentioned, the most popular ones are plaques.
After we produce the award, we can ship to a central location or drop-ship as specified in the order.
A quick and easy recipe for awards for the end-user. As well as easy repeat orders for you!
---

Kristina Hublar is your friendly neighborhood Marketing Specialist at Bruce Fox, Inc., which means she is the person behind the keyboard for the social media, emails, website, and other marketing efforts. In her spare time, you'll find her plotting her next road trip, bobbing along to music while crafting, spending time with loved ones, or with her nose in a book.