Read Time - 7 minutes
---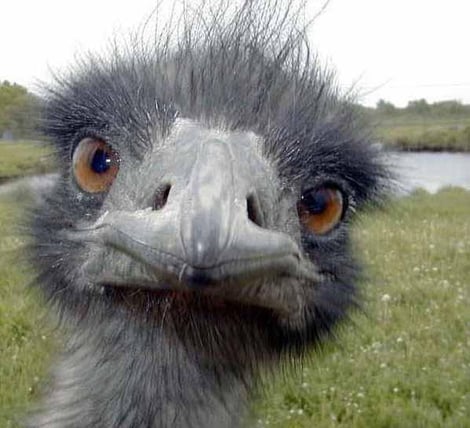 The promotional products industry is many things—it's creative, it's rewarding, it's maddening, it's filled with all kinds of interesting characters. And it's quite busy.
In fact, if you take the numbers from Counselor magazine's 2016 "State of the Industry" issue, dividing the $22 billion in annual revenue by the $1,043 average order size, that means, as an industry, we are handling over 21 million orders per year. 21 million—that's more than the poulation of the state of New York. It's a sh— I mean, uh…a lot.




So we're busy being busy. That's great. But are we missing some obvious realities in this blur of activity? Does busy-ness equal business? Are we too immersed in the day-to-day to objectively examine and assess our market—and our respective places in that market? Are we gonna put our heads in the sand and not ask one very fundamental question? So let's ask it: Where are our customers?
The most tempting response is a cop-out—"They're everywhere." No sh— I mean, uh…no kidding. About 147.6% of all companies and organizations are using promotional products at some level. (I might be making that up, but let's just generalize and say everyone.) So everybody is buying stuff from somebody. But how do these everybodies make their buying decisions?
So I went where people go when they have a question. Enter our friend Google: "How do people start the B2B buying process?" (Spoiler alert! That's what's called a "long-tail" search in the world of SEO.)
In the #2 position on the search engine results page (SERP) was an article published on Think by Google in March 2015 (Click here for the article). The article outlines some interesting facts based on an independent survey of 3,000 business decision-makers:
90% of B2B decision-makers use online searches specifically to research business purchases.
71% of B2B decision-makers initiate their research with a general online search.
57% of B2B decision-makers are already down the path to a decision before they perform an action on a website.
So while you're busy processing orders, your prospects and customers are Googling, looking for solutions and sources—and better prices. So much so that Google's name has been verbed, much like Xerox was back in the days of paper.




How much Googling is going on? Try 6.8 billion open searches…per day. (That's including all search engines, not just Google.) That's 78,000…per second. Holy sh— I mean, uh…cow!



So I decided to add to those numbers and do a little research of my own. Please bear with me on this—I readily admit my process doesn't meet the standards of a legitimate scientific method, but I wanted to get a spitball idea of what decision-makers might find when searching for promotional products.

What was my less-than-scientific method?
I selected 21 categories of promotional products, using the terminology Counselor uses to divvy up the promo pie. These 21 categories represent almost 91% of the total market.
I conducted 42 open searches in Google, using these category terms preceded by the word "custom" in one search, and a separate search with the word "logoed" instead. So it might be "logoed magnets" or "custom tote bags" and so on.
I threw out the one result of the two in each category with the lesser number of total results.
I then examined the contents of the first page of the SERP.
I ignored the paid ads.


I defined a "merchant" as a commercial entity that directly sells or has some measure of ecommerce capacity on their website.
I tallied the number of "merchants" within the 10 organic results.
I then counted the number of those merchants that are ASI/PPAI distributors.
What did I find?

The 21 searches yielded a total of 2.3 billion results. That's a sh— I mean, uh…a lot. An average of 109 million results per search.
Of the 210 total organic search results, 197 (94%) of 'em were considered merchants by the definition I used. (And I didn't count Alibaba, which popped up several times. That's a whole issue unto itself.)
98 of the 197 merchant results—a shade under half—were promotional products distributors.
On the surface, that seems pretty okay. But counting the number of unique distributors within that 98 number whittles it down to just 23. A proportion of the industry so small that it doesn't even warrant doing the math.
There's a sh— I mean, uh…a lot of organic SERP real estate that is being consumed by your competitors. Many of whom are direct-sellers. And they are dialed in to where your opportunities are.
What does this mean?
Of B2B searchers, 71% are starting with an open web search AND they will go 57% of the way toward a purchase when they conduct that research AND they won't find you AND they're finding other potentially-useful sources 94% of the time. In other words, when you drop that marble through those stats, you effectively don't exist. At least in a functional way for serving the needs of the very people who are looking for you!
I understand you can poke holes all day long in the math, science and methodology of my approach, but it's fair to say the odds are stacked a sh— I mean, uh…a significant amount against you under present conditions.
What can you do about it?
Three letters: S-E-O. If you don't know what those letters mean, it may well be too late for you.
One word: Content. Stop selling and start telling. Stories, case studies, challenges, solutions. Demonstrate your creativity, resourcefulness and knowledge. You're looking for engagement first; leads will evolve from that following.
The bad news is you're probably not doing this, or doing it to its fullest impact. The good news is few in the industry are—except for the 28 distributors that did turn up.
Does it really work?
How do I know?
In conducting a Google search on "custom awards" last April, our company was nowhere to be found. I paged through a hundred SERPs—a thousand results…nada.
The same search now, in most cases, shows our company on page one, often in the first unpaid/organic position. (I say in most cases because there are tons of variables in the Google algorithm. Location, browser, device, cookies, previous search activities, phase of the moon, etc.)
Traffic on our website is more than 4X what is was less than a year ago, and we have generated numerous leads that have been channeled to distributor partners.
What was our financial outlay for these results?
It has been entirely organic. It took a sh— I mean, uh…a lot of time, effort, and patience, but it does pay off.
What's next?
Pledge allegiance to the process. You CAN push your competition (i.e. online sites selling direct) below the fold or off page one altogether.
Use Google Analytics. Be sure to take full advantage of Google's "location services" to optimize search results within your geographic market.
Understand the parade of terms and practices in the world of SEO—keywords, meta descriptions, snippets, metatags, slugs, long-tail searches.
Update your company's Facebook page frequently—at least once a week. Google looks at social media channels too.
Enhance your LinkedIn profile.
Create buyer personas for your company.
Know Yoast.
Make WordPress your friend.
Subscribe to Content Marketing Institute's blog.
Consider a marketing software package such as HubSpot or Marketo.
Try websitegrader.com to score your company's website on a scale of 1 to 100, and see where you can improve. (We went from a 47 to a 94 in a single month.)
Embrace the concepts of inbound marketing and content marketing.
Commit to thought leadership and subject-matter expertise in place of features & benefits.
Hire someone if you don't presently have the resources.
But perhaps the most critical upshot is that you have a choice of what to sell and how to sell it. Sure, you can…


Churn your share of the 21 million orders out there…

Pray the commoditization of promotional products levels off…

Bank on your charm and charisma…

Hope your distributorship doesn't go the way of the local travel agency…

…Or you can work at getting out there where the sh— I mean, uh…where the majority of the decision-makers reside and identify yourself as an informative resource for their needs.
---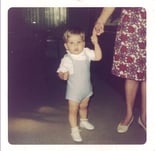 Dave Miller is VP of Sales & Marketing at Bruce Fox, Inc. and a professional writer by virtue of the fact his company is paying him to write this blog. Dave's 11-year old daughter and her circle of friends account for 17% of all Google searches. The goal of his blog is to "edu-tain" (educate + entertain) promotional products distributors, with a focus on custom work. Dave also finds it very gratifying to write about himself in the third person.