Read Time - 3 Minutes
(This blog was originally published on Dec. 14, 2016)
---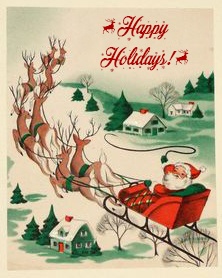 'Twas the night of the banquet, when all through the room
Not a soul could be found, but they'd be on hand soon.
The tables were dressed in fine linens with care,
In hopes that everyone soon would be there.
The recipients descended all dressed to the nines,
While visions of grandeur danced in their minds.
As the host for the evening, I went over my notes,
Complete with some wit, and a few pithy quotes.
When out in the lobby there arose such a clatter,
I sprang from my chair to see what was the matter.
Away to the foyer I flew like a flash,
To see what was troubling this well thought-out bash.
My eyes still adjusting to the change in the light
Which spared me the trauma of an unthinkable sight,
When, what to my wondering ears I should hear,
The news that the awards for the night were not near.
A man stood there shaken, about to get sick,
I knew in a moment it was my colleague Nick.
The contingent around him was frantic and large,
It was his awards committee, and he was in charge.
"Now Vicky! Now Michael!
Now Arnold and Mary!
Has anyone seen
Our receiving guy Jerry?
The awards are not here!
We must search every hall!
Now dash away! Dash away!
Dash away all!"
And off like a wind-driven snow in a flurry,
The committee dispersed in a panic-fueled scurry.
They checked every closet and room in the place,
And even checked rest rooms, just in case.
I sat there defeated, an air of disgust.
To have awards at the banquet was certainly a must!
I own this small company, and one time each year
We gather together and share in good cheer.
I was angry with Nick, I was mad at the vendor
This was hardly my vision of a jolly year-ender.
My cheeks turning red, notes crumpled in hand,
Twelve months had gone by, and we'd failed to plan.
The silence was broken by a man rushing in
He wore a brown uniform, goatee on his chin.
"My truck is outside, I'm sorry I'm late,
I have a few boxes, like seven or eight."
He hand-trucked them in and we summoned the crew
(And I took a timeout and get me a brew.)
We unpacked and sorted, and checked the list twice,
"Well at least they're all here." I was trying to be nice.
Some were quite crooked, a couple were wrong,
And I could not control my disdain for too long.
"Here's one that's broken, and this one is crappy.
Needless to say, I'm not real happy!"
We slogged our way through it, despite all the fuss.
My confidence shaken, as was my trust.
"The show must go on!" I said with false glee.
I presented awards, but I wanted to flee.
The vendor is fired, we'll find a new source,
And we'll look forward to next year—with a plan, of course.
We survived the evening, though greatly diminished.
I hope Nick had fun, because his career here is finished.
The spotlight is dimmed, the dishes are cleared.
It's the awards night disaster that we've always feared.
I hailed my parked car from the valet with a whistle
And got outta dodge at the speed of a missile!
The lesson to learn from this calamitous tale?
Failure to plan is a plan that will fail.
And with the right partners all will be right,
"Happy banquet to all, and to all a good night!"


---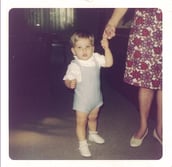 Dave Miller is VP of Sales & Marketing at Bruce Fox, Inc. and a professional writer by virtue of the fact his company is paying him to write this blog. He knows that Coors is known as "The Banquet Beer," and that Banquet TV dinners first hit store shelves in 1955. The goal of his blog is to "edu-tain" (educate + entertain) promotional products distributors, with a focus on custom work. Dave also finds it very awkward to write about himself in the third person.