Estimated Read Time: 4 Minutes
---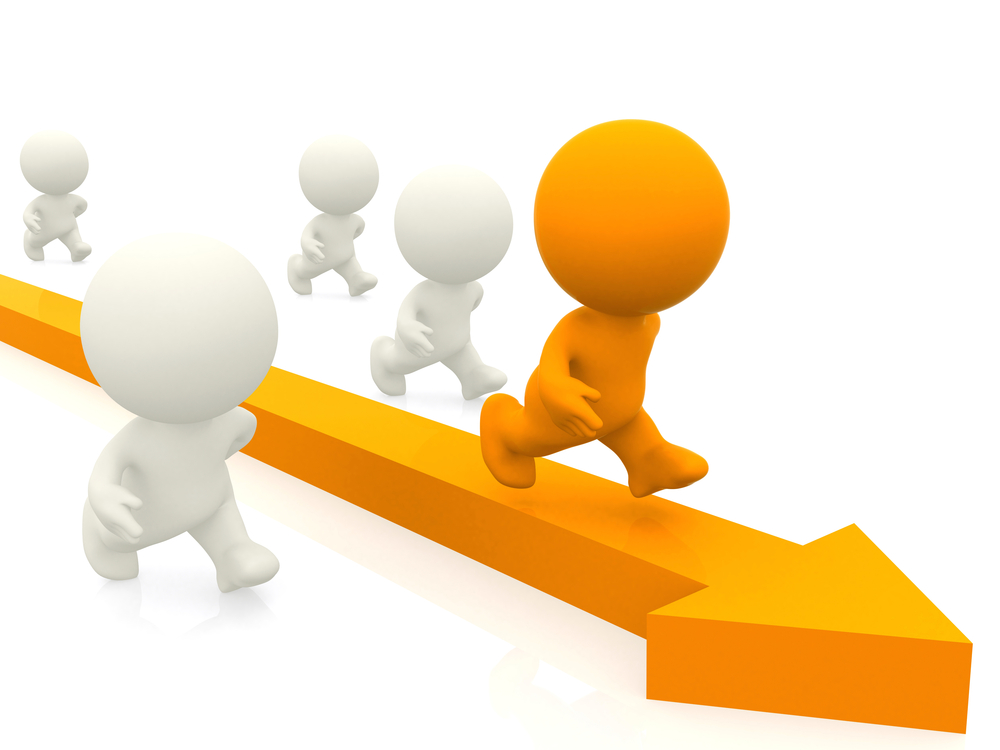 Dave's been in this business for a while. Anytime someone can claim 27+ years of knowledge, and that was a few years ago, then they've been in the promotional products industry for a while.
He's seen the pop sockets, fidget spinners, and the fanny pack revival trends. Each popular with their target audiences and each were emerging trends at some point.
Combined with his years of experience, he, like many in the industry, has become apt in predicting certain trends.
In this case, he's noticed three in our segment of the promotional products industry – custom awards and displayable products.
Three Emerging Trends in the Promotional Products Industry
Each one is unique and custom to the target audience, and they'll last quite a bit longer than the fidget spinners still stockpiled in some warehouses right now.
Why? Because these are custom products, tailored to each client, their needs, branding, and other requirements.
And since custom is growing in demand and as a trend, don't you think a subcategory of an already popular trend is only going to continue to grow?
As per this ASI article, "Half of consumers are willing to wait longer for a personalized product, while a full quarter said they're willing to pay more. It shifts the conversation away from price toward optimal long-term brand impact. "It's less of a price game because you're most likely looking at premium items at this point," says Montgomery. "And people hold onto personalized pieces longer. Instead of cranking out stuff that people will throw away, let's make personalized items they won't toss."'
Now that sounds like a plan – people willing to pay more for more impactful products.
So, without further ado, let's jump into the three trends Dave noticed in the custom category, shall we?
Promotional Product Trend #1 – Blocks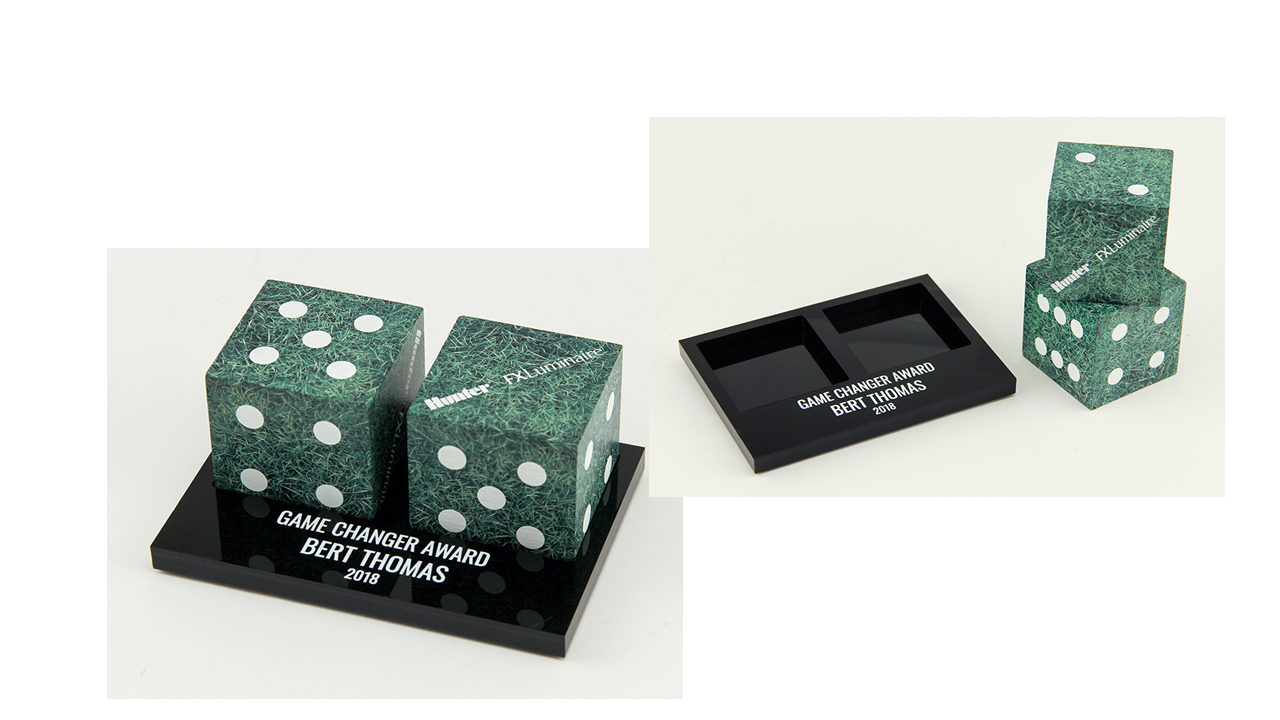 You heard me – it's a block party.
Work-related promotional products were predicted to have a comeback in 2019, and we're already seeing that. However, companies are looking for more than mousepads and branded staplers, they're looking for unique items that stand out from a desk and make a statement – an impact. Recognize employees. Reward them. Commemorate a special occasion.
It's about an experience and a unique promotional product that others will stop and look at. Say, "Wow, that's cool. What did you do?"
Because we are all storytellers and want to regale our audience with our accomplishments, right? We like to be recognized for our hard work and accomplishments. There's a whole eBook of stats proving this.
Back to the block party.
Here are a few examples of this emerging trend.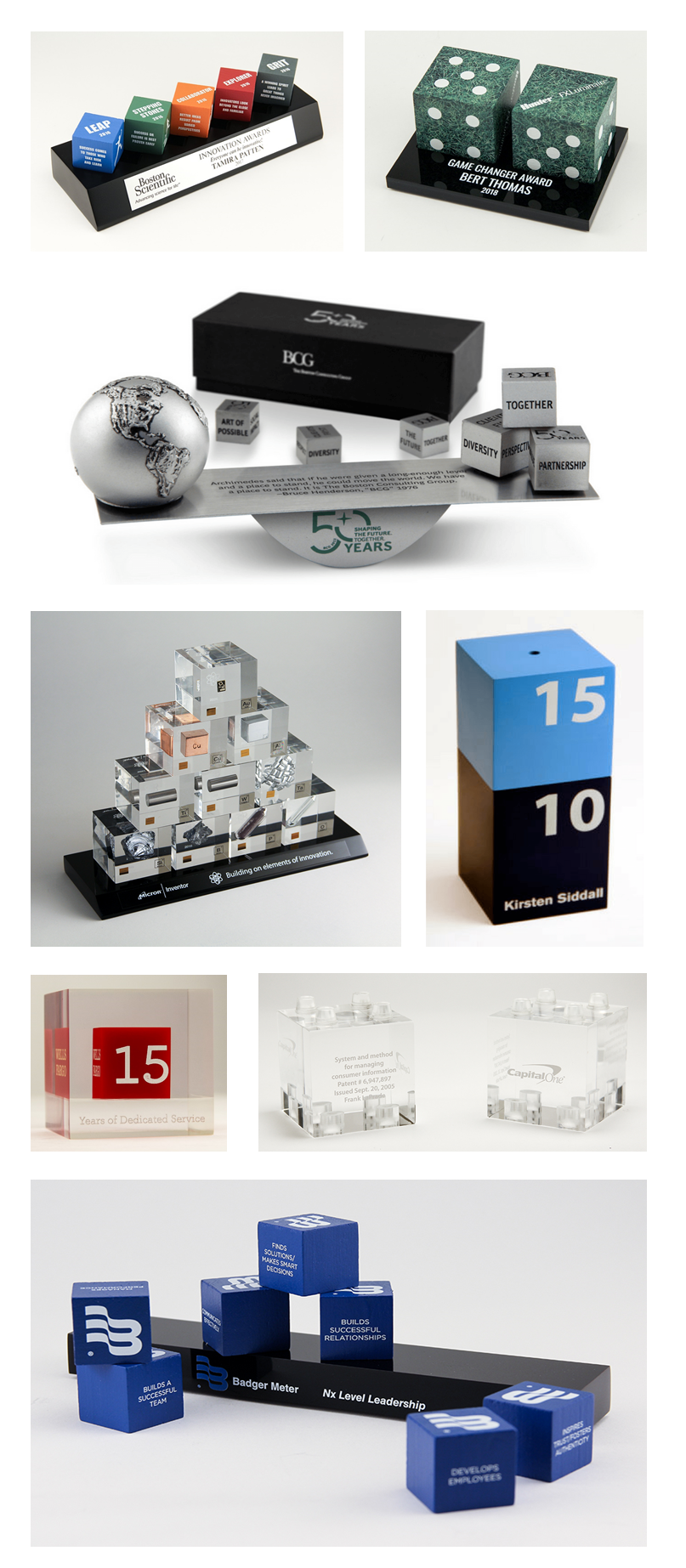 Promotional Product Trend #2 – Incorporating Real Products or Elements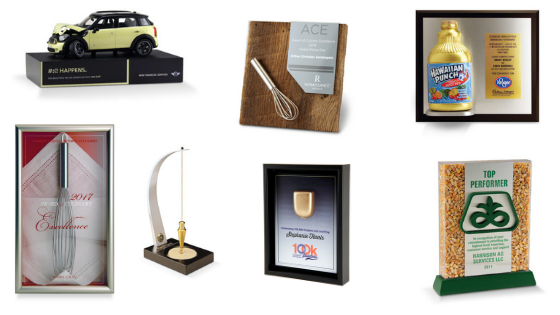 It's your customer's baby – their products, their services, and their packaging. It's what their company was built upon and it's personal to them.
That's why incorporating their products, packaging, or a miniature is becoming so popular. It holds meaning.
Here are a few examples of this second emerging trend.

Promotional Product Trend #3 – Light Elements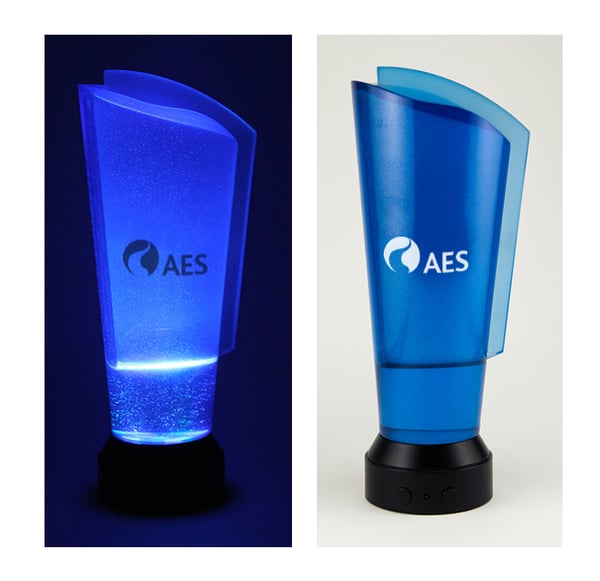 We all know that the promotional products industry loves tech, useful, and lighted elements right now.
This taps into at least one of those popular trends.
Having your award or custom product light up brings a unique element to your project, which many will find captivating.
Here are a few examples of this third emerging trend.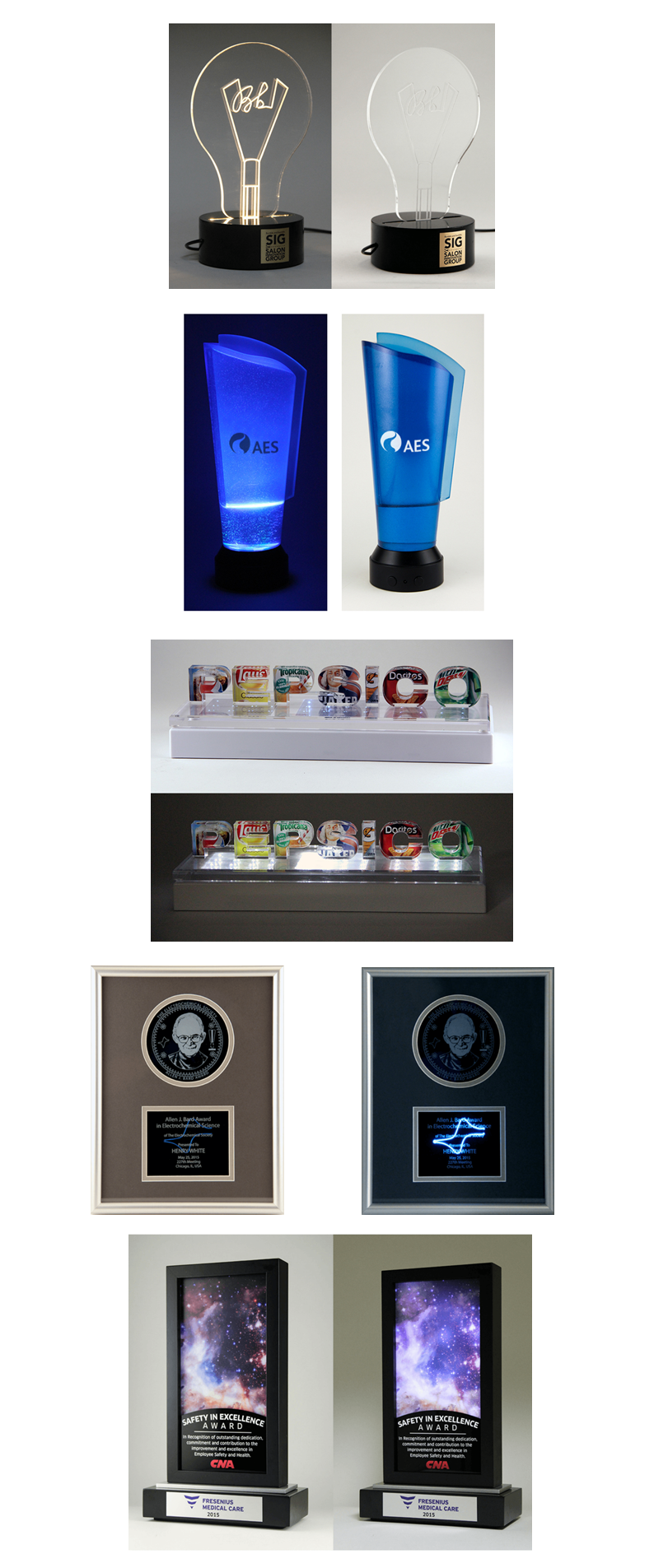 Every promotional products distributor wants to be on the forefront of the trends, providing their clients with unique and interesting solutions.
So, take our advice, these trends are only starting to grow.
Want to learn more about these trends? Reach out – we'll be happy to help you with a project or collaborate on some ideas.
Want to stay up-to-date on other industry trends, news, or info? Follow our social and blog.
---

Kristina Hublar is your friendly neighborhood Marketing Specialist at Bruce Fox, Inc., which means she is the person behind the keyboard for the social media, emails, website, and other marketing efforts. In her spare time, you'll find her plotting her next road trip, bobbing along to music while crafting, spending time with loved ones, or with her nose in a book.