Read Time - 3 Minutes
---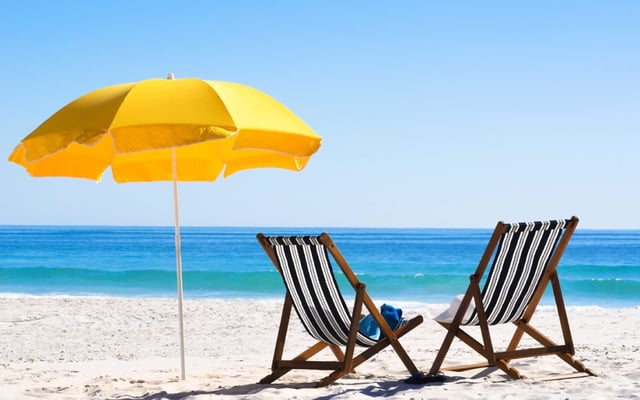 Hey, let's go to the beach!
Sure, lemme just grab a few things. Can't just go to the beach unprepared. Let's see…towels, sunglasses, lotion, something to read, phone (can't escape entirely), iPod. Chairs and umbrella. Boogie board. What else? Cooler! Beverages, ice…we'll need to stop off to get some. Snacks, of course. Wallet, hat…and a wheel barrow to haul it all out there.
We all have a "Beach List" of essentials that enhance our seaside experience. But, as a promotional products pro, do you have the same kind of list when it comes to providing awards to your customers? Are you making the best of the opportunities in custom awards? Do you know how you can make the experience better for your client and the award recipients?
Don't feel bad if you don't know the answers—your customer probably doesn't know either. But here's a cheat sheet to help you along. When you share these ideas, you might get a "I didn't think of that" or two:
1. Gift Box
A corrugated box is sufficient if getting stuff there is the only objective. But a two-piece, heavy-gauge box with an imprinted lid makes an impact. Think of what a three-dollar box has done for Tiffany's.
2. Molded or Custom-Cut Insert
Don't forget to think inside the box. A molded insert or foam cut to shape is an enhancement that says, "Hey, this is valuable, and is worth protecting."
3. Ribbon/Belly Band
Add a touch of class with a ribbon or belly band. Imprint it if you'd like. After all, a tuxedo without a cummerbund is just a suit.
4. Romance Card
Enclose a printed write-up about the award, the qualifications involved, or the care of the award. Use high-quality card stock. It's an inexpensive extra that gives the presentation added panache.
5. Letter from The Big Boss
Hit employee recognition at it's core: include a personalized letter from the corner office. Effective recognition is personal—on behalf of both the recipient and presenting party.
6. Business Cards
This works very well with a certain audience—a sales achievement award, for instance. Include a set of business cards that trumpets their newly-minted membership in the "President's Council", the "Million Dollar Roundtable", the "Founder's Club"…whatever it happens to be.
7. Kitting & Fulfillment Services
Many awards are companion to other gifts and merchandise. Put 'em all together in one package to create an impactful arrangement. Might save the client some shipping costs too.
What's on Your list?
"The Beach List" comes easy to us, as we have conditioned ourselves over the years to be sure to include stuff we've needed and enjoyed—or perhaps to remember other stuff we once left behind. Selling awards has its own Beach List, but maybe some of the things on that list are not so obvious. Just because your customer isn't asking about these enhancements and add ons for their custom awards doesn't mean they don't want them. It sure doesn't hurt to ask—at the very least it portrays you as a subject matter expert.
Over time, this punchlist will become a matter of habit. And boosting your sales opportunities and enhancing the customer's experience will be just another day at the beach.
---

Dave Miller is VP of Sales & Marketing at Bruce Fox, Inc. and a professional writer by virtue of the fact his company is paying him to write this blog. He has been with Bruce Fox since 1990, the year the Reds last won the World Series. He would weigh about 32 pounds on the surface of the moon. The goal of his blog is to "edu-tain" (educate + entertain) promotional products distributors, with a focus on custom work. Dave also finds it very awkward to write about himself in the third person.