Estimated Read Time: 5.5 Minutes
---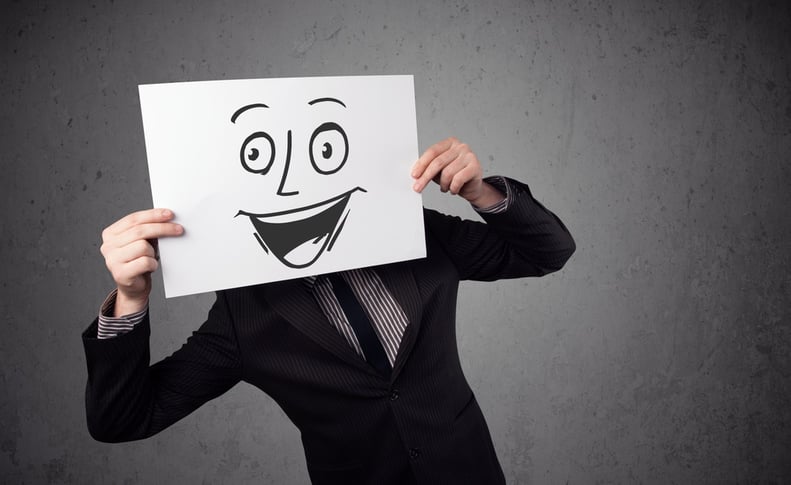 When you picture a successful awards event, what do you see? The room decorated perfectly? Happy chatter as party people mingle around the room? The speaker delivering a rousing speech that inspires the crowd to their feet?
What about the awards delivering that "wow factor" that turns into the talk of the night?
Who wouldn't want that? Giving an award that inspires awe, happiness, and excitement, while still being on point with the branding, purpose, and all other requirements.
Sounds like a dream come true, right? It doesn't have to be just a dream.
That's why I've put together two lists – one to help you get the ROI that only an effective award can bring and the other on how to deliver that "wow factor" that you've been dreaming about.
Requirements of an Effective Award
As you know, for an award to be effective, it must be more than "insert logo here." It must be personal and create a sense of connection and pride. For an effective award, there should be a direct and obvious correlation between what actions and achievements that lead to earning this reward. Otherwise, the point of the employee recognition will lose some of its weight.
10 Factors for an Effective Award
Value- The award should portray intrinsic quality AND an extrinsic, emotional and perceived value beyond the material "stuff."
Aesthetic- Visually interesting for proud showcasing.
Meaningful- Based on clear, uniform, and well communicated performance.
Symbolic - Clear incorporation of the brand/culture and an equal message that resonates with the recipient's individual achievement.
Exclusive - "Your Idea Here," not "Your Logo Here."
Incentive – To inspire peers to want to perform to the recipient's level of success, as well as the recipient to want to continue the actions for success.
Timely- Connected to the measured performance.
Accurate - Correct item, recipient name, and destination...Stew not Stewart; Jeff not Jeffrey.
Convenient - Lots of variable data means an effortless program administration is essential.
Personal - It speaks to the individual achievers, through their name, title, location, or other factors.
Click here for a visual representation of these points.
7 Ideas for That "Wow Factor"
Alright, you know what's required for your award to be effective; hence a higher ROI; now comes the fun part. Ideas that can make your award "pop" and wow the crowd.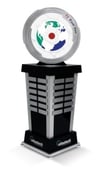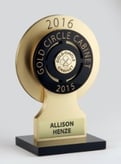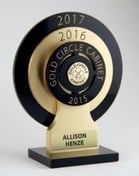 Updatable Award– Perpetual awards mean that you can continue adding the winners and/or dates to a single award. This often is a fun way to show history and ongoing achievement.
Pro Tip: A popular option is adding the recipient's name to the perpetual award and giving the recipient their own award, this can be a miniature of the updatable award or something else completely.
Bonus: You can also just give an award to the recipient that updates each year as a fun and affordable option, too.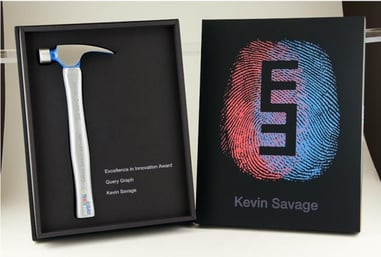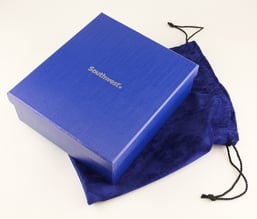 Packaging – Provide a unique presentation to recipients through custom packaging.
Bonus: Guess what Bruce Fox can do? That's right, we can design and manufacture the custom packaging for you, too. #ShamlessPlug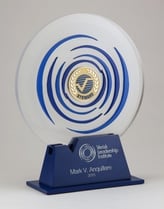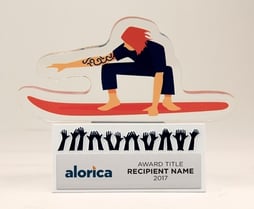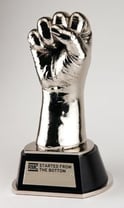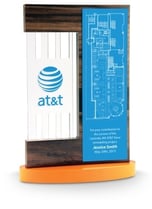 Color Schemes – Does your event or branding have a specific color scheme? That's the beauty of custom; you don't have to choose from a set list of colors. Instead, you can have the crazy (or not so crazy) colors that you want. Whether it's the award or packaging.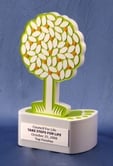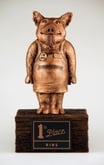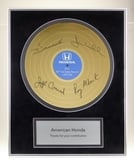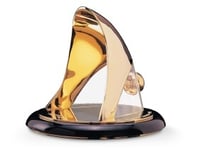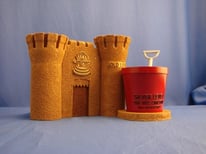 Location or Other Award Theme – Consider having a theme for your award. This could mean a Vegas or beach theme for the location or choosing your mascot, core values, program theme/meaning, or something abstract to inspire the form, coloring, texture, materials, and so on. A theme helps make the award "pop."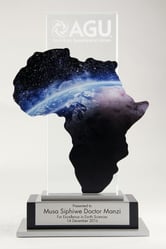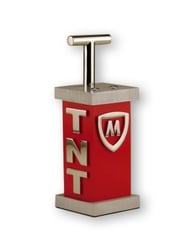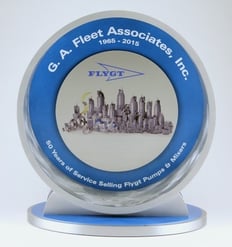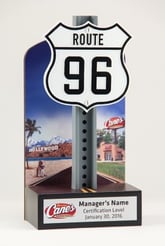 Logo and Special Wording – Make it personal, make it matter. Add the logo, add the mantra for the year, or even the fun nickname the recipient picked up at last year's sales conference – it's all in the details.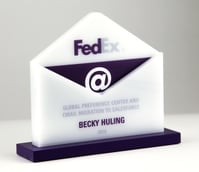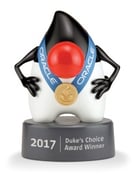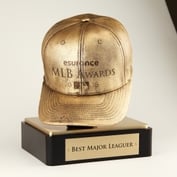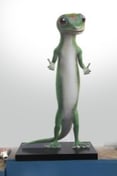 Meaningful Shape – The shape of the award doesn't have to be a square, circle, or anything "inside the box" if you don't want it to be. If you want the award to be in the shape of your brand's mascot or a specific item, then do it! It'll be sure to impress!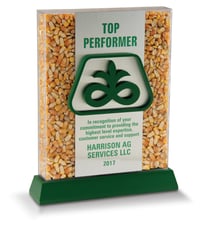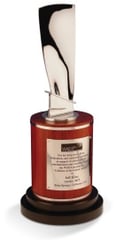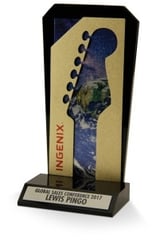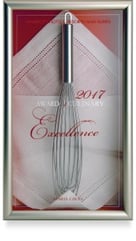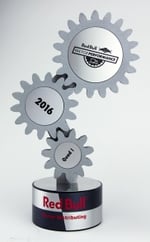 Customize to Your Wants and Needs – Think about what you want out of the award. Do you want things incorporated, such as dirt, one of the lines of seed you sell, or even a miniature version of a propeller blade? Would you like to see a carving of the founder's face? Do you want the award to have gears that move? Why not incorporate tools of the trade? See all of the options? There are countless ideas and options with custom and any of these are sure to create a "wow" moment with your recipients and everyone at the awards ceremony.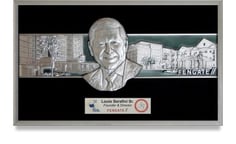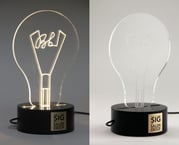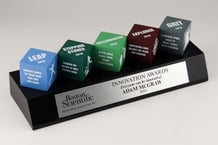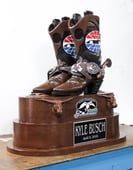 Which, isn't that the goal - to wow the crowd? You want the award to be personal, make others want to strive to achieve the same success, and to make the award the showstopper for the event.
Learn more about how to design a custom award from scratch here.
So, let some of these ideas inspire you. If you want more, check out our portfolio, blog, or our online portfolio search sampling. Want to start a conversation? Reach out here.
---

Kristina Hublar is your friendly neighborhood Marketing Specialist at Bruce Fox, Inc., which means she is the person behind the keyboard for the social media, emails, website, and other marketing efforts. She's new to Bruce Fox, but is an Indiana native. In her spare time, you'll find her plotting her next road trip, bobbing along to music while crafting, spending time with loved ones, or with her nose in a book.