Estimated Read Time: 3.5 Minutes
---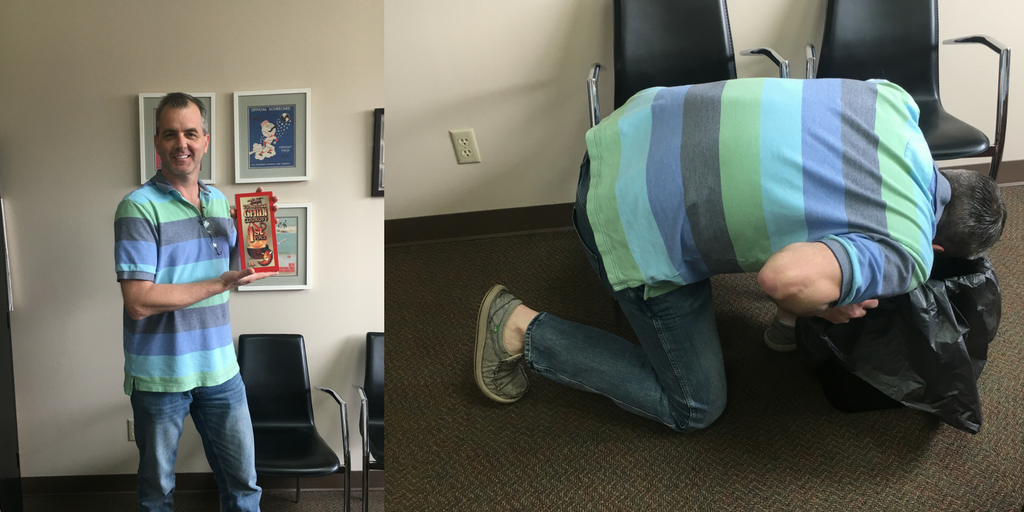 Okay, so here's the deal. I won. But then I lost.
A paradoxical twist of fate that somehow conjoined two personal attributes I happen to possess: My chili-cooking prowess, and my steadfast aversion to all things Walmart. (We'll get into that another time.)
Unlikely association, say you? Pyrrhic victory, say I.
It All Started at Our Annual Chili Cook Off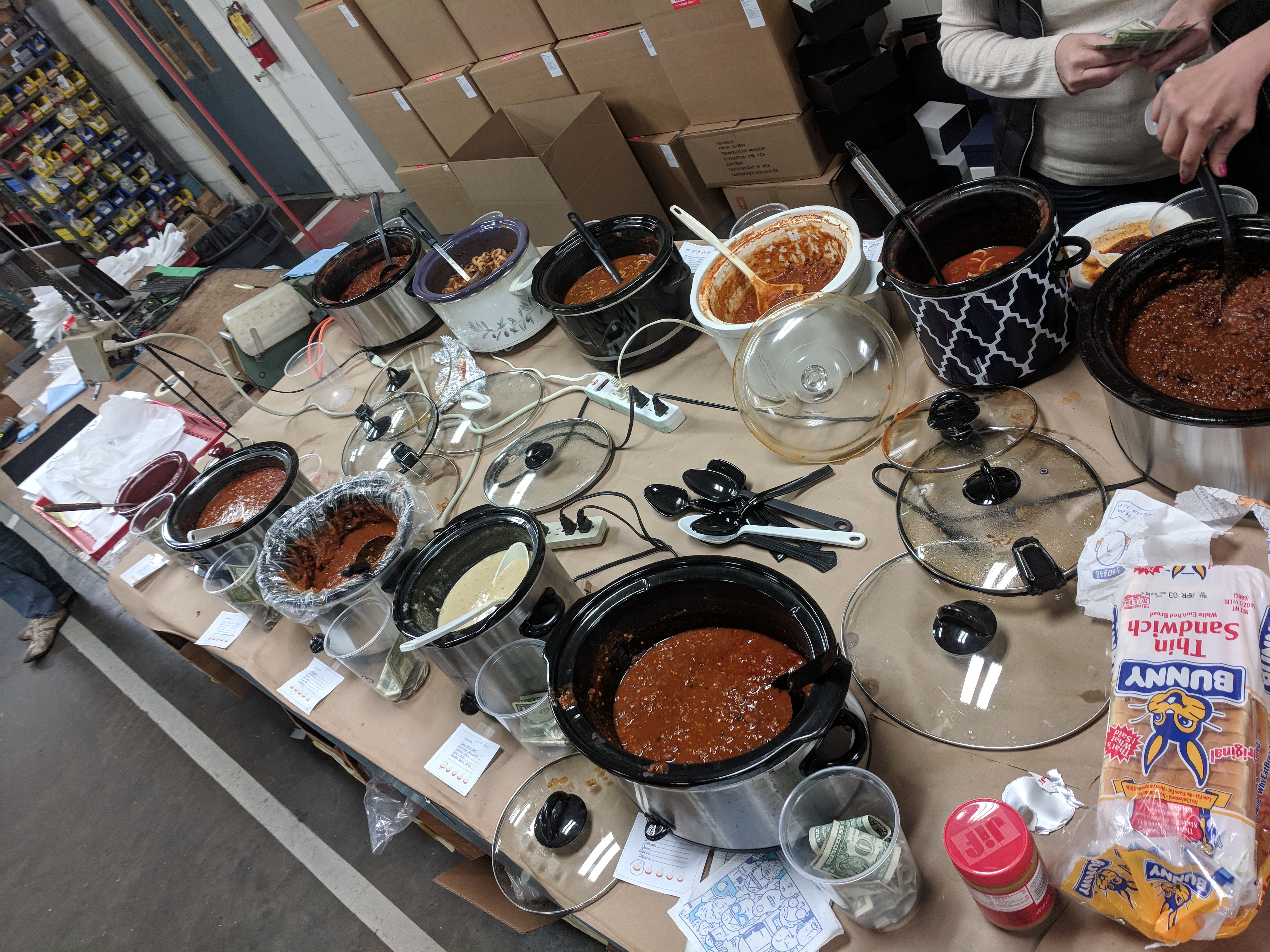 Our story begins with the latest installment of what has become an integral thread of our company's cultural fabric—the 7th Annual Bruce Fox Chili Cook Off. I was thrilled to defend my title with what is now widely regarded as a sublime and nearly-legendary Bison & Bourbon Chili recipe.
A recipe that I have personally and painstakingly shaped, nurtured, honed, and refined. A recipe wrought with bare (and thoroughly washed) hands during countless hours in the kitchen. A recipe that requires a brave suppression of my lachrymal glands' hypersensitivity to syn-propanethial-S-oxide. Yes...it's as true as it is tragic: I cry profusely when I chop onions. (Please remember, I made chili, not humble pie, so bear with the unabashed enhancements and hyperbole. Besides, it's my chili, and I'll cry if I want to. Cry if I want to…)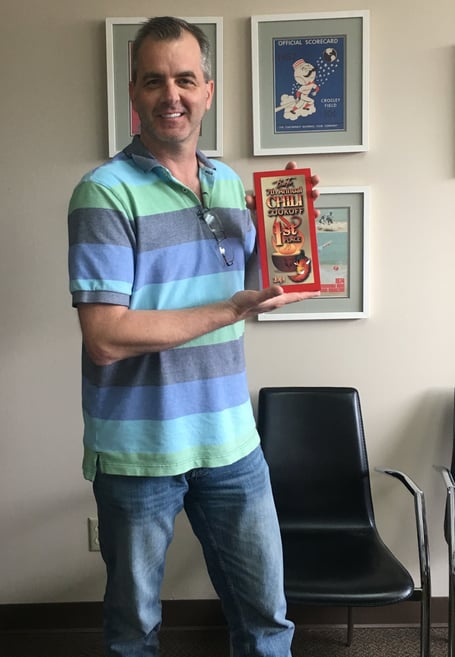 Fast-forwarding, I am proud and honored to reveal that—yes, indeed—I won yet again. Designated as the competition's first-ever back-to-back victor by my colleagues, peers, and ten vanquished competitors. Thank you…thank you very much! My bounty—aside from bragging rights for the next year—included a pretty awesome award, which makes sense. It also included a $20 gift card. To Walmart. Yeesh…pass the Pepto.
So I guess you could say my chili backfired on me. (Sorry if that cheap attempt at a word-play fell flatulent.) As far as I'm concerned, getting a Walmart gift card is a lot like getting a coupon for twenty bucks off your next root canal. I'm not exactly eager to redeem.
Okay, so now I have this gift card. I suppose I can just duck in and grab a few commodities. Make a beeline for the Diet Coke aisle without actually having to engage with any human beings. Or Walmart shoppers. If I must go to Walmart, then…
Hey…Wait a minute!
I really DON'T have to go to Walmart, do I? I can just go on their website and order Diet Coke for delivery to my car in the parking lot, which—I am ashamed to say—is only about a par four from my office chair. Problem solved! An easy and painless transaction that requires no personal interaction at all.
So what do chili and Walmart and this shamelessly self-avowing tale have to do with you as a promotional products distributor? I guess that depends on perception. Not your perception of yourself, but rather the perception your customers have of you.
It's All About Perceived Value
If your clients identify with you as a Walmart—a place where they can just order stuff—then, frankly, it's true. Their perception is your reality. The issue for you is that this makes you vulnerable. Your customers can just go to…well…Walmart. Literally. Or any number of other online, direct retailers. We all know who they are. And so do your customers. If they don't, they're just a Google away.
But hold on a sec…You're not a Walmart to your customers, are you? You are a "partner," right? To be precise, you are essential to their business. But how can you be so sure?
Perhaps it's the proper time for a bit of introspection. Taste your chili before you serve it. And be sure you don't end up at Walmart.
What are you?
Are you adding value by collaborating, creating, and cleverly-sourcing solutions with production partners who are aimed at working with you to build the brands of your clients? Are you supporting—through truly effective promotional products and services—the core values, primary functions and keystone missions on behalf of your customers?
Or are you a bid list participant, a price-checking conduit, a free-of-charge product consultant, or (gasp!) an order taker? Here's a taste test: If a large portion of your daily activity can be summarized alpha-numerically—product number, price, P.O. number, PMS color, etc.—then it might be time to examine your positioning.
The best solutions in our industry require and inspire a conversation. If there is no tale to tell regarding meaning or impression, then it's just a transaction. If no one cares, then who cares? Instead, your presence should foster a narrative. A story correlating cause (purpose) and effect (impact.) A tale of challenge and resolution.
Like chili and Walmart.
---
The Annual Bruce Fox Chili Cook Off raises funds for this year's company charity—Blessings in a Backpack. "Voting" is conducted by contributing any chosen amount of money to a collection jar associated with each entry. This year's chili event raised nearly $200, which will be added to a total for events we will have throughout the year.
If you are interested in making a contribution, I will share my Bison & Bourbon Chili recipe with you personally for any donation of $5 or more. Unlike a Pyrrhic victory, that's a real win-win for all involved!
Click here to make a contribution to Blessings in a Backpack and email Kmobley@BruceFoxInc.com an image showing you contributed (this can be a screenshot of the thank you page or email) and she'll email you the recipe.
---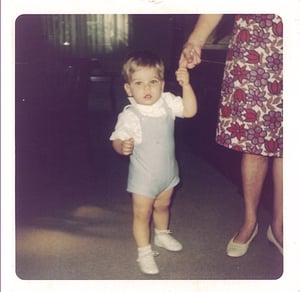 Dave Miller is VP of Sales & Marketing at Bruce Fox, Inc. and a professional writer by virtue of the fact his company is paying him to write this blog. He was born in Normal, Illinois. So it says "normal" on his birth certificate. The goal of his blog is to "edu-tain" (educate + entertain) promotional products distributors, with a focus on custom work. Dave also finds it very awkward to write about himself in the third person.