Estimated Read Time: 1.5 Minutes
---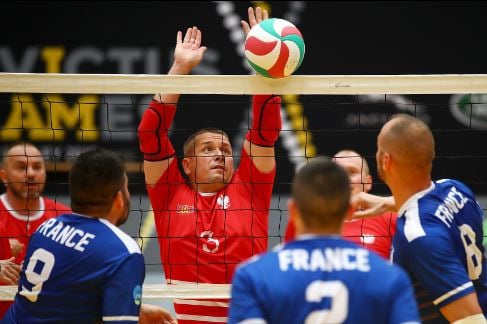 All the various pieces needed to go with me are being gathered. In my upcoming shipment, I have 12 Invictus awards (me!), 150 shirts, 150 hats, and 300 lanyards.
My shipment is going to one location, right to the Invictus personnel who ordered me late last week.
That's the benefit of working with Bruce Fox, they offer webstores, as well as kitting and fulfillment.
Fulfillment Needs
Whether you need a USA-made product or one to be shipped overseas then stored at Bruce Fox's facility, their fulfillment capabilities are wide-ranging.
Bruce Fox offers on-site, dedicated warehousing facilities to maintain and manage inventory – like me, water bottles, competition shirts, and even pens. Bruce Fox can even use the stock and release method/call-out method to fulfill your orders via the webstore.
What's even better is that most requests, or "callouts," are typically shipped within five business days.
Though with an amazing award like me, I deserve more than a fast-turnaround – that's why the expert suggested a webstore.
I Am an Award by Bruce Fox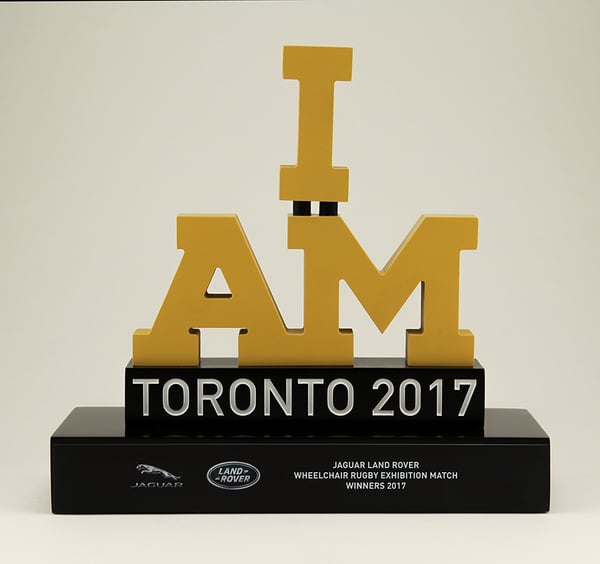 That's what Bruce Fox is here for – unique design, impeccable craftsmanship, and streamlined ordering (and reordering) of me (and other things too). I am an award and I will continue to be the symbol of hope, dedication, comradery, and achievement.
I am about more than a sport; I'm about capturing hearts, challenging minds, and changing lives. And that's what I live for and will continue to do so many more years to come!
---

Kristina Hublar is your friendly neighborhood Marketing Specialist at Bruce Fox, Inc., which means she is the person behind the keyboard for the social media, emails, website, and other marketing efforts. In her spare time, you'll find her plotting her next road trip, bobbing along to music while crafting, spending time with loved ones, or with her nose in a book.