Estimated Read Time: 13 Minutes
---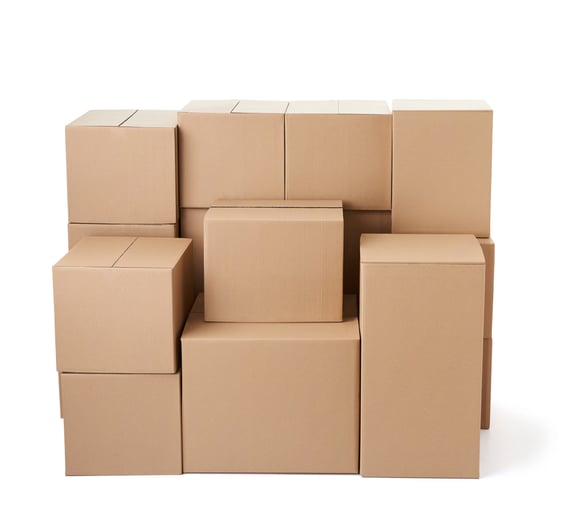 At Bruce Fox, we have a wide variety of services that we provide, but one such service that has increasingly become more popular and utilized is our Fulfillment service.
A Summary of Our Fulfillment Services
Need the product to be 100% made in the USA? We can do it – right here in our New Albany, Indiana facility.
Need something shipped from overseas and stored here? We can do that, too.
Our Capabilities Include:
On-site, dedicated warehousing facilities which allows us to manage and maintain your inventory.

Utilize a stock and release method to take advantage of quantity pricing for custom products.

Most release requests, or "callouts," are typically shipped within five business days; many in 48 hours or less.
The Local and Global Services We Offer:
Inspection

Storage

Pick and Pack

Personalization

Collation and Aggregation

Packaging

Labeling

Drop-shipment

Global Shipping

Central Location

Report Interface

Administrative Dashboard
When to Outsource Fulfillment Services
There are three main reasons why distributors seek out fulfillment services.
1. When a Job Is Too Big
You don't want to pass on a large opportunity to serve your clients due to not having enough in-house resources to support their kitting and fulfillment needs.
That's when a contract provider comes in – one that offers a full range of services.
2. When a Job Is Too Small
Smaller fulfillment jobs may not fit into your present operation. Odd-fitting jobs often clog the flow of your day-to-day core business, so shed the surplus jobs by outsourcing your fulfillment services and focus your resources on what you do best.
3. When a Job Is Too Complicated
Each kitting and fulfillment job is unique, and frequently involves many product, pick and pack, and shipping variables.
Similar to deciding on who should make your wedding cake, unless you are a trained baker – or have lots of spare time on your hands – wouldn't it be easier (and less risky) to order a cake from a professional?
Thus, when working on a kitting and fulfillment project, complex recipes can be recipes for disaster without the right specialists.
Questions for Your Next Fulfillment Project
How many unique items?

How many supplier sources?

What are the weights and dimensions of each individually-packaged product?

What are the weights and dimensions of each master carton?

How many units per master carton?

What is the quantity of inventory to be sent to us?

Are individual items labeled for Prop 65?

Will you be managing the inventory levels, or is that something you would require us to do?

Will any items require secured storage?

How are orders/releases submitted? (i.e. email, purchase order, website, etc.)

How frequently are orders submitted?

What is the required fulfillment time for each order/release?

Are the outbound packages uniform, or will there be variance per order/release?

Are any items personalized?

Do outbound shipments require any special inserts?

Are any shipments destined for foreign countries?

Are outbound freight charges 3rd party or prepaid and added?
Why Bruce Fox for Promo Fulfillment Services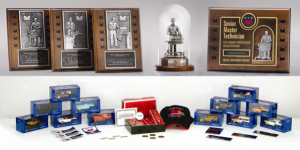 1. We're OCD Certified
Or at least certifiable. We are meticulous when it comes to the sorting, collating, personalization, and data involved in fulfillment programs. You don't have to figure out how to do it, because we already have.
2. S.T.O.P the Madness
STOP before you presume fulfillment is a game you can or should play. Do you possess the resources – Space, Time, Or People. Have you ever had to limp away from an opportunity because you don't have in-house solutions for fulfillment? We are a ready-to-go resource for you, offering a full range of kitting, packaging, and fulfillment services.
3. Dollars and Sense
Rather than sinking money into the infrastructure and human capital you may only occasionally need – rent ours instead. We are a la carte, so you can help shape the program details on the basis of your customers' needs and budget objectives.
4. Expert Ease
You are a general contractor to your clients, and "subbing out" is essentially what you do every day. It's an efficient way to keep your resources focused on your client and your business. Our expertise assures you will be safe from the mishaps that can come with fulfillment jobs that aren't done properly.
5. Stuff It
The products we're fulfilling for you don't necessarily need to be anything we make. (Of course, we'd love it even more if it did!) We handle hats, apparel, promotional items, patches, lapel pins, business cards – you name it – all the same.
6. Be Sellular
Make money by selling more of what you truly do, not by taking ancillary services that aren't in your wheelhouse. Whether simple or complex, kitting and fulfillment programs are not DIY projects if you don't have the proper resources.
Fulfillment Case Study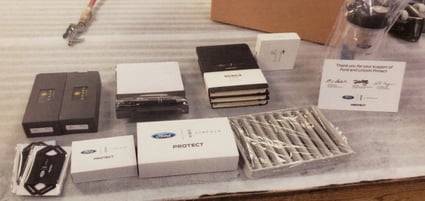 For one of our ongoing programs, we provide multiple services - online store, data administration, fulfillment, kitting and warehousing, as well as our usual award services.
The partner distributor's client is a popular automotive company who recognizes various departments, but in this case, they are recognizing the service technicians.
Since the service departments must stay educated and up-to-date on all the latest vehicles, solutions, tools, and much more, the auto company decided to create a large program with various levels and recognition reasons. This included Years of Service, Education and Training, and other relative recognition programs.
What Was Created for Their Fulfillment Needs
With the Distributor partner, the automotive company had already decided what each level of recognition would receive, but that's a variety – from phone accessories, desk speakers, pens, and tumblers to award plaques, patches, certificates, and much more.
However, there are many dealerships and service departments throughout the country with a robust amount of data, requirements, personnel, and needs.
Thus, we created a website for the Service Managers to log into already loaded with the recognition "packages" and levels. Managers just go in and to choose what they need to recognize (Years or Service, Training, etc.).
How It Works
Let's say a Service Manager needs 2 Years of Service "packages."
The Service Manager picks the appropriate Years of Service packages for each person, inputs the necessary info (such as Stew, not Steward or Rebecca, not Becca), and states when the they will need the award packages by.
We immediately get the data and personalization input by the manager, which is put into our proprietary system for managing data called FoxTrot (Transactional Recipient Order Tracker), a programmed database for receiving, storing, scrubbing, and linking recipient data seamlessly throughout our operations.
On the Bruce Fox side, we have global and local fulfillment capabilities, so we manage and maintain the automotive company's recognition inventory in our dedicated, on-site warehousing facilities. We utilize a stock and release method to take advantage of quantity pricing for custom products.
We produce and personalize if necessary, as well as kit and ship the packages. Whether that includes a personalized Years of Service award, a patch, and a nice, specialty headphones set or anything else.
Hence, we can accommodate the kitting, packaging, and fulfillment of ancillary items – hats, patches, apparel, gift catalogs, badges, business cards – you name it!
Most requests, or "callouts," are typically shipped within 5 business days – many in 48 hours or less.
We would ship those 2 Years of Service award packages right to the Service Manager to be presented.
Seamless and easy – especially for those large and complex fulfillment, warehousing, and kitting jobs.
Learn more about the 9 unique services Bruce Fox provides or reach out to talk about a fulfillment project.
---

Kristina Hublar is your friendly neighborhood Marketing Specialist at Bruce Fox, Inc., which means she is the person behind the keyboard for the social media, emails, website, and other marketing efforts. In her spare time, you'll find her plotting her next road trip, bobbing along to music while crafting, spending time with loved ones, or with her nose in a book.