Estimated Read Time: 4 Minutes
---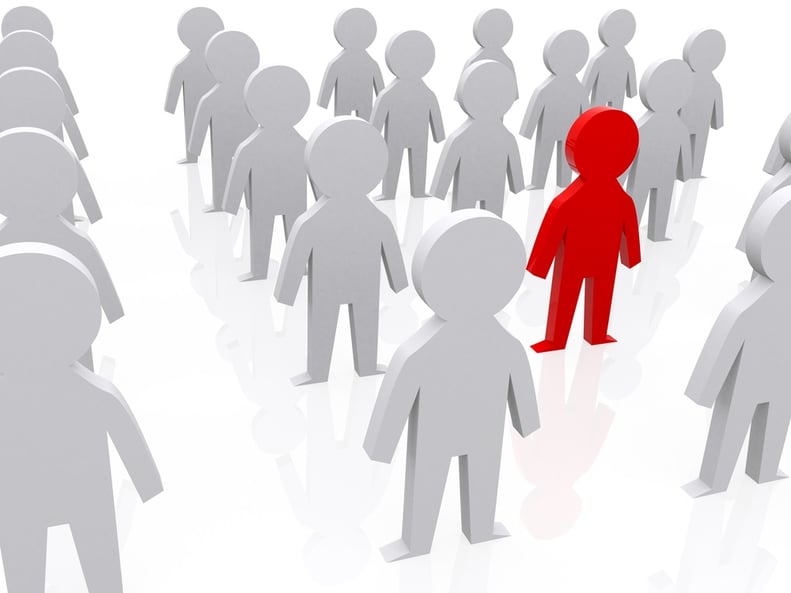 How do you evaluate and target prospective clients? Do you choose willy-nilly or do you have key markets and audiences that you have researched, analyzed, and campaigned for?
Ok, so sometimes you stumble upon clients, but the majority of the time, you work for them, right?
That's why it is good to be thankful when a prospect does fall in your lap, but it's best to plan and have a strategy.
On the subject of strategy, one strategy that our 80 years of experience has found successful is niche marketing.
What is niche marketing?
You might have heard of niche marketing or are currently targeting niche markets, but just in case, the definition of niche marketing is concentrating marketing efforts on a small, but specific and well defined segment of the population or industry.
For example, if you want to get into the healthcare segment, why not go further and become a promotional products specialist for the pediatrics niche?
Another example is if you want to delve into being the go-to promo master for digital marketing companies – they need promo gear and love, too.
Niche Marketing: A Targeted Sales Plan
So, rather than taking a shotgun approach and hoping you'll hit, be a sniper with trained, tried and true accuracy. Do your research, create a list of products and become the promo guru for that niche.
That's the secret to prospect growth in this industry - understanding how to target and research. Get a few tips here.
Then, once you know the industry, it's easier to sell and grow in that niche. You understand when their tradeshow season is, when they give out their awards, and how they like to target their audiences. Yes, we know that companies are different, but there will always be similarities, plus you can learn the differences in your initial company research and once you're with the company.
After you have established yourself as a dominate force, you have three options.
1. Upsell. This means that you already have an in, so why not grow the business and relationship you already have? Be the expert that they go to for everything branded or unique.
2. Expand to Other Niches. You might understand everything about medical insurance companies and their needs, but that's not the same as home or business insurance companies. So, now you start your research and targeting phase again. However, it'll likely be a bit easier since you're still in the same general industry and your name has become well known. You might have already gotten some leads in other niches as you were growing. So, utilize your knowledge and grow into the master of that niche as well.
3. Branch Out. Now, if you find that you want to have more of a variety in your portfolio, you have grown as much as you want in that niche or industry, or you've become the guru of all the niches you want in that industry, it's time to branch out. Pick another target industry and niche. Then your process starts all over.
Once you dominate that space, you can move onto another niche, whether it's in the same segment or a different one. However, by word-of-mouth marketing, if you do a good job, you're sure to get additional clients in the industry and niches.
At the end of the day, you become a leader in your niche and field, all the while growing your sales and contacts. That's the benefit of niche marketing – a laser focus that allows you to get a deep understanding and growth.
Want some ideas of key market segments that love awards, recognition, and other custom pieces? Then check out our Opportunities PDF. It gives insights into the industries and it's sure to inspire some niche market opportunities. If you'd like some additional guidance, distributor tools, or want to start a conversation - be sure to check out our website.
Have you ever used niche marketing? Tell us what you think!
---
Kristina Hublar is your friendly neighborhood Marketing Specialist at Bruce Fox, Inc., which means she is the person behind the keyboard for the social media, emails, website, and other marketing efforts. She's new to Bruce Fox, but is an Indiana native. In her spare time, you'll find her plotting her next road trip, bobbing along to music while crafting, spending time with loved ones, or with her nose in a book.