Estimated Read Time: 7 Minutes
---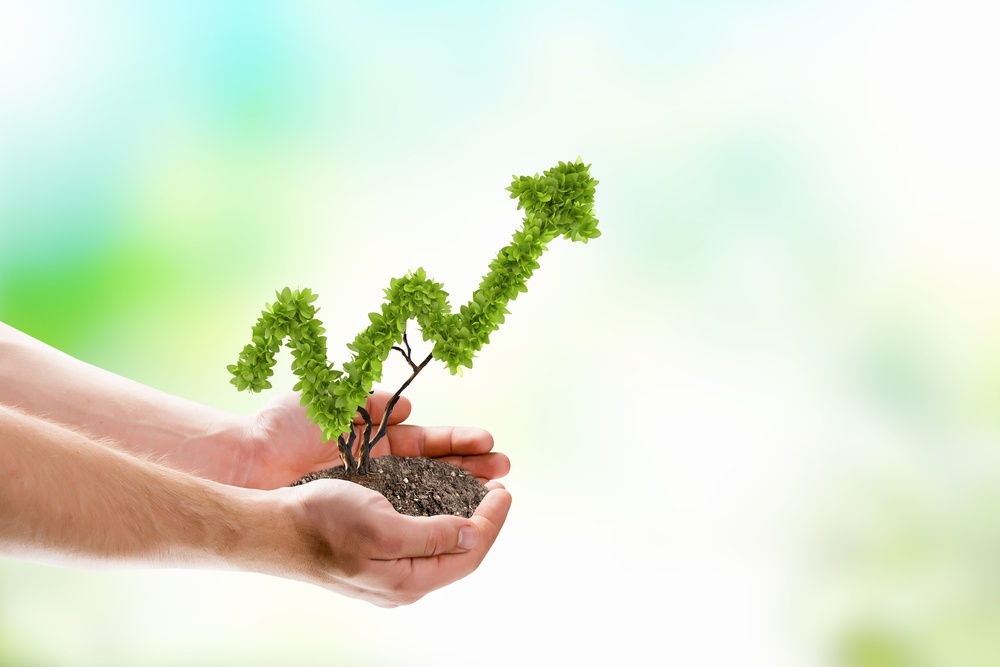 I'm on a few lists, groups, and industry exclusive chats where I see questions, answers, and comments about everything from, "Where can I find this pen?" to "What CRM program do you recommend?" Every single question is valid and I love scrolling through and helping where I can. The exchanging of information allows us to quickly fill our needs, grow, have helpful conversations, and gain further knowledge.
Despite the plethora of information, flyers of deals, and the occasional post about a podcast, I have seen little about growing a current client. It's usually about the next prospect and going for bigger and better.
Yes, growing your pool of prospects and keeping that sales funnel full is essential. You will never hear me say that's not important. In fact, I wrote some tips a while ago about selling to new prospects.
However, what I'm saying is that there are two pieces of sales that are often neglected. One is upselling, which I addressed in a previous blog.
The other is about growing and cultivating clients that you already have.
The 80/20 Rule
If you have ever had a business class, you've probably heard of the classic 80/20 rule, also called the Pareto Principle. It basically means 80% of your sales come from 20% of your customers. It might be scary at first, but think about the potential of growing your best customers!
Entrepreneur.com delved into how businesses in general can grow using this principle years ago – click here for the article.
If you take the time to dig into this concept, the results will surprise you. There are quite a few reasons why businesses have been embracing this strategy for many years.
Rather than just handing you off to Entrepreneur.com, I'm going to explore this concept and how it can apply to our industry a bit more. If you don't want ideas for sales and growth, go ahead and bail out now. The above articles at least will help you grow, which is more than what you started with – mission mostly accomplished.
Growing What You Have
So, let's walk through a typical check-in with a client (for those that even bother with follow ups or check-ins). Are you just an order-taker that reorders the usual pens, shirts, and maybe will vaguely ask if there's anything else near the end of the conversation?
I hope for your sake that this does not sound too familiar. If so, you are not evolving, you are dying.
Asking for new business or asking clients what is going on with them should never be an afterthought! How else are you supposed to grow?
I worked at a marketing agency for years and some of the first things we asked clients at every major monthly meeting were, "What is going on with you? Do you have anything new happening? What's something interesting that is happening, is coming up, or has recently happened? What's over the horizon for you? What is keeping you busy right now?"
Gasp! A conversation? Yes, learning more about the pain-points, the inter-workings, and the general happenings provided insights into the company, their needs, wants, and opportunities. As well as, I became a trusted advisor and eventually an extension of their team because I had a deep understanding of their needs and I was able to propose and provide solutions.
Cultivate What You Have
Don't stunt your growth by reordering the same hats, coats, and mugs, or just refreshing what you did last year.
Look for more opportunities and see how you can help them.
Let's do a quick exercise. Think about your top client and see if you can answer if you've asked or know about these opportunities.
Have you asked about any upcoming company events?
What about employee onboarding? Is there a program in place that you can help with?

What about employee off-boarding, such as retirement?

Companies are going to have employee recognition and employee anniversaries, so what are they doing for that?

How are they building/promoting company culture right now?

What about tradeshows?

What are their sales objectives this quarter? This year?

Is the business moving to another location and want branded products to display throughout the building?

Is there a mission statement or value statement that they want to promote more about the office to further build the culture around? (This is a growing "goal" for many companies this year.)

Have they considered having a history or company display in their lobby?

Have they considered "upping" their branding around the office, such as updated signage, an employee roster, and so on?

Are they rebranding soon?

What about any major events, marketing promotions, or company initiatives?

How are they measuring success with their programs?

Do they have any major partnerships that they would like to celebrate/recognize?

Do they have any major projects or roll-outs coming up?

Any big celebrations or anniversaries?

Do they want to grow innovation in the company? Why not create an innovation recognition program? (This can apply to other results and recognition programs, such as customer service, attendance, or safety.)

How do they recognize achievers?

Do they have top vendors? Why not recognize them?

What about client onboarding? Like sending gifts to major new clients to make them feel special? Maybe even a tiered program for the various clients?

What about giveaways for non-profits or other volunteer work?

Did they buy a trophy for a major event? Then why not get a replica or miniature to display?

Are they changing the dress code?

With the crazy weather, do you need heavier branded clothing? What about lighter? Any other safety or comfort items needed?

What are they doing for the major holidays coming up?

How are they making employees feel valued? What about vendors? What about partners? What about clients/customers?

What would be helpful to their team right now?

What challenges are they facing right now?
There are so many opportunities to ask about! And these were basic ones to check on. How many of these questions or possible opportunities have you tried to take advantage of?
Watch Them Grow
Do you see where I'm going here? Ask questions! Stay on the phone or have a longer meeting than 15 minutes. You shouldn't be proud of the short length, you should be ashamed because that means you didn't get nearly enough information and you didn't ask enough questions. Basically, you are losing out on more money.
Typically, if clients trust you, they love to talk about what they are doing, their wins and growth opportunities, and how you can help them. This is where you should listen for your own opportunities.
There are two ways you can approach this.
1. You can take the extra time and talk with all of your clients and see if you can grow everyone, which will be slow and not everyone will grow at the same pace. Relationships can take time.
2. You can start with your bigger clients or ones that you see the most opportunity. Try with these first, then get in the habit and expand the strategy to your other clients.
You don't have to put all your eggs in only a few baskets like the 80/20 rule suggests, but just having more conversations and taking those few extra precious minutes to get to know your client will certainly pay off in the long run – literally.
Try it for a while. You are sure to see some growth – in your relationships, opportunities, client retention, and sales. And growth is the ultimate goal for everyone, right?
If you'd like additional tips and resources, check out our website, blog, and sign up for our newsletter. We only grow if you grow, so we're always happy to impart as much experience, knowledge, and assistance as we can. Want to start a conversation? Reach out here, we'll be happy to help.
---

Kristina Hublar is your friendly neighborhood Marketing Specialist at Bruce Fox, Inc., which means she is the person behind the keyboard for the social media, emails, website, and other marketing efforts. She's new to Bruce Fox, but is an Indiana native. In her spare time, you'll find her plotting her next road trip, bobbing along to music while crafting, spending time with loved ones, or with her nose in a book.