Estimated Read Time: 3 Minutes
---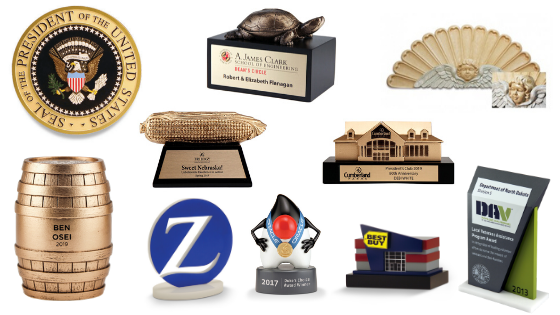 When it comes to awards, glass, acrylic, wood, metal – and many other substrates – are very familiar to you and your clients.
But have you ever heard of Foxite? Unless you've been on our website or following our blogs, you likely haven't.
What is Foxite?
Foxite is a specially-formulated, high-density polyurethane resin compound that is cast by hand in highly-detailed rubber molds created at Bruce Fox. That's certainly a mouthful, so "Foxite" is a whole lot easier!
Foxite is a Bruce Fox exclusive. It is a cast urethane that can be molded in nearly limitless shapes with a high fidelity of detail. It is extremely durable and can be machined and finished in a variety of treatments.
What Can We Make with Foxite?
We can mimic the look of wood grain or create a smooth, high-gloss finish with Foxite – basically anything someone can imagine.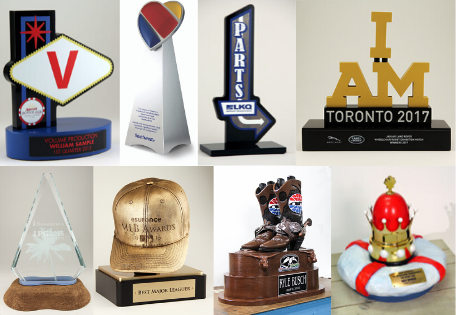 With our versatile Foxite, we can make:
Trophies

Recognition Awards

Plaques

Commemorative and Event Gifts

Honor Walls and Lobby Installations

Signage and Identification

P-O-P Displays

Emblematic Seals

Marketing and Promotional Products

Mission Statement Displays

Architectural and Decorative Elements

Products Replicas and Miniatures
A full piece can be made of Foxite or just elements - that's the beauty of Foxite.
Each of these features at least one Foxite element: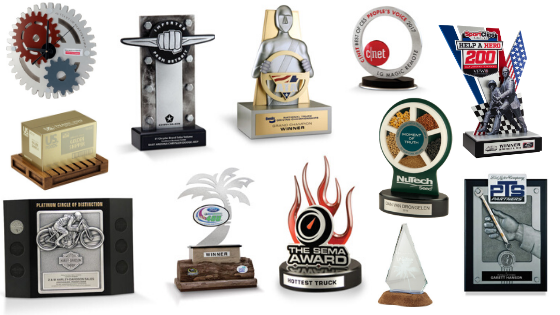 Case Study: Jim Buescher's Memorial Golf Award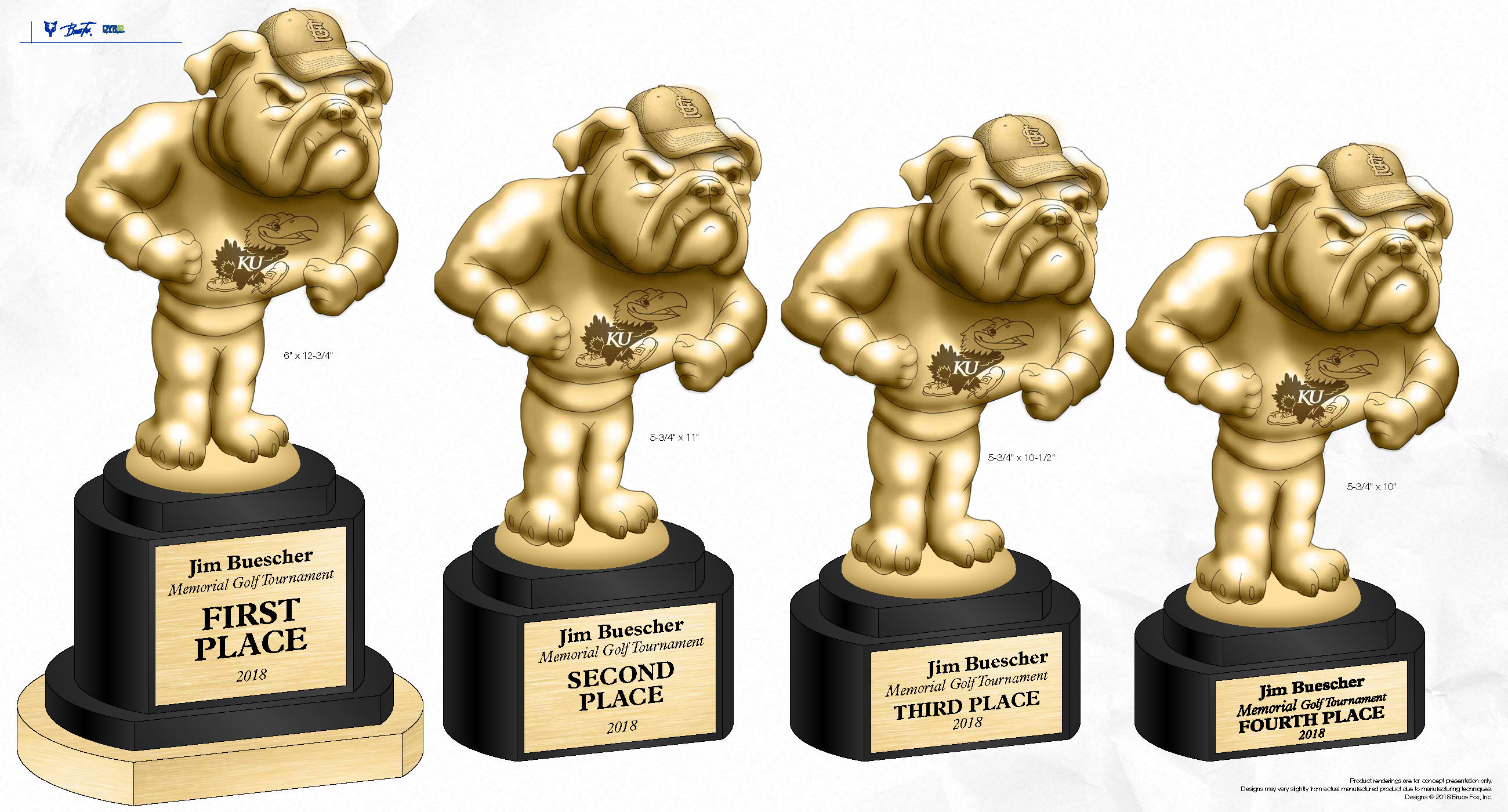 The Need:
A multi-tiered suite of trophies for a memorial golf event.
The Result:
After meetings and conversations, the various parties agreed upon a design (pictured above). It was symbolic and meaningful for the award.
Once approved, the piece went through our process, which began with Jered sculpting the piece by hand to create a mold.
Since the sculpt was complex, it had to be molded in Foxite. It's the best material to pick up the intricate detail. After molding the various pieces, the awards were prepped for gold plating.
Bruce Fox, Inc. is also a traditional metal-plating operation, where components of all types are given decorative plated finishes in bright and satin coppers, brasses, nickels, silvers and karat golds. In this case, the memorial award was gold plated.
After creation, the awards were assembled and shipped out.
The event and awards were a success!
Want to learn more? Read this blog about how to design a custom award from scratch or reach out to start a conversation.
---

Kristina Hublar is your friendly neighborhood Marketing Specialist at Bruce Fox, Inc., which means she is the person behind the keyboard for the social media, emails, website, and other marketing efforts. In her spare time, you'll find her plotting her next road trip, bobbing along to music while crafting, or spending time with loved ones.