Estimated Read Time: 4.5 Minutes
---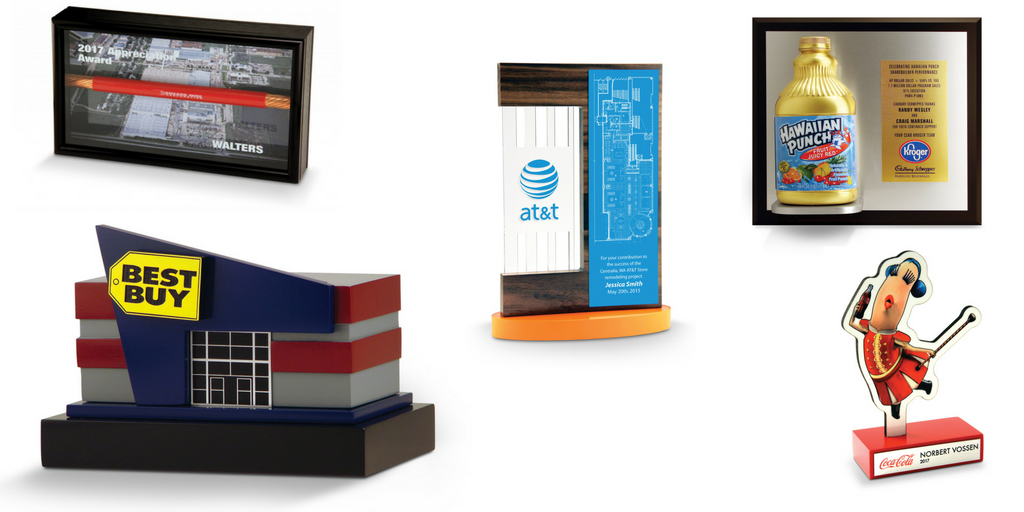 Whether it's the fruition of a project that's been 3 years in the making or a huge sale that significantly impacted the bottom line, there are plenty of definitions of accomplishments.
However, for those important moments, how do you celebrate? Some companies or organizations will throw a party or give a small present. A great gesture, but don't you want to be a bit more personal and give something that they can be proud of? Furthermore, don't you want to increase the likeliness of this happening again? The best way to do that is to give a custom, personal gift that has a direct connection to the accomplishment.
Ideas for Recognition
But first, what are some reasons that someone should be celebrated? You might see the big sale as a reason for celebrating, but what about the store remodeling project that happened nation-wide or the development of a new, innovative technology?
Hence, here are a few ideas to get your juices flowing, because the last thing we want to do is overlook the hard work and significant contributions of our employees; otherwise they won't feel recognized and could hurt your employee retention. No one wants to lose their best employees due to lack of recognition!
Reasons for Recognition:
Partnership Development

Mergers or Acquisitions

Further Education

Tops Sales or Numbers

Big Sale, Upsell, or Client Onboarding

Long-Term or Difficult Project

High Customer Satisfaction or Retention

Low Scrap Rate

Launching of a New Campaign, System, or Project

Innovation

Development and Launching of New Program

Safety or Reduction of Injuries

Cost Savings

Growth

Successful Negotiations

Training Completion

Quality Control

R&D

Successful Campaign, Quarter, or Year

Years of Service

Lowest Turnover

Growth Opportunity

Problem Solving

Prevented a Significant Incident
There are so many more ideas out there, but these should be a good launching pad.
Alright, you can give a watch or a t-shirt, but why not do something a little more? Why not make the recognition professional and personal? Reward their hard work with some more sophistication, a symbolic constant reminder, and something they can be proud of.
That's why we've put together 6 personal and professional gift ideas to celebrate those momentous occasions and accomplishments.
6 Personal and Professional Gift Ideas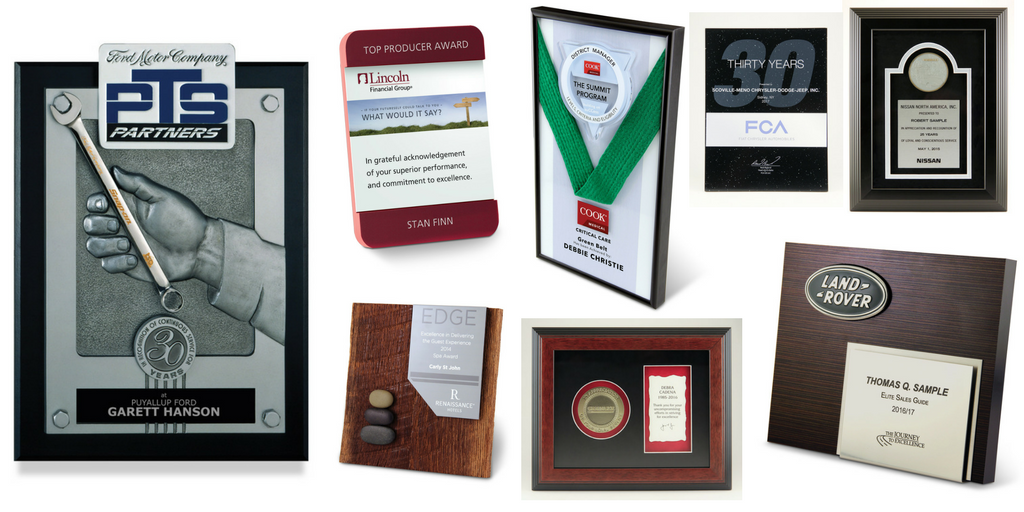 1. Custom Plaque. Presenting a plaque has certain esteem that comes with it. It's something that can be proudly displayed at home or in the office without taking up much space, especially since it can be hung on the wall. The plaque can be customized to the "look" and "feel" of the company, project, and persons involved, allowing for a more personal touch that anyone would be proud of receive and display.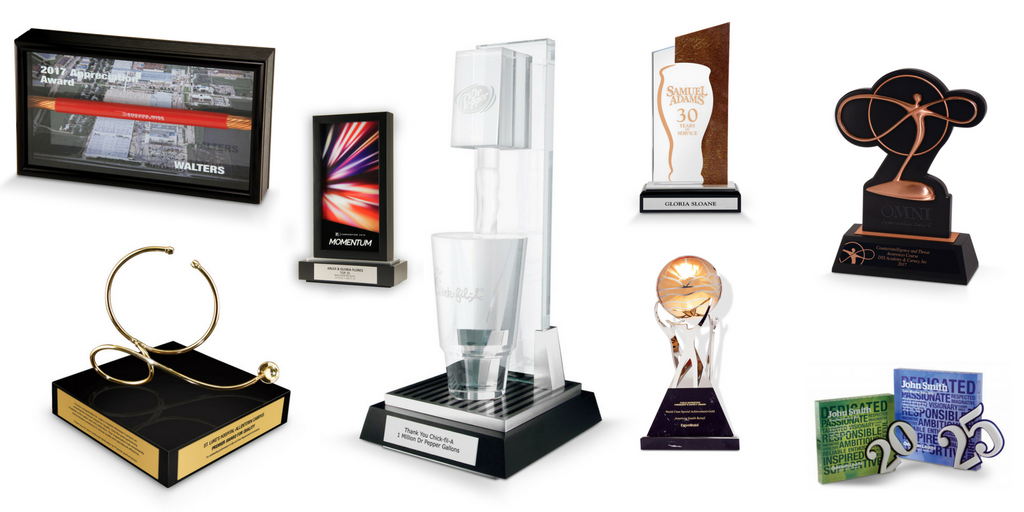 2. Custom Award. Let your imagination flow when it comes to a custom award. You can be as symbolic or literal as you want to show recognition. By combining the visual and text elements of the who, what, when, where, and why, there is an immediate connection, personal touch, and prestige for the recognition award.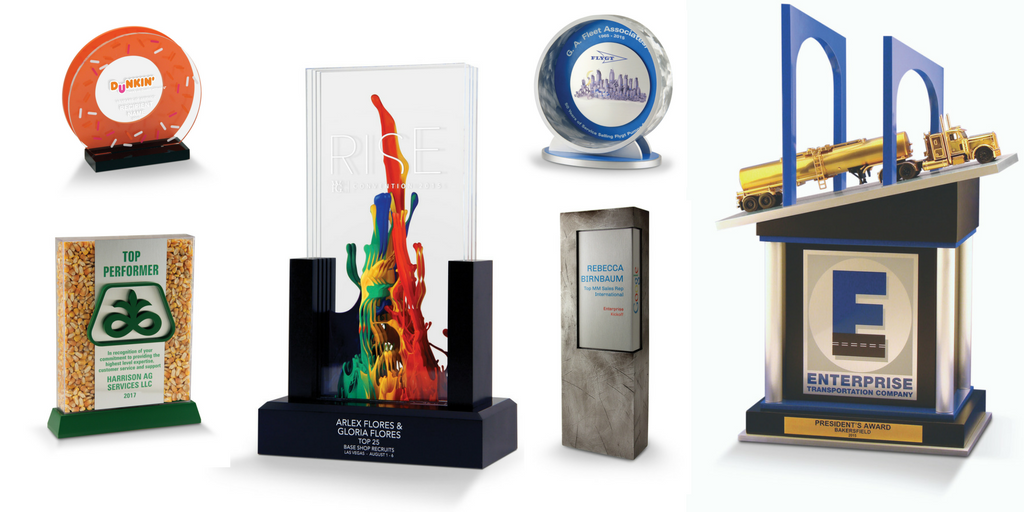 3. Custom Trophy. A popular buzzword within the "employee engagement" industry is trophy value. Giving high performers or the "winners" that earned the favorable outcome a platform of recognition that delivers trophy value. So why not utilize an actual trophy? Trophies are always proudly displayed and people are quick to want to earn their own.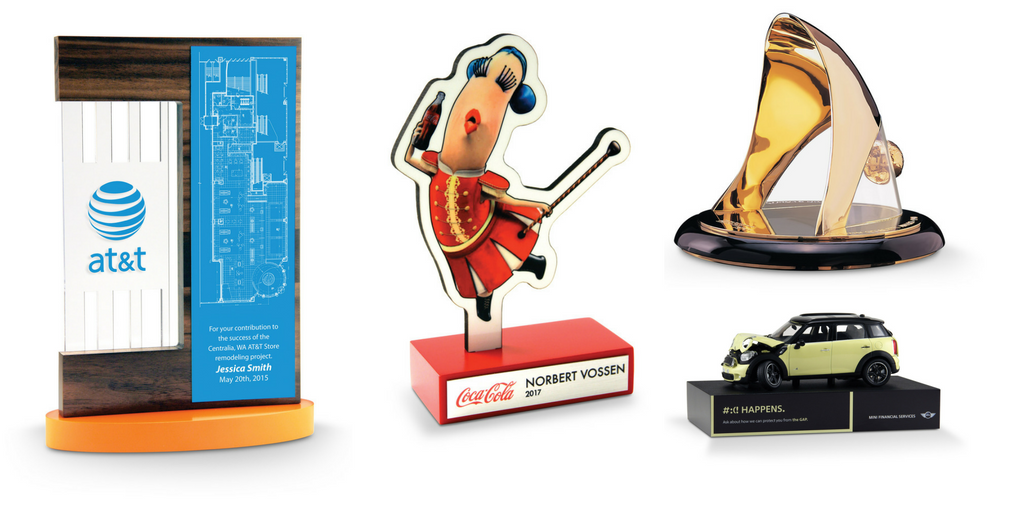 4. Custom Commemorative. Commemoratives are best for recognizable projects, programs, accomplishments, and implementations. It's a fun personal touch when the project is actually incorporated into the commemorative, such as the character in the latest marketing campaign or the blueprints of the remodeling project. There will always be a connection to the representation of their hard work.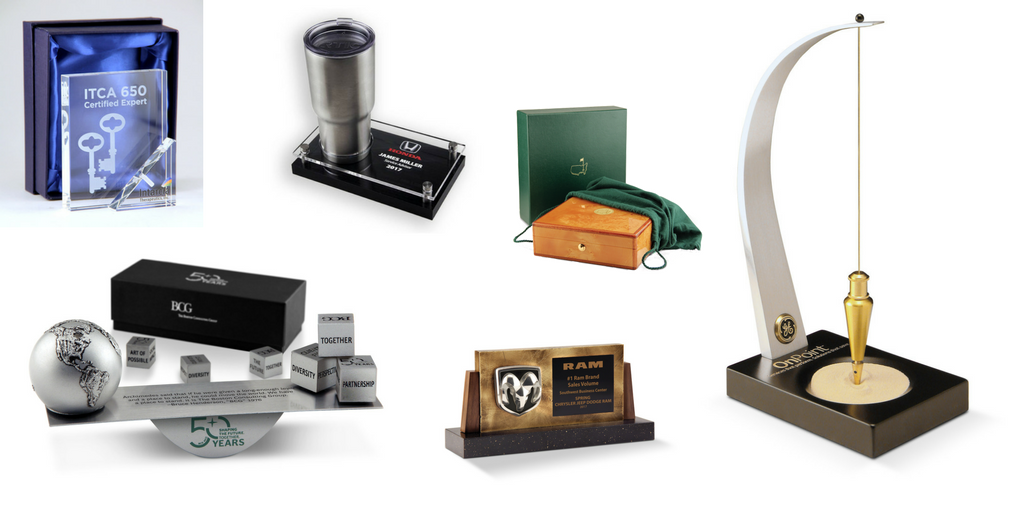 5. Custom Desk Piece. Whether you're looking for something interactive that sparks further innovation and creativity or want something that is small enough to fit on a desk, a personalized desk piece that fits the culture, tone, and still has a clear delineation of the reason for it allows for a sense of fun, pride, and accomplishment. Besides, who doesn't love having a small reminder of a job well done to look at on a regular basis?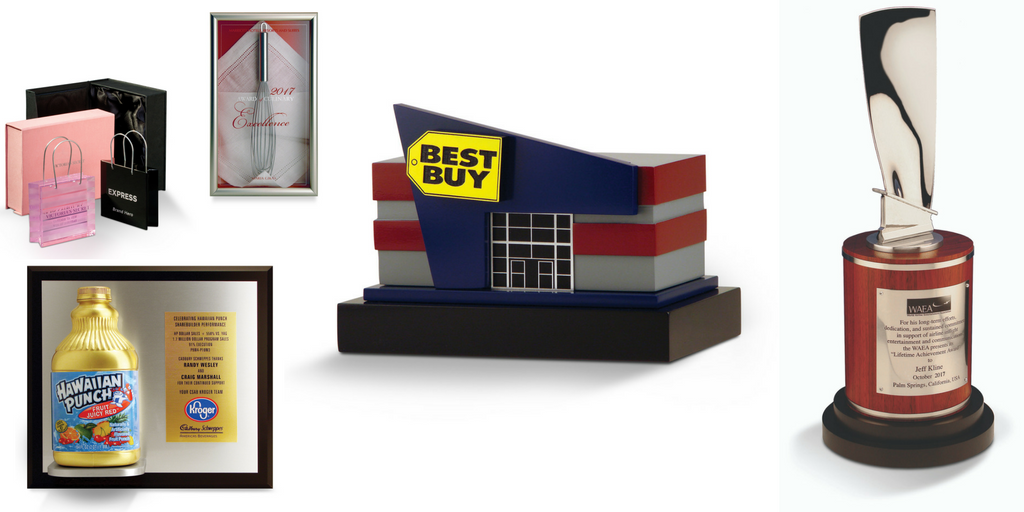 6. Custom Replica or Miniature. Why not use an actual turbine blade, just "clean it up" a bit? Or why don't you create a building replica to commemorate the new store? There are plenty of ways to create a personal touch, but by incorporating pieces of actual material or by creating a replica or miniature version of what they worked hard on certainly creates a deep connection. And who wouldn't feel proud when displaying an iconic and symbolic representation of their accomplishment?
Give more than a t-shirt or a typical clock for a recognition gift for an employee's hard work. Make sure that it's personal, timely, and symbolic. By doing so, it will be more meaningful and more likely increase the ROI. Learn more about the requirements of an effective award here.
So, make your employees feel valued through these personal and professional gift ideas to celebrate accomplishments. Be sure to shine a light on your hard workers and their recent successes before it's too late.
Want further ideas or inspiration? Check out our portfolio or read our blog.
What does your company do for professional and personal recognition? Tell us in the comments!
---

Kristina Hublar is your friendly neighborhood Marketing Specialist at Bruce Fox, Inc., which means she is the person behind the keyboard for the social media, emails, website, and other marketing efforts. She's new to Bruce Fox, but is an Indiana native. In her spare time, you'll find her plotting her next road trip, bobbing along to music while crafting, with her nose in a book, or spending time with loved ones.