Estimated Read Time: 7 minutes
---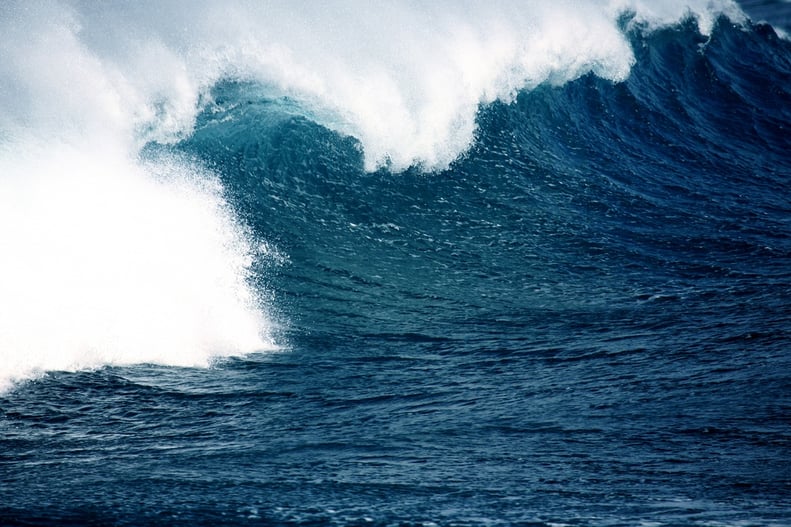 ASI recently published an article about how a proposed provision could hurt incentive award sales. It discusses that to offset the costs of tax cuts, advertising specialties like awards and incentives are under fire. The new provision would consider achievement awards for safety and service awards as income for employees, making them taxable revenues. This will also limit the employer's ability to write off awards for tax deductions. This will certainly raise federal revenues, but this will significantly hurt portions of the promotions industry.
Where does that leave the industry?
When companies suddenly have to pay to give their employees an incentive, then what's the point? If to giving a $100 gift card, actually costs more than $100 to "gross" it up for tax purposes; there will certainly be some hesitation. With that hesitation, an anchor is being thrown to the salespeople swimming in that pool.
If giving a gift card, letting employees choose from a book of "lifestyle" items, or letting one choose from other normal items in your "perk" site, is part of your pitch, then you are staring at a huge tsunami making its way towards the promo industry.
So, the way I see it is that you have three choices:
1. Ignore the signs. Stick your head in the sand and hope it won't affect you. Good luck with that, especially if it passes.
2. Wait and see. This is a fair choice, but then you'll have to make a decision fast if this provision goes through. Be prepared to be with the crowd making a mad dash for change.
3. Take preventative measures. Do you typically make preparations when you sense trouble over the horizon? Then here are the rumblings to trigger you to start looking at expanding your portfolio. Find things that aren't quite as affected by this provision (more about this suggestion to come).
In the meantime, I have a question for you to consider…
Are the "Bonuses" and "Perks" worth it?
Are you putting all of your eggs in a basket with something that might be drastically cut?
And are the gift cards or a booklet of electronics really worth it?
Alright, Kristina, what do you mean by that?
I mean, I used to work for a company that would give gift cards to stores and restaurants as "bonuses" for a good job. I used them; it was basically free money, just with a restriction of where I could use it. However, did I remember that great upsell I made every time I used that vacuum? No, and it wasn't even that great of a vacuum so I had to replace it. Did I remember that I really pulled through for a client as I'm spending a gift card on a meal? No, I would think about it as I'm paying my check that I have a gift card, but then that moment was gone because I spent it on a quick meal between shopping and a movie. Or, even worse, it would sit in my wallet forever because my choices were limited and I never go to that location, so I didn't remember where I got the card or even had it for months.
Sounds like I was really motivated and inspired, right?
Furthermore, I never remember where stuff came from after a few years. Now, my mother can tell you who gave her what from their wedding reception in detail, but I'm a typical human that cannot remember where every piece of jewelry or appliance has come from for over 30 years. So, what's the likeliness of your employees remembering and being motivated by something that they can't even remember, unless they are superhuman like my mom?
Not very likely, are they? Yes, it's instant gratification and "free money," which employees like; however, with the impending change that's coming, what's the point choosing between a monetary bonus on the paycheck or a gift card that might have extra taxes and is only semi-effective?
So, where does that leave you?
The Future of "Incentives"
What does all of this mean? We think it means that awards and incentives need to be more thoughtful.
Thoughtful?
Yes, thoughtful as in designed with purpose. Design the award for the person, behavior, recognition, and culture in mind. This gift will mean more and be worth more to a company if it's also symbolic, custom, and branded. Which would you choose – a gift card that is good for a partial meal out or something small on your desk that looks good and makes you proud when you look at it?
It's the object that has meaning and is a constant reminder for a job well done that is the solution many companies will choose, especially with the potential changes looming ominously. And awards don't have to be given out just for safety and anniversaries; they're given out for hundreds of other reasons, like sales goals, customer retention, and engineering excellence.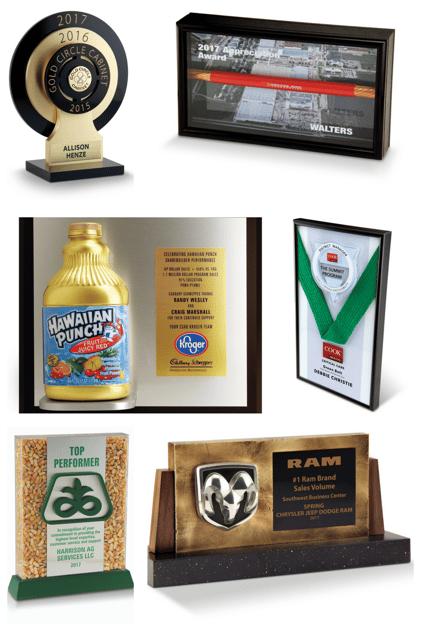 With this provision, incentives and awards need to have a clear reason, that there's no mistaking what it's for. People are more likely to remember what the award was for if it's unique, customized, and if it's written on the object (how can you ever forget if it's written on the thing?).
So, that means finding rewards that can be customized. Whether it's a plaque, customized desk commemorative, or fully customized recognition award.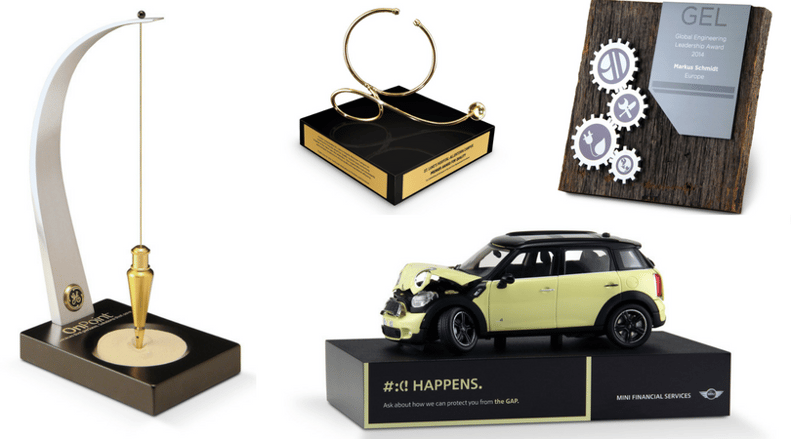 I'm not saying you have to abandon your current portfolio. I'm just saying there's a dangerous possibility that's hovering over our heads, so protect yourself by expanding your portfolio with custom products that aren't quite as affected by the provision. Besides, custom awards could open more doors and allow for more sales possibilities, which are major points for having multiple lines in your portfolio, right?
At the end of the day, which of the choices from earlier are you going to go with? Are you going to stick your head in the sand, wait and see, or take preventative measures to protect yourself?
Next Steps
Be an industry expert and warn your clients about this potential change, then discuss alternatives with them that are still effective in motivating and rewarding employees. Talk about the various lines you carry, from the shirts and hats to plaques and upscale custom awards. Clients appreciate you guiding them around possible issues and that will make you seem like an advisor more than a salesperson.
So, what are you going to choose? If you're the type of person that buys home insurance before a wall of water is heading towards your house, then we're here to help.
Looking for some sales tips on how to sell custom awards and recognition? Check out our blog. If you want to learn more or want to start a conversation, feel free to reach out.
---

Kristina Hublar is the Marketing Specialist at Bruce Fox, Inc., which means she is the person behind the keyboard for the social media, emails, website, and other marketing efforts. She's new to Bruce Fox, but is an Indiana native. In her spare time, you'll find her plotting her next road trip, bobbing along to music while crafting, spending time outside with loved ones, or with her nose in a book.