Estimated Read Time: 11 Minutes
---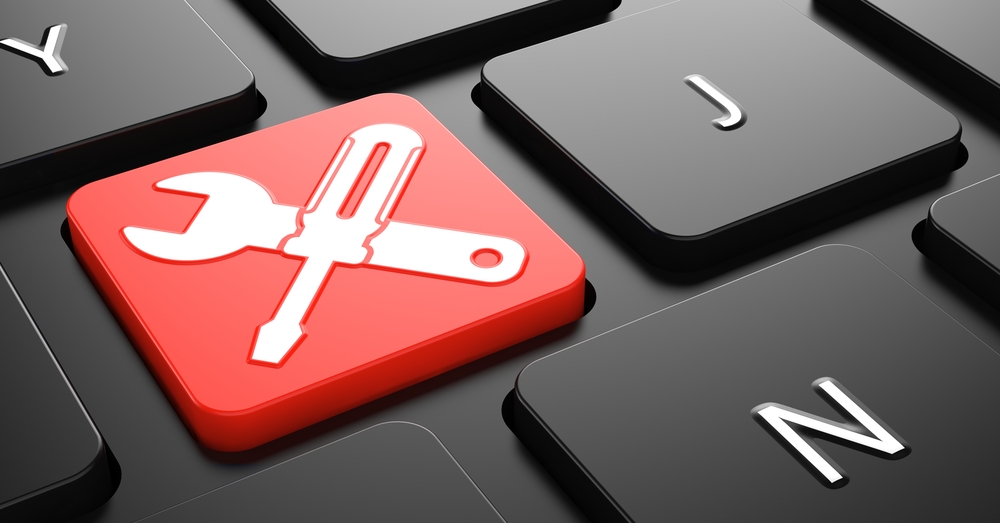 I've noticed an uptick in Promotional Products Professionals saying they want to start investing in their marketing. They want to start promoting themselves.
Which makes sense, right?
But outside of handing out a lot of promotional product samples, what else can you do to promote yourself?
There are plenty of elements to that the equation, but an ever-growing answer is digital marketing; which is where my expertise comes in. So, here are some tools I've picked up throughout the years and, as an extra bonus, most of these marketing tools are free or mostly free.
I should note that we made a marketing tools list a while ago, which people having been asking for more tools since then, so here's my version of the requested follow-up.
1. Free Marketing Tool: Feedly
Whether you're wanting to curate content for social media or want to stay in-the-know, Feedly is free and is a fantastic tool.
Some may prefer Flipboard, but either are solid options. They both have apps, if that matters to you. It just comes down to personal preference.
I prefer Feedly because I can sort my content by groups and I can search for specific news sources if I have something specific in mind (but they have recommendations, too).
If you're curating content, you can follow certain industries, news sources, or topics, allowing for you to easily share relevant content to your audience. Especially since we all know that you can't just talk about yourself all the time on social media.
2. (Mostly) Free Marketing Tool: Canva
You've probably heard of this unicorn company from Australia. Canva has risen in popularity for marketers because it's an easy (and free) way to create graphics.
It's not on the level of Photoshop by any stretch of the imagination; however, it's perfect for simple social, blog, or other graphics. You can use one of their pre-built designs and templates, or create your own, including custom dimensions. I especially appreciate that you can upload images that you can use.
So, as a promotional products distributor, you can upload key products you want to promote and turn it into an engaging graphic.
Although I use the free version, there are paid features many like to take advantage of - some graphics, elements, layouts, and other tools (like the resize tool) require payment. It depends on how much you use the tool if you want to pay for anything.
3. Free Marketing Tool: TinyPNG
We work in a field filled with PNGs and JPEGs that can quickly turn into huge file sizes.
I can't even begin on how many images I've gotten that are too big to even put into an email or that destroy a website's load time.
That's when I discovered this free beauty – TinyPNG. All you do is drop in your PNG or JPEG and it compresses your image. It shows you how large your file started off as and how much they compressed it, with an easy download button right next to the results.
Now, you can only do 5MB or 20 images at a time, but I didn't have any issues with that. If you do, then I guess you can pay for their professional version, but I don't see a point since they were typically deep in my list as soon as I hit the first download button.
4. (Mostly) Free Marketing Tool: Remove BG
If you're wanting to knock out backgrounds without being a Photoshop ninja, then this might be the tool of your dreams. You upload an image and just click a button – the RemoveBG software does the rest.
I would not suggest doing this for complex photos, the system is not perfect, but it's a solid tool for simple background removals.
It's not completely free, especially if you're using it often for commercial reasons, but it's reasonable if this a service you need often.
5. Free Marketing Tool: Water Marquee
Want to protect your photos? Then a watermark might be the solution. Water Marquee is a website where you can:
Add text watermarks

Add logo watermarks

Choose a watermark template

Adjust your watermark coloring
This is not a robust program where you can do complicated finagling, but it's easy enough to just add your watermark and download. It's almost ridiculously easy.
It's free unless you want to pay a one-time fee for some of their premium and unlimited features. As someone who is just adding in watermarks to protect some photos, I do not need any of the robust features, but if you see the value in it, go for it.
Now, they do not have an app for this. So, if you're wanting to pay for an app, the iWatermark+ for the IOS is a solid choice. However, unlike Water Marquee, they are about paying for the service upfront.
Both are good options if you want to start watermarking your images.
6. (Mostly) Free Marketing Tool: Headliner
Headliner is a free tool to create social media videos. As they state in their "Get Started Guide," you can create social media videos from your existing audio, video, text, or other content.
Headliner is best for promoting podcasts, radio shows, and other already established (and plentiful) content. They do provide some images, music, and so on, but, of course, some options you may have to pay for.
A nice feature about Headliner is that you can choose the size of the video based on the platform you'll be uploading to, such as YouTube, Facebook, or Instagram Stories. Also, they have a transcribing tool.
7. (Mostly) Free Marketing Tool: Lumen5
If you're looking to make a video via a blog, or other written content, then you need to check out Lumen5.
You can provide the link to a current blog, grab the content you want from your blog, add in images and music, and then you have a video!
Of course, some images, music, and other elements may have a price tag, but like Canva, I stick to the free options.
8. (Mostly) Free Marketing Tool: Bitly
I've mentioned Bitly before in my campaign tracking blog discussing UTM codes.
Link tracking is great when you want to be able to track how many link clicks this particular link has gotten.
For example, you can create multiple Bitly links for the same piece of content, using a Bitly link for each place you shared content, so you can track where you are getting the most traction.
Bitly is free unless you use it heavily and/or want a vanity link. By this I mean you want the compressed link to have your brand name in it rather than Bitly's name.
I use Bitly sparingly since my social media scheduler has tracking links already - I employ Bitly for mostly campaigns. But it depends on what you want to use it for, whether you want to invest some dollars.
9. (Mostly) Free Marketing Tool: Buffer
Buffer and HootSuite are two of the most popular (mostly) free social scheduling tools.
I'll discuss Buffer first, then will talk about HootSuite. And before you ask which one is better, I will go ahead and state that it's based on preference and what tools/needs you have.
Buffer is free up to 3 social accounts. You can choose between Twitter, Facebook, LinkedIn, or Instagram, with Pinterest as a paid option. You can also only schedule 10 posts at a time on the free account (I know, that was not a change I liked as well). However, Buffer still is known for their Pablo image creator, being able to upload GIFs and video, having a decent reporting system (if you pay for that), and other nice features.
10. (Mostly) Free Marketing Tool: HootSuite
Like Buffer, HootSuite is a social scheduling tool. Both have apps and are easy to use.
HootSuite, like Buffer, only allows for 3 social profiles to be hooked up for the free version.
I do like that you can create a "personalized" page for each social channel, allowing you to monitor what you have scheduled, your timeline, messages, mentions, and other streams.
HootSuite's platforms include Facebook, Instagram, YouTube, LinkedIn, Twitter, and Pinterest. Though beyond Facebook, Twitter, LinkedIn, and Instagram (again, you can only have 3) will cost you.
And you are allowed up to 30 free scheduled messages at a time under a free account.
HootSuite does not have the editing tool like Buffer, but you can share videos on HootSuite like Buffer.
Both social scheduling sites have an analytics package, but you have to upgrade to get that and other options.
11. (Mostly) Free Marketing Tool: Yoast SEO
Alright, this is one does have a free version, but I highly recommend paying for the Premium version. It's a yearly fee.
Yoast SEO is the number one WordPress SEO plugin for good reason. Meaning it's a good app to help your website's SEO (Search Engine Optimization).
If you have a WordPress site, then this is a plugin to invest in. Especially if you have a blog on your website.
You get keyword optimization, readability checks, focus keyword scoring, a redirect manager, and much more.
It has an easy to understand system that looks like a traffic light – red, yellow, and green. Of course, you want a green light and Yoast SEO provides suggestions on how to get there.
12. (Mostly) Free Marketing Tool: Zoom
I know, there are plenty of video conferencing tools out there and if you have one you prefer – great. If not, this is one I like that's mostly free.
At least, Zoom is free if you use it for personal (one to one) meetings and only go up to 30-40 minutes. After that, you pay per month.
But my favorite feature was the desktop and application sharing feature. I would regularly share my screen as I walk clients through projects and proposals.
13. Free Marketing Tool: Email Subject Grader Tool
Email is still a potent marketing tool; however, since everyone gets so many emails in a day, your email subject line must be on point.
That's where tools like the Net Atlantic Email Subject Line Grader comes in.
Type in your email subject line and hit go.
The results are instant (and don't require an email input). They give you a score out of 100, then explain and break down what is advised/ideal based on research. It's not perfect, but it certainly helps craft your email subject line – for free!
14. Free Marketing Tool: Bruce Fox Content
If you're looking for content to fill your social media channels, besides creating graphics via Canva and grabbing articles from Feedly, do not forget your suppliers. Suppliers, like us at Bruce Fox, have blogs, social media, custom graphics, and other original content that is free game for distributors. We want to help you sell, so we are constantly creating content for you to use.
The most popular locations/resources people are grabbing content from are:
We post behind the scenes/ "in the shop" videos, professional graphics of our work, statistics, relevant articles, and other content that can assist you or your clients.
If you are looking for something specific, please reach out to us and we'll be happy to help.
Each of these marketing tools I have used in various capacities and have found them to be a huge help. Good luck in your self-promotion marketing venture and be sure to check out places like Hubspot, the Content Marketing Institute, and Social Media Examiner for some great in-depth articles and how to's.
Happy marketing!
---

Kristina Hublar is your friendly neighborhood Marketing Specialist at Bruce Fox, Inc., which means she is the person behind the keyboard for the social media, emails, website, and other marketing efforts. In her spare time, you'll find her plotting her next road trip, bobbing along to music while crafting, spending time with loved ones, or with her nose in a book.