Estimated Read Time: 5.5 Minutes
---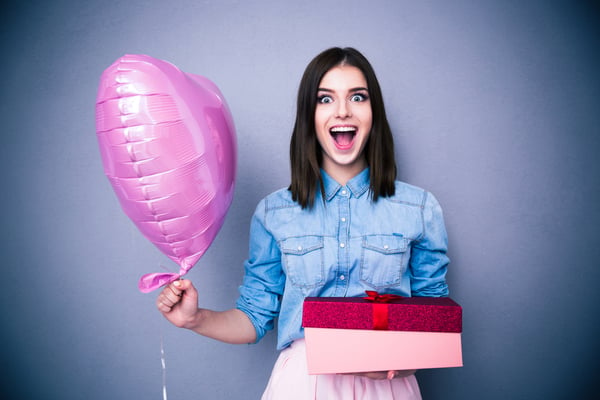 What does strategy mean to you?
Is it getting a call asking for you to provide promo ideas for an event and you send over your favorite products for them to review?
Is it discussing with your clients their various options based on the target audience?
Is it consistently sitting down with your clients and they ask for your advice on upcoming events, campaigns, and awards programs?
Strategy means a variety of things to promo professionals, but which one are you?
How many times have you sat down and gotten to know the who, what, when, where, and why of your client's project?
When was the last time you were strategic about your promotional product or awards program recommendations?
The Importance of Being Strategic
According to many professionals, they want to be strategic but don't know how to be with promotional products or their campaigns. Some will even admit that they don't know how to track results (that's why we wrote this article to help).
Despite the lack of results tracking, many say that they know and understand the importance of it. Promotional products is a form of advertising and marketing, right? So, strategy is the name of the game we live in.
Thus, eventually; if not already, your clients are going to start asking about ROI and other typical results-oriented data. Will you be ready to provide it? And will you know what data actually matters to them?
Be Strategic with Recognition
Recognition is no different.
Recognition must be strategic – it is too important to leave to chance or to just choose the cheap and easy route. Furthermore, the higher powers will always want to see if the investment is worth it. It's about results.
And I'll let you in on a little secret – the point of recognition is to increase a wanted action.
That may be to engage, recognize, and inspire employees. That could also mean to increase the number of patents filed, grow the number of clients signed, diminish the scrap count, or enhance customer service and retention. There are countless options.
But what does that mean and how do you be strategic?
How to Be Strategic with Recognition
It means that if you know the action that the company wants to increase (sales, attendance, etc.), then you have data that you can track!
You just have to work with your client to set up a plan to track and analyze the quantifiable data.
That way, they can see the return on investment. You don't have to guess and worry; the hard numbers are right there. All you have to do is ask.
Once you know how to track the numbers to make it worth the time, money, and effort for your clients, then you have to be strategic about the recognition.
For the recognition program to be effective, it has to fulfill these 10 requirements:
Value - The award should portray intrinsic quality AND an extrinsic, emotional and perceived value beyond the material "stuff."
Aesthetic - Visually interesting for proud showcasing.
Meaningful - Based on clear, uniform, and well communicated performance.
Symbolic- Clear incorporation of the brand/culture and an equal message that resonates with the recipient's individual achievement.
Exclusive- "Your Idea Here," not "Your Logo Here."
Incentive– To inspire peers to want to perform to the recipient's level of success, as well as the recipient to want to continue the actions for success.
Timely - Connected to the measured performance.
Accurate- Correct item, recipient name, and destination...Stew not Stewart; Jeff not Jeffrey.
Convenient- Lots of variable data means an effortless program administration is essential.
Personal- It speaks to the individual achievers, through their name, title, location, or other factors.
You wouldn't want to give an Omaha Steak gift card to a Vegan. Nor would you want to give a gift that comes off as cheap and easy instead of memorable, thoughtful, and inspiring.
That's why you have to ask questions and work with your clients to see what best suits their company culture (and brand), budget, timeline, and especially the target group to be recognized.
Delving into the target recipients will allow you to understand them and craft a more appropriate recognition program for them and the company. And we all know a targeted and relevant program is going to be significantly more successful.
How to Be Strategic with Recognition Programs
So, let's recap, shall we?
When being strategic you have to do three things.
Ask questions. Ask what the goals are for the program. Ask about the brand and company culture. Ask about the target recipients. Ask how the recognition will be distributed. Ask, ask, ask – that's the only way you'll ever be able to be strategic.

Once you understand the goals and other factors, decide on the trackable metrics and set a system in place. Work with your clients to find data that can help hold everyone accountable. However, be sure to set realistic expectations.

Be strategic about the recognition award and the program itself. You need to be sure that you're picking the right present. If an award or gift comes off as cheap, easy, and not personal at all, the recognition program will backfire. Thus, be smart about the recognition program (and be wary of trophy value – it's not what you think).
Being strategic is not quite as difficult or nebulous as people think. If you take these 3 steps, you're on the right path to being strategic with recognition programs and gifts.
Want to learn more? Check out our blog or get inspired by our custom portfolio.
---

Kristina Hublar is your friendly neighborhood Marketing Specialist at Bruce Fox, Inc., which means she is the person behind the keyboard for the social media, emails, website, and other marketing efforts. In her spare time, you'll find her plotting her next road trip, bobbing along to music while crafting, spending time with loved ones, or with her nose in a book.