Estimated Read Time: 14 minutes
---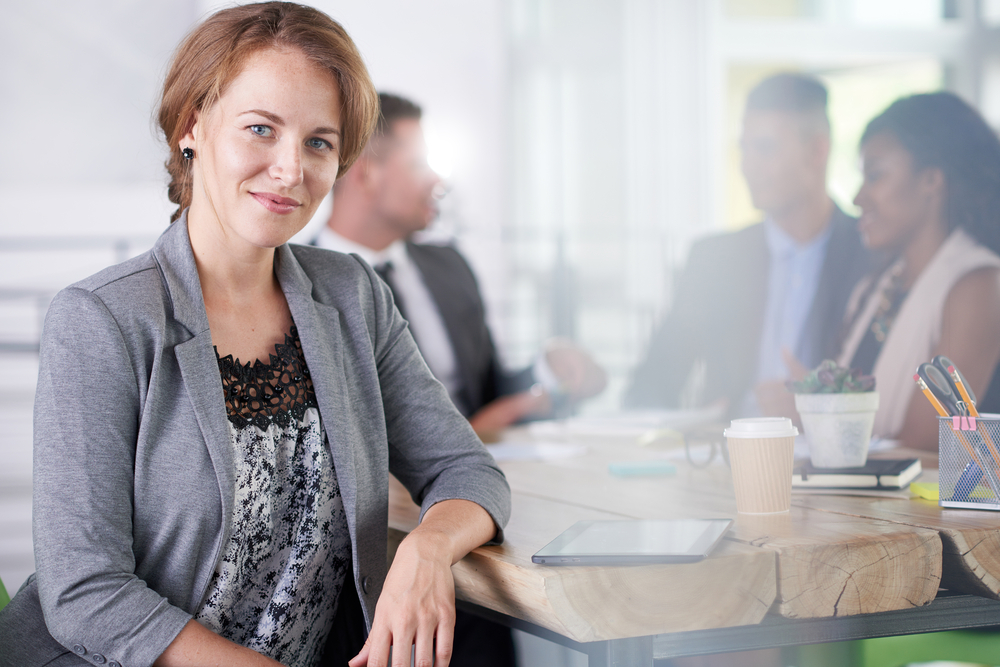 Relationships are the lifeblood of this industry. With the age of Amazon on our doorstep, you have to define your value to customers (which has to be more than price, especially with the tariffs).
For some, it's about approaching their clients and the relationship like a consultant or agency; which is wise in this ever-changing industry.
Despite so many concurring that we need to build relationships beyond price, many don't know how to do so.
That's why I've written this blog about building relationships. Now, since I'm in the custom awards & displayable recognition segment, much of what I say will apply to that. However, you can easily glean plenty of info from this blog.
Gaining Trust with New Prospects
Trust, there is that word again.
Trust is vital when working with new prospects (learn more about prospecting here), but do you know what questions to ask?
First, you need to understand three things. Since you are here to build a relationship …
You cannot start immediately selling. This isn't McPromoland.
You need to take the time to do your due diligence before your first call or meeting– research them. This article has been featured in the industry a few times due to its great message, including how to prepare before a sales call.
You need to define your value beyond price. Show that you can provide insights, ideas, unique products, and so on. One way to do that is to ask smart questions that delve into the real problems/pain-points. It's about learning what your client actually needs, then finding the best solution for them.
Ask the Right Questions
So, let's say your client already has shown one of these 11 signs that they're looking for a custom award.
Here are 20 questions we created as a sales tool for distributors, walking you through what to ask to dig deeper and discover the best solution for your customer.
What is the name of your "Honor Club"? Or other name of the project, such as President's Circle, Founder's Award, and so on.
What objectives does your recognition program serve within your organization? Identify what's important within their business.
What behaviors and accomplishments is your recognition program directed to support? Discover how recipients are contributing on a daily basis.
How are you measuring these achievements? Determine if there is a process and accountability involved. (Get some ROI measurement ideas here.)
What are the demographics of the recipients? Get a feel for the type of people involved so you can focus solutions on what would appeal to them.
Are the awards presented in-person at a single site/outing/event, or will they be presented individually in the field? Understand the degree of visibility and begin to identify the shipment logistics.
Is there a theme related to the Honor Club? Are there logos/graphics specific to this theme? A theme is an important design element.
Can you describe where/how the typical recipient works? Provides insight into the lives and livelihoods of the recipients. Also helps determine the right kind of product given the physical display space they might have available.
What kinds of things have you done in the past to recognize your achievers? Establish if this is a new venture, or something they have done before. Condition the response to the level of experience.
What worked/didn't work with past solutions? Uncover pain-points.
How would you describe your company's culture? Aim the solutions at the client's unique qualities and market differentiators.
What are your company's primary mission statement/core value statements? Engage in discussion about their business. Demonstrate that their objectives are the priority.
What is the history of the company? Product and design cues might be taken from their timeline. Give your client the chance to talk about their business.
What do you hope to accomplish personally/professionally with this Honor Club? Make it personal to the client.
Who is involved in the decision-making process? Identify the players.
What is the timing involved throughout the proposal and approval process? Identify the process involved.
What is the single-most important objective to you? Make sure you gear your responses to what is near and dear to the client as an individual.
What do you anticipate to be the greatest challenges in getting this project done? See what the pinch-points will be and steer clear of them or plan for them accordingly.
Are you engaged with other potential providers? Assess and measure your competition.
Where does this project fit in to the projects you have on your plate? Assess the urgency involved.
Alright, that's a lot of questions. But as you can tell, these questions develop as the conversation progresses, which is typical for sales.
However, what's one question that no one else is asking? What is one question that you should ask no matter what?
The All Powerful Question – Why?
Let's start with a hypothetical conversation (that isn't too far off from some conversations some of our distributor partners have had) from a previous blog.
Client: Hi, I am interested in finding some shirts.
Distributor: Great! I can help you with that - no problem. Why do you need them?
Client: We are celebrating our 50th Anniversary for the company.
Distributor: Congratulations! What are you planning on doing?
Client: We are putting on a big celebration for our employees, major partners, clients, and so on.
Distributor: What a wonderful way to celebrate! What are you planning to do?
Client: Actually, we will be putting on a festival street fair-style event during the day. We're going to hand out shirts and stuff to our employees. Then later that night, we will invite our exec team, top clients, and partners to a more formal dinner and event.
Distributor: That sounds like fun, but why a street festival?
Client: That's how our business started. Our founder started selling XYZ product at fairs.
Distributor: I love the historic tie-in! I have some thoughts and ideas for the festival and the banquet after. Would you like to hear them?
Client: I'd love some ideas. There's so much to do and I need some help.
Alright, that might not be exactly how a conversation will flow, but the point is that due to asking why the distributor got more information to assist with the project and opened up an opportunity to offer more products.
Here, the distributor can offer creative ideas for the festival event, from shirts to cups and everything in between, for prizes at the booths and swag bags. The distributor can also offer ideas for commemoratives or awards for the partners, clients, and executive team that will fit the theme but are still high-quality.
Questions get to know the important why. In order to better serve your clients or prospects, it's good to ask the usual: price, timeline, what are they looking for, and so on. But at the end of the day, if you ask why for all of those typical questions, you will delve even deeper and often make an extra sale or two. At the very least, be able to provide expert advice.
And did you see how the conversation leads to more understanding, trust, and opportunities? If the distributor just asked about the shirts and didn't ask why the client wants the shirts, then the distributor would have lost out on a lot! Worse, the client might have gone to someone else for those items.
The order grew at least 5 times what the original order was going to be. And to the client, the distributor was helpful, knowledgeable, creative, and took the time to understand their needs while providing insightful and valuable solutions.
That is added value and building a true relationship.
Don't Be Another Order-Taker
I've been on the client-side of the table. In a previous life, I was a Marketing Director for a local company who would purchase promotional products, from tablecloths and signage to hand-outs for our events and so much more.
So, please believe me when I say that when you come into the room with a bag full of products and just jump into your spiel on how you can solve all my problems without actually understanding what my problems actually are, then that's a major turn-off. If you can't listen to me, then how can this be a partnership?
Take time to listen to me, the customer.
Learn about my company, my pain-points, my goals, and where you can come alongside me to help.
That's why I wrote these 3 blogs:
In these, I was trying to convey the importance of having a conversation. Please ask questions, get to know me (the customer), and come as a consultant, not another fly-by-night salesperson. Otherwise you'll become another McPromo peddler in the industry that will end up just competing with behemoths that are already eating away at the industry.
No, by being smart and taking on the role of a consultant (or agency), you'll find yourself in a unique position. Once you establish yourself as an expert, you can deepen your partnership. Just ask more questions, regularly check-in, follow-up, show your proven results, delight them, and grow your existing business.
This is an industry of relationships, but you have to take time to actually build them first.
Get more resources and insights via our blog, distributor tools we've created, and by following us on social.
How do you build relationships with your clients? Tell us in the comments!
---

Kristina Hublar is your friendly neighborhood Marketing Specialist at Bruce Fox, Inc., which means she is the person behind the keyboard for the social media, emails, the website, and other marketing efforts. In her spare time, you'll find her bobbing along to music while crafting, spending time with loved ones, or with her nose in a book.