Estimated Read Time: 6 Minutes
---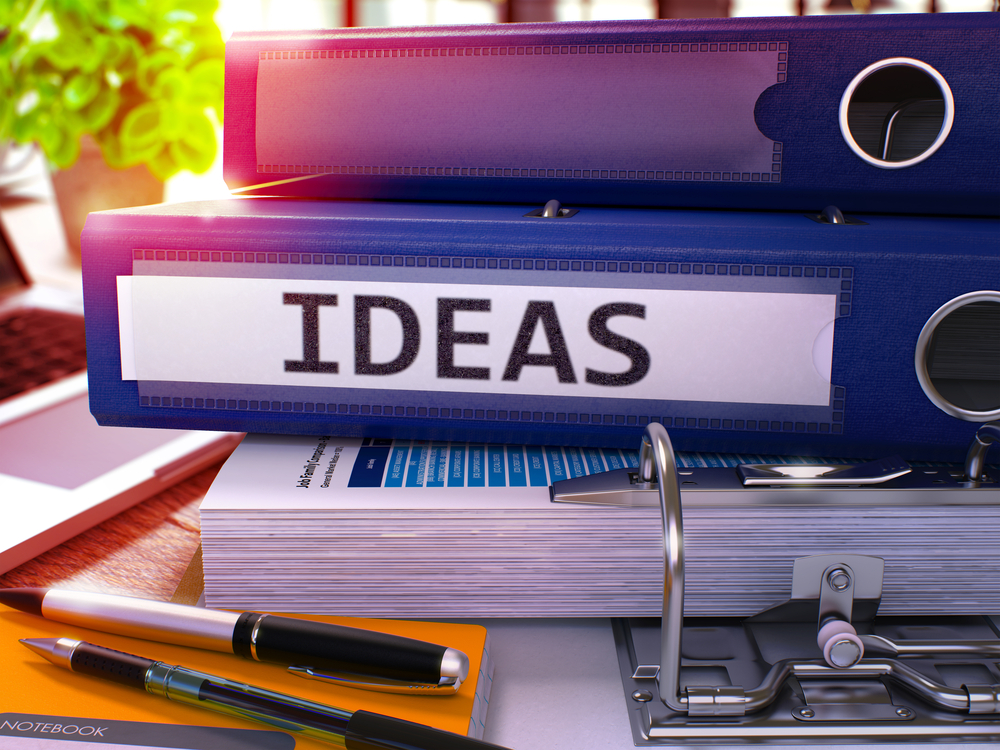 Every business event requires planning – from the laid-back lunch meeting to the opulent corporate awards ceremony.
Quick turn-around events usually require minimal planning: just book the meeting space, order lunch, invite attendees, and ensure the room is stocked and ready.
However, once you launch from those minor events or meetings, more intricate and detailed planning is required. So for those events that take more planning, you create a checklist on what you need – venue, catering, décor, and countless other items.
However, where are the awards on that list? Near the bottom, right?
Unfortunately, that's pretty typical. But let me ask you this – what is the event for? If you have awards, then that's likely the focus of the night.
So why would you want to leave the awards until the last minute, meaning that you will have a rush job and stuck with whatever you can get? Or worse.
That's a nightmare for any event planner.
Thus, here are some tips to help avoid disaster and create an experience that will leave everyone delighted.
Plan Early for Your Event
When you are creating your Gantt chart, timeline, and to-do list, you must give yourself more time.
Time?
Yes, as we discussed earlier, awards are typically left to the last-minute.
Instead, once you know the theme, location, and other vital elements, go ahead and get started.
If you do that, you're less likely to deal with a rush job and the high prices and limited selection that goes with it.
You want a show-stopper of an award because it's the focus of the night. Make your recipients and attendees go "wow" not "oh, ok."
Picking item "Z" from Acme catalog is uninspired and uninspiring. But thoughtfulness requires thought. So slow down, take into account what's in the hearts and minds of your recipients, and give yourself plenty of time to design and order your awards.
Consider reaching out months ahead of time, not days. That way you can have a unique, custom piece that will wow the crowd without the worry if it'll show up in time for your event.
Customize to Your Theme
Awards can be more than the typical shapes, sizes, and colors that you see in a catalog.
Awards can match or reflect your event theme or a specific element.
Awards can delve into and represent the DNA of a brand.
How?
Custom.
Working with an agency-style, design and build awards company provides an opportunity to create a unique piece to fit your wants and needs. Whether that's designing around a theme, specific product, the brand, or anything else – we can do it.
Custom means 100% custom to you.
And that means your award is sure to delight and surprise your recipients and attendees. Which is the goal, right? Especially if it's sure to be proudly displayed all year long, inciting people to talk about the last awards event and look forward to the next one.

Show Off
The beauty of custom is that it's a custom piece to you. So an excellent and popular way to convey what you do as an organization is to show them what you do.
Send us the stuff you make, or the stuff you make it from, or the stuff you need to make the stuff you make. We can incorporate your product or elements of your product in the awards we make for you.
We've used shredded currency for a financial services company. We've used seeds for a farm supply company. We've used copper wire for an industrial cable manufacturer. Let's show off your widget and make it a focal element to your symbolic award.
Use a Stunt Double
Is your event off-site or at an exotic location? Don't worry, we understand those unique challenges, too.
There are two way to handle this.
1. Design an award that can easily travel. If you decide on this, be sure to tell your Relationship Manager so it can be designed with this in mind.
2. Use a stunt double.
A stunt double? Yes, as Dave put all so eloquently in his blog 21 Insider Tips:
So you have planned a gala event, at which you plan to present the awards you have done. Everything is going along swimmingly, and things are wrapping up. A thoroughly-planned and successful event. You should be proud. And relieved.

Except there's a problem. And it's snowballing.

The recipients don't want to tote their awards with them. They want you to ship them to them. Maybe some recipients have traveled long distances—or even all of them if you are having your event ceremony offsite. Perhaps you've even brought your award recipients to a foreign resort. But the awards are not conducive to being packed in checked bags or carried onto an airplane.

Here's a solution we know can help, and it's something we discuss before you find yourself in this pickle:

Use a single stand-in award for presentation and have the individual awards drop-shipped simultaneously. In doing so, you will:

Keep your requisite photo op intact.

Alleviate the need to repack and find a way to ship stuff.

Eliminate any burden to your recipients to have to haul their awards themselves.
As you can see, a stunt double can be the perfect solution to deal with problems before they even happen.
Effective Recognition Is Personal: Remember the Team Members
You might be handing out one big award. Congratulations to the winning team! But what about the satellite offices and individuals who are contributing members of that team?
Performance objectives set forth within team environments are great motivators and bind people together. But effective recognition is personal, so consider the use of duplicate awards or miniature renditions for each person involved.
Furthermore, if you decide to create awards for the team members or various departments/offices/franchises, then be aware that you need to make sure that the names are correct. Whether that's a location or a person.
Around 30% of people go by a nickname, so you have to check if it's Robert, Rob, Bob, Bobby, or something else.
Give a Little Extra
Want to give it that extra "oomph?"
Then consider a custom gift box, a letter from their boss or the head honcho, or a romance card.
Those thoughtful and personal extras are what take it over the top – and people appreciate it.
Your event can be what attendees look forward to every year and the awards can be something people proudly show off and discuss on a regular basis. But for that to happen, you must put awards early in your to-do list.
If you do that, the possibilities are endless.
Happy event planning!
---
Kristina Hublar is your friendly neighborhood Marketing Specialist at Bruce Fox, Inc., which means she is the person behind the keyboard for the social media, emails, website, and other marketing efforts. In her spare time, you'll find her plotting her next road trip, bobbing along to music while crafting, or spending time with loved ones.