Estimated Read Time: 3.5 Minutes
---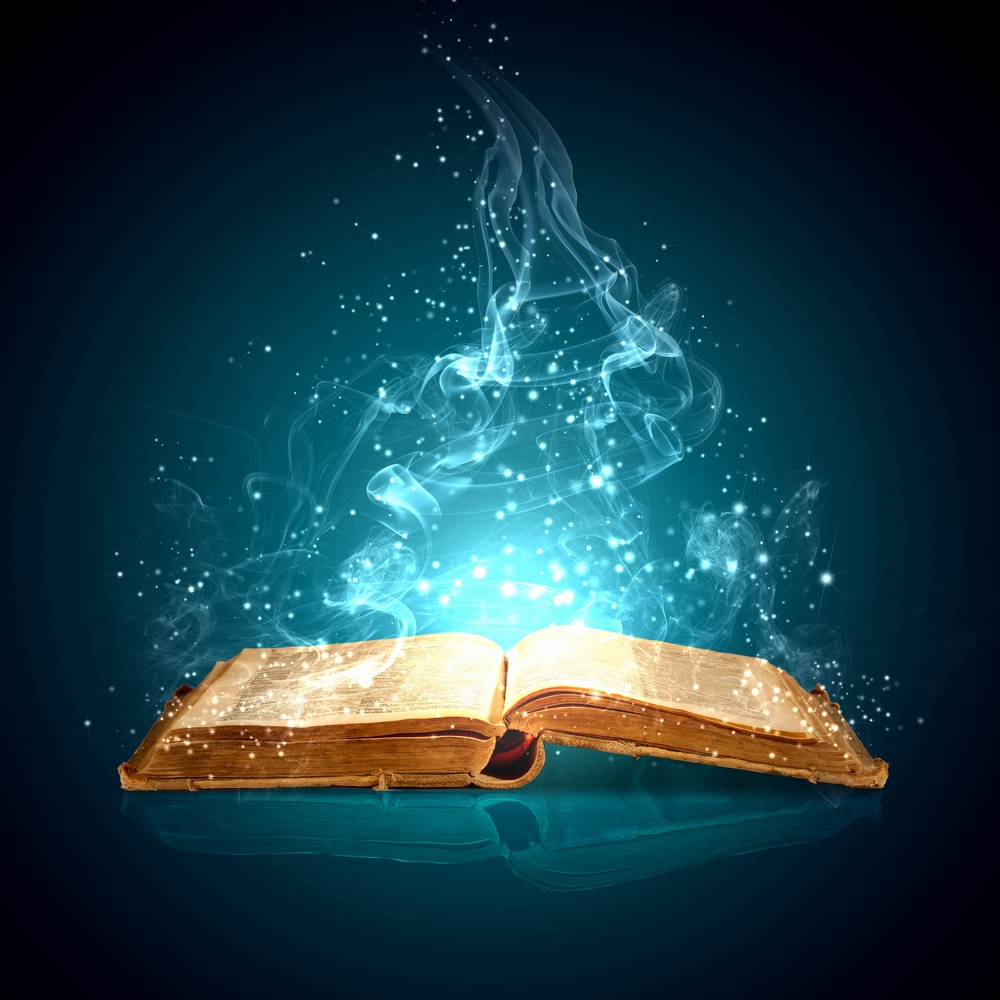 Storytelling might have changed through the years, but it certainly is not dead. Every person, brand, and product has a story behind it. Whether it's about a group of people starting a company in a garage and growing into a multi-billion dollar company or if it's an artist inspired by the world around him with an entrepreneurial spirit; every brand has a story to tell.
We're In the Storytelling Business
We have been in the business of storytelling for 80 years, but not in the traditional sense. We listen to your stories and bring them to life in a dimensional form that fits your needs.
You tell us your story about an employee who made a record-breaking sale, about the founder who wants to empower employees with the brand's spirit and values, or about the team that worked three years on a project which has finally come to a fantastic fruition. Each of these stories are worthy of telling and embodying in a unique way.
So we're going to tell you three stories. Each brand's story was told in a unique way that represented them while meeting the requirements for effective recognition.
A Company-Changing Mission: McAffee TNT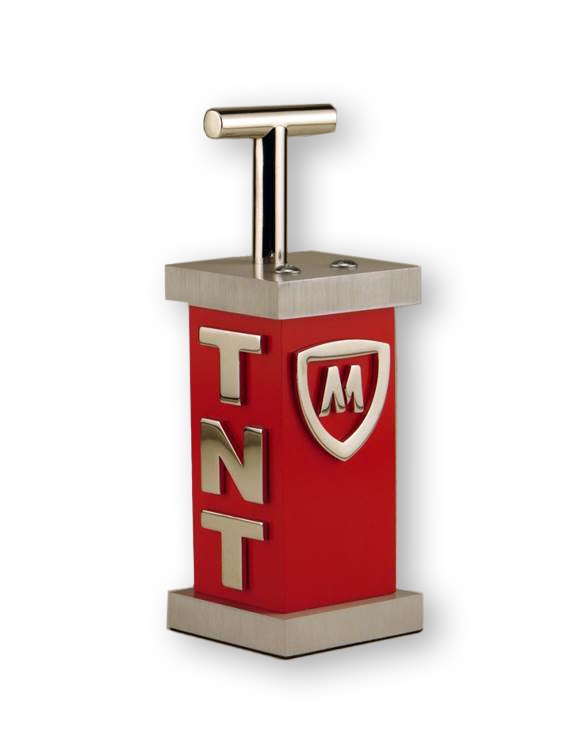 "Today, Not Tomorrow" – that was the theme for this year's mission. They wanted to blow up previous notions and shake the foundation.
Their program's objective was to start jumping on problems and creating solutions today, not tomorrow.
After listening to their goals and mission, we designed an embodiment of their "right now" and powerful nature - the will to change things today.
They loved our concept of utilizing the acronym for the "Today, Not Tomorrow" mission into TNT and taking that explosive notion in a playful but powerful way.
We designed the custom award from scratch and manufactured them in our in-house, US facility; then shipped them out for the presentation ceremony. The "TNT" awards were the star of the show and created quite a bit of buzz about their new mission and goals for the company.
Catering to Employees: Marriott Hotel Resorts & Suites Culinary Excellence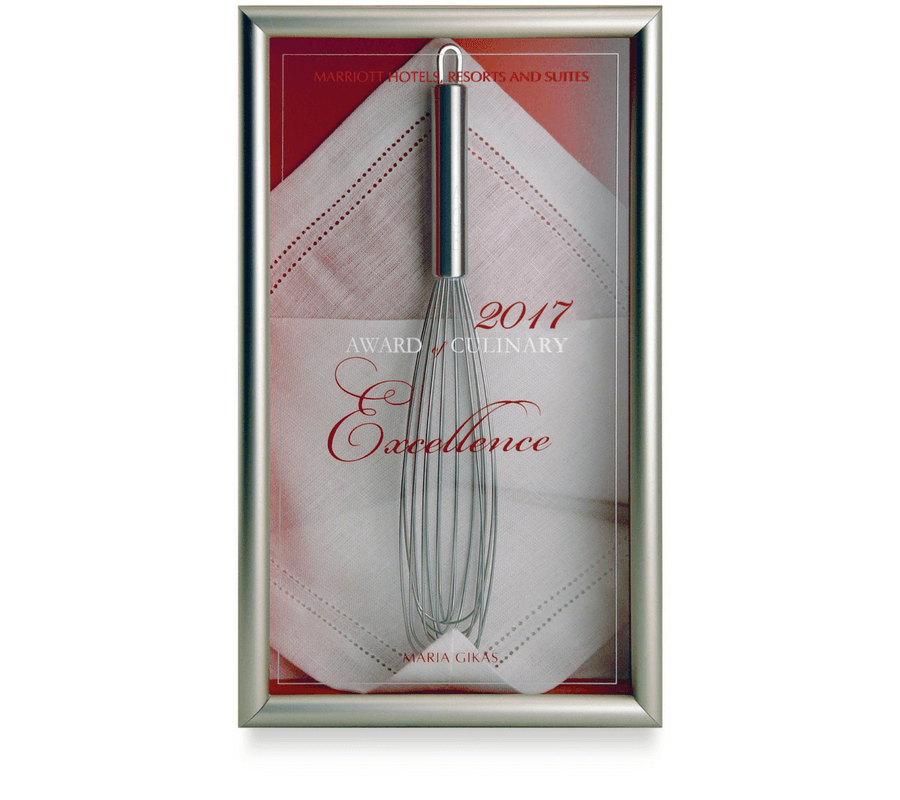 When it came to rewarding employees, Marriott wanted to make it personal. They understood that their employees and their tools are what make the experience special and unique for their guests.
That is why Marriott loved our idea to incorporate their napkins and whisks into the awards. Common objects that these culinary professionals dealt with on a daily basis. The Award of Culinary Excellence exemplified that the detail and special touches that Marriott does for their employees are just as important as those they do for their customers.
Marriott sent us the napkins and whisks, which we stored. We designed and created each award and drop shipped to the recipients' managers to be given to the awardees, creating a personal and unique experience for the award-winners.
Symbolic and Meaningful Recognition: Eaton Corporation Supplier Quality Excellence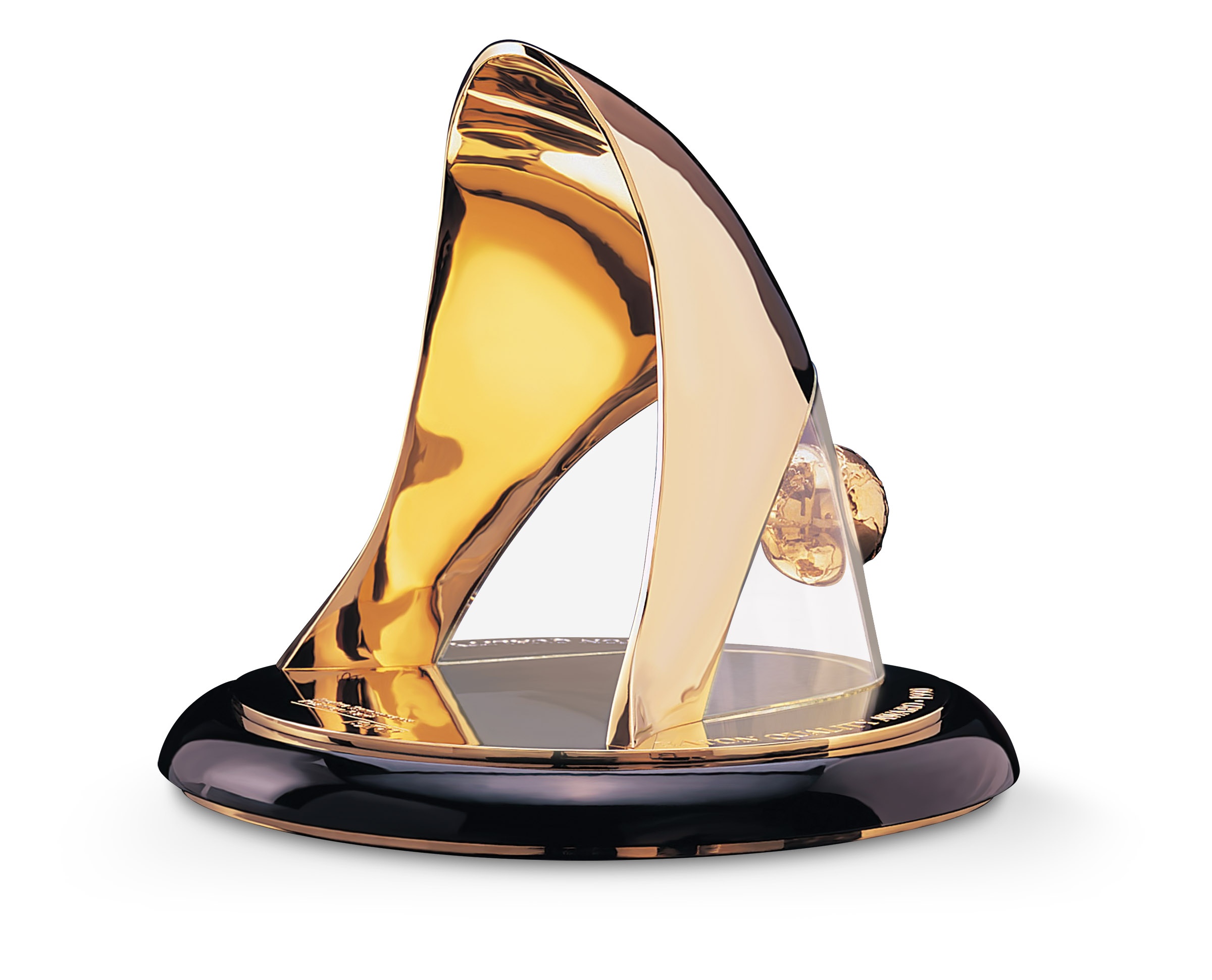 Not only do employees deserve recognition, but suppliers do as well. They are your partners and keep your company on track with the supplies you need.
That's why Eaton Corporation wanted to bring their suburb suppliers into the spotlight, showing their appreciation and highlighting their partnership.
However, they wanted a unique award. Something that's beautiful but not too literal and specific to one supplier. At the same time, it has to be meaningful, not just a glob of glass.
We sketched out a concept; they loved it – a three-dimensional interpretation of the quality continuum curve.
It means excellence and high-quality while still being beautiful, meaningful, and unique.
We created this piece out of bronze and glass, creating the quality and weight of excellence for presentation.
Tell Us Your Story
Do you know what to listen for to tap into a brand's or product's DNA to be able to tell their story?
We do. We listen to the needs, wants, and stories then create a piece that not only fits the needs of the program or event, but we also tap into the brand. Every piece represents the branding, tone, and symbolic nature of the company and occasion. It's about tapping into that DNA and distilling it into a dimensional piece with an impact – that "wow factor" that everyone looks for in custom awards.
Want your story told? Get inspired by other stories we've told in our portfolio or reach out to start a conversation.
---

Kristina Hublar (formerly Mobley) is your friendly neighborhood Marketing Specialist at Bruce Fox, Inc. She's the person you'll be talking to if you need branded or unbranded marketing materials, from social content to whitepapers. Always happy to help, she's also active in the company Fun & Wellness Committee.