Estimated Read Time: 5 Minutes
---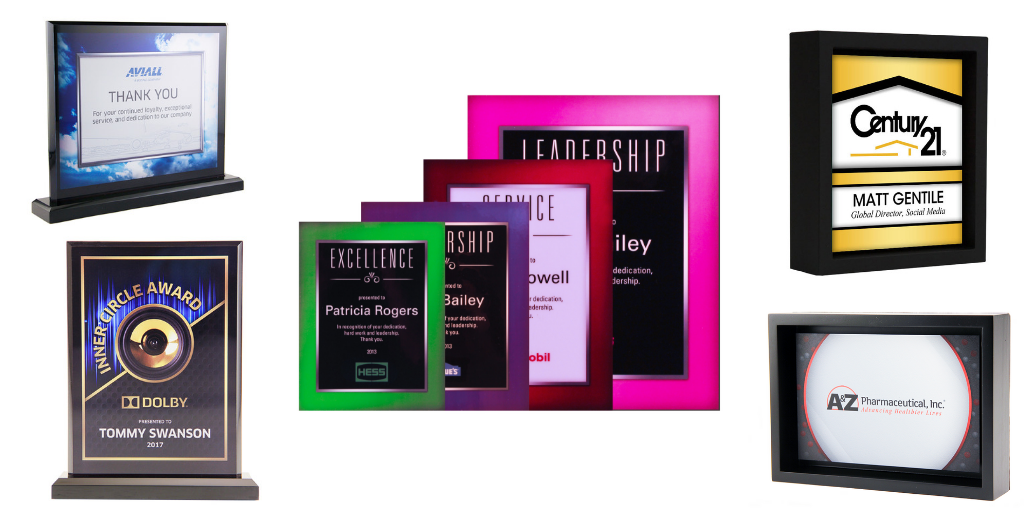 It's the holidays! So, we decided to get into the holiday spirit by celebrating it our own way (and no, I'm not talking about insights into what Bruce Fox does for the holidays) – I'm talking about giving back to our Distributor partners.
We want to end the year with specials that make you feel special (it's the holidays, we can be corny).
DYR Holiday Specials
We have three DYR specials going on until December 31, 2018.
But first, what is DYR?
DYR - our stock pieces with a splash of custom. Pick from a large catalog of products and tweak the colors, content, and basic layout for your needs.
The Benefits of a DYR piece:
Price – Since DYR is less complex and intricate because it's a stock piece with some customization, the overall price is lower than our completely custom options.
Turnaround Time – Since there aren't any prototyping and major design requirements, we can quickly design, send for approval, and produce the product. We typically have a turnaround of virtuals of only 48 hours and shipping out to you in only 10-12 days following approval.
Lower Minimums – Since these are stock, the logical amount to offset the tooling requirements are not quite as high; thus, our typical DYR minimum is only 3.
Stock – Having product options in stock for us to easily put together for your project allows for fast turnaround times, as well as lower prices. This also means a consistent product for future repeat orders.
Customization – Recipient name, logo, company, title, award name, date, and other factors are common on an award. We can work with you on what you want and how to best fit the design you've chosen. And don't worry; you can have personalization for each award, too.
Now on to the specials…
Holiday Special #1: The Box EQP Special

The Box's EQP special provides exclusive pricing; plus, we're adding free personalization and the set-up charges were waived.
The Box is perfect for spaces without walls since it doesn't consume much desktop real estate.
Use The Box as a recognition award for individual or as a countertop sign.
Self-standing desktop shadowbox in a sleek black finish.

At 1-1/2 deep, The Box will stand on its own, either horizontally or vertically, on any flat surface.

Made of wood with a white, satin silver, satin gold metal plate.

The plate is bumped up from the back of The Box to give it a dimensional, shadowed effect.
Holiday Special #2 – Splash of Color Plaques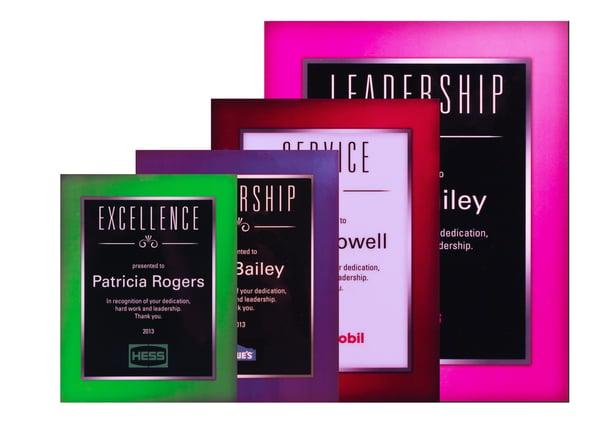 Rather than looking forward to 2019, we're looking back around 5 years, so we're rolling back prices to 2014!
Plus, we're slashing set-up charges and giving away free personalization!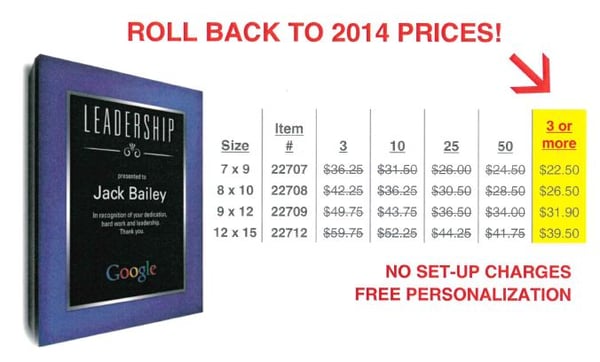 What is the Splash of Color Plaque?
High-quality, full-color printing directly on the panel surface.

Heavyweight wood panels are 5/8" thick.

Black bevel trim on the back (infinity edge) gives Splash of Color plaques a sleek finish.

For a protective, glossy finish, the face of the plaque is laminated.
Holiday Special #3 – Diamond Acrylic EQP Special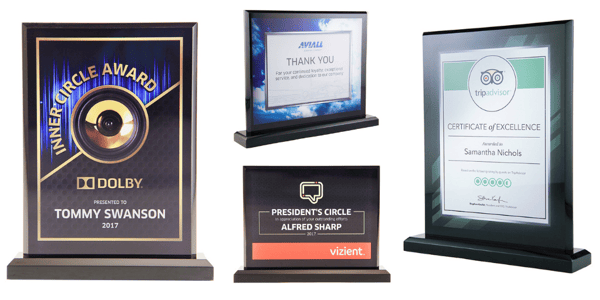 EQP + no set-up charges + free personalization = quite a holiday deal!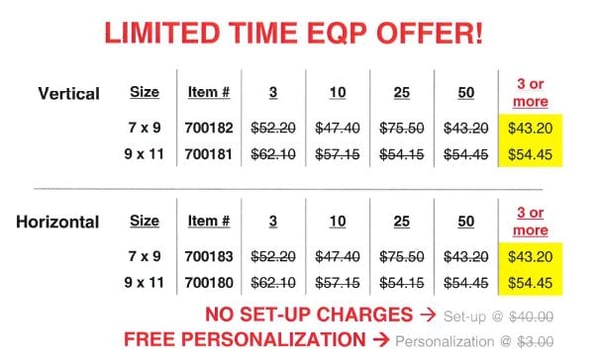 Our Diamond Acrylic can be used as recognition awards for individual achievement or as countertop signage.
Sleek, contemporary design.

High-quality full color imprint on back of clear acrylic upright and affixed to a black base.

The base is 5/8" black acrylic with beveled top edges.

Upright is ½" clear acrylic with beveled front edge.
Enjoy The Holidays & Our Specials!
Enjoy our specials until December 31, 2018. Yes, we will be closed from December 24-January 1 (we'll be back in the office January 2nd), but if you get us your submission before the 31st, we will still honor it.
Good luck this busy season & happy holidays!
---

Kristina Hublar is your friendly neighborhood Marketing Specialist at Bruce Fox, Inc., which means she is the person behind the keyboard for the social media, emails, the website, and other marketing efforts. In her spare time, you'll find her bobbing along to music while crafting, spending time with loved ones, or with her nose in a book.