Estimated Read Time: 22 Minutes
---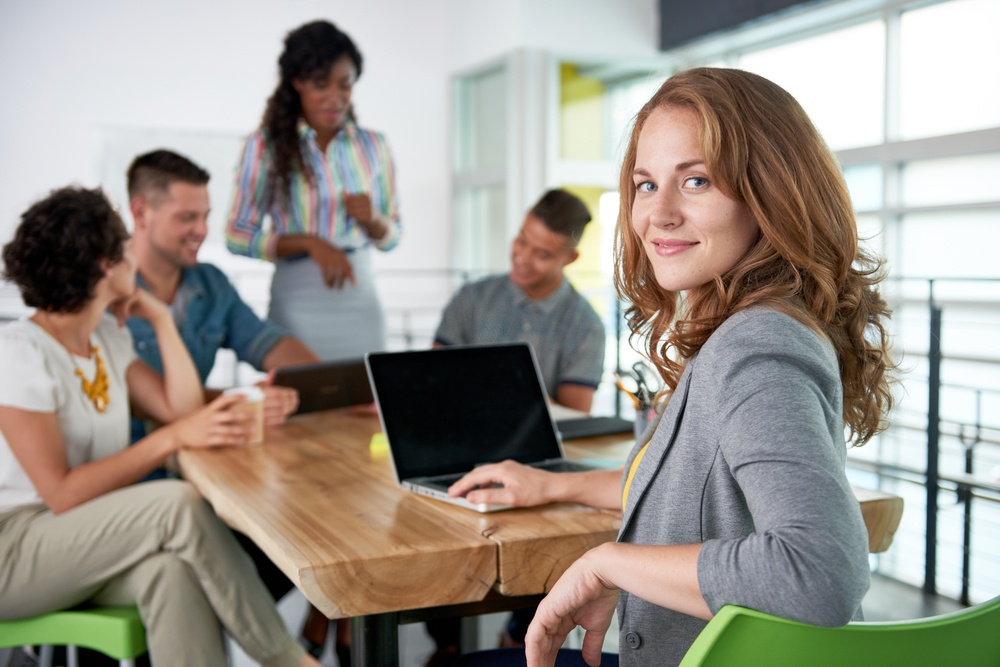 I mentioned in a recent blog that I worked at a digital marketing agency for years. It seems to have surprised some, but here I am. I made the jump from the innovative and cutting edge industry of digital agency life to the (and I hate saying it) lagging promo industry.
Ouch. I know.
I love this industry, and even though I'm new to it, I've tried jumped in pretty deep, participating in the weekly Wednesday #promochat, being a mentee in Promo Kitchen's mentorship program, and other great industry resources. The people and the high energy make it special.
Despite all the love I have for the promotional products industry, I still have to admit to myself that the change from the agency life to promotional products life was quite different.
So, I've decided to put together a list on what true agencies do that the promo industry should learn from. Although I could probably create a series over all of the differences and growth areas, I will start with this.
About Me
You don't know me. I'm new to this industry. I get it.
Due to my wide variety of job experience, I have a decent understanding of the three layers of this industry.
My first job out of college was basically an end-user for distributers; I was the marketer and sometimes sales person that represented a company and went to trade shows. I purchased things I could hand out at tradeshows, marathons, and to clients. I purchased awards and recognition. I even had to design and work with a distributor for our trade show tablecloths, signage, and other things.
Then, I worked at a digital marketing agency. I worked my way up and became the Lead Relationship Manager, which means I had a group of clients that I was in charge of. I was the go-to person for everything, from a website redesign, SEO work, rebranding, blogging, social media and PPC campaigns, and lead generation campaigns to event planning, research and analysis, PR, flyers and handouts, and much, much more. I even did some promotional product designing and ordering for clients. On a regular basis I was brought in for my expertise in other projects and for other clients. I got phone calls at all hours and I regularly worked late nights and weekends, just like distributors, you jump when someone calls. I had a team that I worked with. I even have a few certifications.
Now, I am on the supplier side of things, I'm the Marketing Specialist at Bruce Fox. Dave and I are the marketing team here and I love getting my hands dirty again. I missed it. I do everything from handouts, portfolio work, SAGE updates, and creating tools/handouts for distributors to social, blogging, SEO, website work, and anything else that includes non-product audience interactions. It's been a while since I've done some things like social since I had team members for that, so I'm glad to jump back into the interaction side of things!
As you can see, through the years, I have kind-of gone through the three layers of this industry - end-user, distributor/agency, and supplier, of course, all on the marketing and sales side.
Compared to a Marketing Agency
The agency I worked for was digital but had no issue switching over to some traditional marketing practices. Hence, I have a wide skill set that I've picked up through the years. I'm not Neil Patel or Rand Fishkin, but I can hold my own. And I love it here.
The fact that I'm getting at is that I worked at a typical digital agency, even down to the pet mascot that would regularly be seen under our standing desks – pretty stereotypical, right?
But that's my point. I know agency life and how to get a good ROI for my clients. I understand what it takes to be a tried and true marketer.
The reason I'm hitting this factor home so much is simple, I know it's insulting, but you all need a reality check. You think you're a marketer and are an agency, but the majority of you are not.
There. I said it.
You think you are an agency and have the marketing mindset but you need a reality check. You claim to be marketers but do not act like it.
A Small Dose of Reality
There were quite a few differences when I jumped the fence from traditional digital marketing to the promotional products industry. It was staggering when I got here. Websites looking like they are from the 90's, few people have heard of SEO much less of an H2 or a Meta Description, and so few people actually act like a true marketer or agency.
What is even worse is how some people proudly call themselves "Junk Retrievers" and treat their clients like a fast food restaurant – get your goods and get out.
I've even heard of Account Executives inviting clients to a show and then never showing up. They don't step up and show these clients around. The Account Executive couldn't even be found. That is unheard of at any agency, or company that I've ever worked at.
I've also seen people so terrified of other companies stealing their clients that they are scared to tell their vendors/suppliers the basic necessities – like budget and timeline for a project.
How are any of these mentalities or actions like a marketing agency?
What Agencies Actually Do
So, here's a small list that took me no time to compile, and there are plenty more where this came from. I could probably write a book, but these are a pretty good start.
Have a Conversation
When was the last time you set aside a good chunk of time and just caught up with your client? What is going on with them? What challenges are they facing? Anything coming up or currently happening?
Those are great professional questions that could develop your relationship and sales opportunities further. If you'd like more sales growth ideas, check out this blog.
But here's the thing, I worked with and talked with my clients so much, they started opening up about themselves. We became professional friends. Due to my taking the time to ask meaningful questions, readiness to solve issues, being truthful, my passion to help them grow, and helpfulness, they opened up more. I was able to upsell and grow accounts.
I had a short check-in call, a big monthly meeting, and some one-offs when needed. Simply put, regular follow ups and consistent conversations were our sweet spot. It allowed us to be top of mind for them, gave us the opportunity to be passionate storytellers and problem-solvers in a relevant timeframe, and helped our relationships develop further. Now, your business might need a different time frame, but regular conversations, consistent follow ups, and meaningful questions and discussions will make a huge difference.
Conversations are not time-wasters unless you let them be. Conversations can easily deepen relationships and grow business.
Side note: Be sure that the conversation goes two ways. You cannot dominate the discussion and expect it to go swimmingly. Clients do not appreciate being ordered about, they want to have input, they want to tell their story, and they want guidance, which is why they hired you. They want a problem-solver that listens to their problem first and understands their needs on a deep level, then will be passionate about finding a (creative) solution.
Collaboration
This is a two-part topic. One is collaborating with the manufacturers /suppliers. There were times we would have to hire or work with another company for a project, such as branded mugs that we stuffed with local coffee, an upscale drone company video, or event promotional materials. But we had a clear way of doing things that worked well for us.
Step 1: We collaborated with the client. We had a conversation, or even multiple conversations, to understand the project needs, parameters, and "wish list." We came up with a rough sketch of what we were looking for.
Step 2: We either went to our go-to vendor or would independently research and choose a vendor to work with. We then would collaborate with the vendor. They do this for a living and are the subject matter experts, so we would state what we are looking for but still be open to suggestions and creative ideas.
Often, to streamline the process, we would have joint calls with the supplier and our client. That way, questions could quickly be answered and the creative ideas could flow but be shaped to the needs and wants of my client. This was a team effort that gave the client confidence and a sense of ownership.
Furthermore, by having a hand throughout the process, it gave an understanding that Rome can't be built in one day – a turnaround time can't always be less than a week. A video went viral a while ago that hits this point all too well – do you want the project done or done right? Collaboration typically assists with stemming those dreaded objections about how long production takes.
Overall, it's best to collaborate with both for the best possible product. Often you'll end up with more creative solutions that you might have never even thought about before, which will meet all your needs and the majority, if not all, of the wants.
Do Your Research
Research should be your best friend. I would research potential (B2B) clients before ever calling on a prospect or onboarding a new client. You must know the industry, competition, and company at least a little before you walk through that door. Yes, you will learn quite a bit more, but the initial research allows you to get a firm grasp of what you are walking into and talking about. Furthermore, the knowledge allows you to ask more meaningful questions, which leads to more meaningful and helpful conversations.
See how it all leads back to meaningful conversations and the end goal of growth?
Think Before Offering a Solution
It's easy to give the simple and usual solution to a problem, but is it the right one? When a client or prospect mentions that they need employee onboarding gifts, do you immediately grab your "bag of stuff" and spout out the latest trends? Or you do ask a few questions? Find out what the goals are for this onboarding gift? What are they picturing? Do they want "upscale" and more custom pieces? Do they want practical gifts? More fun ones? What is the message they are trying to get across? What's their budget, timeline, and so on? What is a typical workday for these people? What is their work environment like?
Do you see how asking more questions can lead to more fruitful and productive ideas? After asking questions you can then collaborate with your client and have a conversation about options. You are a consultant, act like one by taking the appropriate steps to understand them, not just spouting out ideas without thought.
Do you see how taking a few minutes to pause and have real conversations can have more productive outcomes that will lead to happier clients? And what happens with happy clients? That's right, growth – for you and them.
Customer Service
When you are in sales, relationship management, customer service, or anything that ever deals with clients, then customer service should be a priority.
These are real people, with lives outside of work and a job to get done, just like you. So, always be kind, courteous, understanding, and helpful. This should be a given. Treat them like you would want to be treated.
I shouldn't have to remind you to still treat these people as clients as well. You always should wine and dine them. After they buy something from you shouldn't mean that you disappear in a wisp of smoke. You should always treat your client with respect and provide the same outstanding customer service that got them to sign on throughout the relationship. Otherwise how else are they supposed to trust you?
So, your customer service should always be outstanding, before and after an order. You want a relationship and to grow your business, right?
Now, I'm not saying that you have to answer their phone call at 3:45 in the morning and jump on it right then, but you can call them when you get in the office and address it. Be respectful, helpful, and do right by both your customer and you – throughout the whole relationship.
Relationship Management
Relationship management and customer service are similar but are not the same. The way I see it, customer service is about helping a customer and solving problems, while relationship management is nurturing, managing, and developing your relationship.
This about deepening connections to the point where customers say, "Oh yes, I know Dave. He's a friend of mine. Let me introduce you two. He will be able to help you." And since loyalty, brand advocates, and word of mouth are essential in this business, then relationship management is vital.
How did marketing agencies build relationships? You guessed it, with deep and meaningful conversations, asking questions, regularly checking in, solving problems, being honest, being reliable, and exceeding expectations.
For example, I worked on a project within my first few months of working at the agency. It was a business analysis; I researched, analyzed, and gave predictions and recommendations. After a few weeks, I presented my findings. The prospect signed on that day. My predictions later came to fruition (I said certain businesses would move into their market and become competition in certain areas and so on).
I then spearheaded a rebranding and website redesign with them. After those were finished, they signed up as an ongoing marketing client, I started working with them on a regular basis having ongoing work and side projects.
When we met every month and had our biweekly phone calls it was like talking with a friend. I would hear out their problems, goals, or needs. They trusted my recommendations and views.
They wanted to grow more with me and my company because I had repeatedly proven myself. I was at every meeting. I did my research. I managed their projects along with others and was upfront about that, but was always there to jump on their needs if needed.
Do you see what I'm saying here? It's more than customer service, relationship management is developing a relationship where they recommend you to others and that they trust you with their business, repeatedly so.
Open Communication
It doesn't matter if it's a co-worker, a client, a supplier, or a prospect, open communication should be part of your business practice and your personal professional code. It will take your further in your professional life.
If I didn't at least acknowledge an email from a client, co-worker, or supplier, then I would have gotten reprimanded, as well as felt guilty. Not only is it a respect thing, but it's also good customer service. At the agency, though not all do this, we had to at least signal that the email was received. If the question could be answered then why not address it when we could? If it takes longer, then reply saying that we had to check on it and then we'd email when it was finished.
I understand that you get hundreds of emails. I did too. However, it's a respect and communication issue if you don't at least try.
Open communication also includes being honest and open about what is going on. You are human, have a life, and will not have a 100% success rate. So, please send an email if you are running behind on a project. Call and ask questions if you don't know. Notify suppliers that you didn't get the deal due to competition. By being open and transparent, you will gain respect, appreciation for your honesty, and will develop relationships.
Finally, open communication in this industry includes being honest and open with vendors. If I wasn't upfront to my vendors about my budget and timeline from the beginning, then they would have said forget it. They would never work with us. Hence, be open and develop a partnership by being open and honest with what you have, what you are looking for, and what you can do. Vendors respect and appreciate that honesty because that allows them to do their job in a timely manner without wasting time on unknown vital factors. Wasting time and effort costs everyone in this business.
Open communication will develop partnerships and relationships with co-workers, suppliers, clients, and prospects. A little bit of honesty, transparency, and open, clear communication goes a long way.
Respect
Respect means respecting your customers, co-workers, and your vendors. Have the decency to answering emails and phone calls. Respect others enough to give the good, bad, and ugly news but still be transparent about it. Be respectful to everyone's time and show up on time and notify if late.
Respect the effort vendors, prospects, and clients are giving too. They might have put in time, talent, or money to work with you or even to hear your pitch.
Show respect to your clients, co-workers, and suppliers, those relationships can make or break you.
So be respectful by being understanding, kind, truthful, and having open communication through every step of the journey.
Partnerships
Partnerships mean multiple parties respect each other enough to work together. Open communication and collaboration are essential for a partnership. The more you trust each other and work together, the more deep a connection you will develop. Your suppliers are more likely to go the extra mile for you and clients are more likely to provide more business, whether their own or by recommending you to others.
Agencies typically have preferred vendors, but are always on the lookout for other companies that can provide something new, unique, or of quality. We would then work together for a common goal – a fantastic product for our client. We were open, would regularly communicate, and would work together to solve obstacles. By being open and staying calm, we were able to navigate difficulties with ease.
That's the beauty of partnerships; you develop loyalty and trust each other. Learn more about partnerships in this industry here.
Held to ROI and KPIs
ROI and KPI, in the case you don't know these terms, ROI means Return on Investment and KPI means Key Performance Indicators.
No, ROI should never be the only goal for any campaign, that's one reason why I brought up KPI. But when was the last time you tracked ROI for a campaign anyway?
As an agency, we were held responsible for ROIs and KPIs. Before every major campaign (I'm not going to count the $5 Facebook boosted post since Facebook is pay-to-play for businesses) we would identify KPIs and would take those into account when calculating the ROI.
Even if you don't want to calculate the ROI and deal with the more "hard-core" (though completely normal in the agency world) tracking statistics, then at least set goals.
By this I mean every campaign should have a reason for a goal. Your client wants to increase business awareness in their target audience, so you buy certain tradeshow giveaways. Your client wants to increase innovation. So start an innovation recognition program in the company.
Companies need problems/reasons for calling you in, so realize that you aren't there to "just sell stuff." You are there to be a problem-solver. Now, define the problem, come up with solutions, implement, and then review. Look and see how the "campaign" went. Was there an increase in phone calls?
Side note: Two ideas for keeping track for KPIs and the overall ROI for phone calls, you can track phone calls through call tracking systems if you want a clear "where from." Another way is that you can ask the company to make it a habit to ask clients how they heard of them. See? There are various ways to see if your work is, well, working.
Was there an increase of innovative patent ideas in the company? This might be easier to track since it's internal for them, but there is still a clear "win" for them since it's growing their R&D goals.
At the end of the day, businesses only work with businesses that deliver results. If you can't show that you are driving results, what is the likeliness of anyone sticking around?
Innovation
There will always be the "classic items" that will never go out of style and then there are the "trendy" items like fidget spinners. Both will always sell.
However, what about innovation outside of the "trendy items" and the classics? Where do you look for innovative ideas? Through tradeshows, asking people, through suppliers, and a little independent research, right?
When was the last time you did your own research and found a great idea on your own?
The agency world does more than just tradeshows, asking others, talking with vendors, and the occasional research. We were constantly educating ourselves and researching the latest trends. Now agencies will approach this differently. Some have a person that researches the latest trends and reports back – a pretty cool job, too. Others require employees to do regular research. We were supposed to educate ourselves and research innovative ideas every week. If we couldn't do that, at least a few times a month.
So, how often to you force yourself to research and try something new? Whether it's trying new products, a new supplier with good ratings, selling more custom pieces, selling outside of your usual portfolio range, implementing a new sales technique, calling on a different target industry for you, or even updating your website that's still stuck in the 90's – innovation is key.
If you aren't evolving, you are dying.
Realistic Expectations
This is hard. Trust me, I know.
Clients have expectations stuck in their head and it's hard to get them out of that rut. However, if you want to position yourself as a partner, not just an order-taker, then one big step is taking hold of unrealistic expectations.
Please note: Often we, the ones that initially sell or talk with the client, are part of the unrealistic expectations, sometimes knowingly and unknowingly. So be mindful of what you are saying and be aware of what they are saying.
Reasonable Timelines
This pairs well with realistic expectations. Yes, there will be times when a good client comes with a tight deadline. However, by regularly checking in with them and asking about anything coming up, it minimizes the "rush" orders, which saves you both times, money, and headache.
Also, be sure to understand the supplier's timeline. These are set because that's how long their process takes for a good, quality product. If you don't understand why it takes so long, consider taking a tour of their location. As an agency, we would often take tours and get an in-depth education about our supplier's processes, capabilities, and so on. This also made us better at selling, answering questions, and fielding any objections. Knowledge is power in sales and this industry.
Hence, work with your clients by setting realistic expectations and reasonable timelines, which will save everyone effort, time, money, and stress throughout the order.
Besides, you don't want them to get into bad habits!
Training Clients
Speaking of bad habits, rather than having to break them of bad habits, it's better to "train" clients to be more manageable.
As an agency, we would regularly talk about training clients to be more realistic and overall easier to work with. Train them by setting clear boundaries in the beginning and sticking to them. If you say that you leave the office at 5pm, then don't deal with any client activity after 5 pm or on weekends.
Set those clear guidelines and stick to them, make emergencies the exception, not the rule.
This applies to timelines, expectations, respect, working hours, and many other factors. It all depends on what you are willing to do, but you can't run a business when your hair is always on fire. So, take the little bit of time (and it does take time) to train clients a little to make working together smoother.
Custom
Every company or organization wants their own stamp on things. They want it to be in their color, they want their logo, photos of their people, and so on. As they should, every piece should represent the DNA of their brand.
But here's the thing, whether it's an award or a website, there is always the ability to "upgrade" from the stock options (insert logo here types). If a company wants it a bit more custom to them, then look at those options. The more the product syncs with customers, the happier your clients will be. Yes, custom can be scary, it takes time, effort, and some consider it a bit more of a risk, but the payouts and rewards are bigger!
By doing custom, you will delve into the brand and get a deeper understanding, which will last you the whole time of your relationship. This also means they'll be more likely to trust your judgement and ideas. When a company knows that you "get" them, they feel better about building that partnership.
Furthermore, custom means they will have that collaboration that high-end clients are usually looking for. You've seen the websites that just fit the brand. Why can't promo products do the same?
Take the time to understand the brand, sell that bigger custom piece, and watch as your ideas come to life, as well as have a happy client.
They will feel like they got the guidance they needed but still had their input to create the perfect product to suit their wants, needs, and requirements.
More Strategy
I get on these Promo Groups all of the time and people are asking for ideas for an upcoming meeting. There are plenty of unknown companies and ideas out there that are inspiring and could be exactly what you need, so checking on these groups and asking for ideas is perfect. However, every once in a while I see the two questions that should be the first thought in your head every time – who's your target audience and what are the goals/outcomes needed for this?
Strategy should be an element in every project you do. An agency is strategic. They analyze the best solutions with the highest ROI. They research the audience, company, competition, and have an in-depth understanding of what will work the best for the outcome expected or wanted, if not better.
You need to be strategic…
Before walking into you meeting (do your research)

With your meeting (have conversations)

With your solutions (think before spouting ideas, strategy, and customize to needs)

With your partnerships (be respectful, build partnerships, and build relationships)

With your implementation (timelines, expectations, follow ups, customer service, training clients, open communication, and ROIs and KPIs)

With your further relationships (relationship management, conversations, follow ups, open communication, and training clients)
See what I did there?
I know this was a long blog and if you managed to stick through it with me, thank you! I hope you learned a bit more about some of your areas of growth.
It's a tough world, but my goal is by bringing a bit of the tried and true agency approach to this industry, we will see more innovation, relationships, partnerships, and growth.
If you would like to learn more about an agency approach or would like to pick my brain or Dave's brain about opportunities and growth – reach out to us. We'll be happy to help. Dave has been in this business for a long time, bringing quite a bit of knowledge and insight to the table. While I'm new but bring unique prospective and different ideas.
If you would like to learn more about Bruce Fox then check out our website, distributor tools, portfolio, newsletter, social media, or our blog – all are great resources. Happy selling!
---

Kristina Hublar is your friendly neighborhood Marketing Specialist at Bruce Fox, Inc., which means she is the person behind the keyboard for the social media, emails, website, and other marketing efforts. She's new to Bruce Fox, but is an Indiana native. In her spare time, you'll find her plotting her next road trip, bobbing along to music while crafting, with her nose in a book, or spending time with loved ones.