Estimated Read Time: 4.5 Minutes
---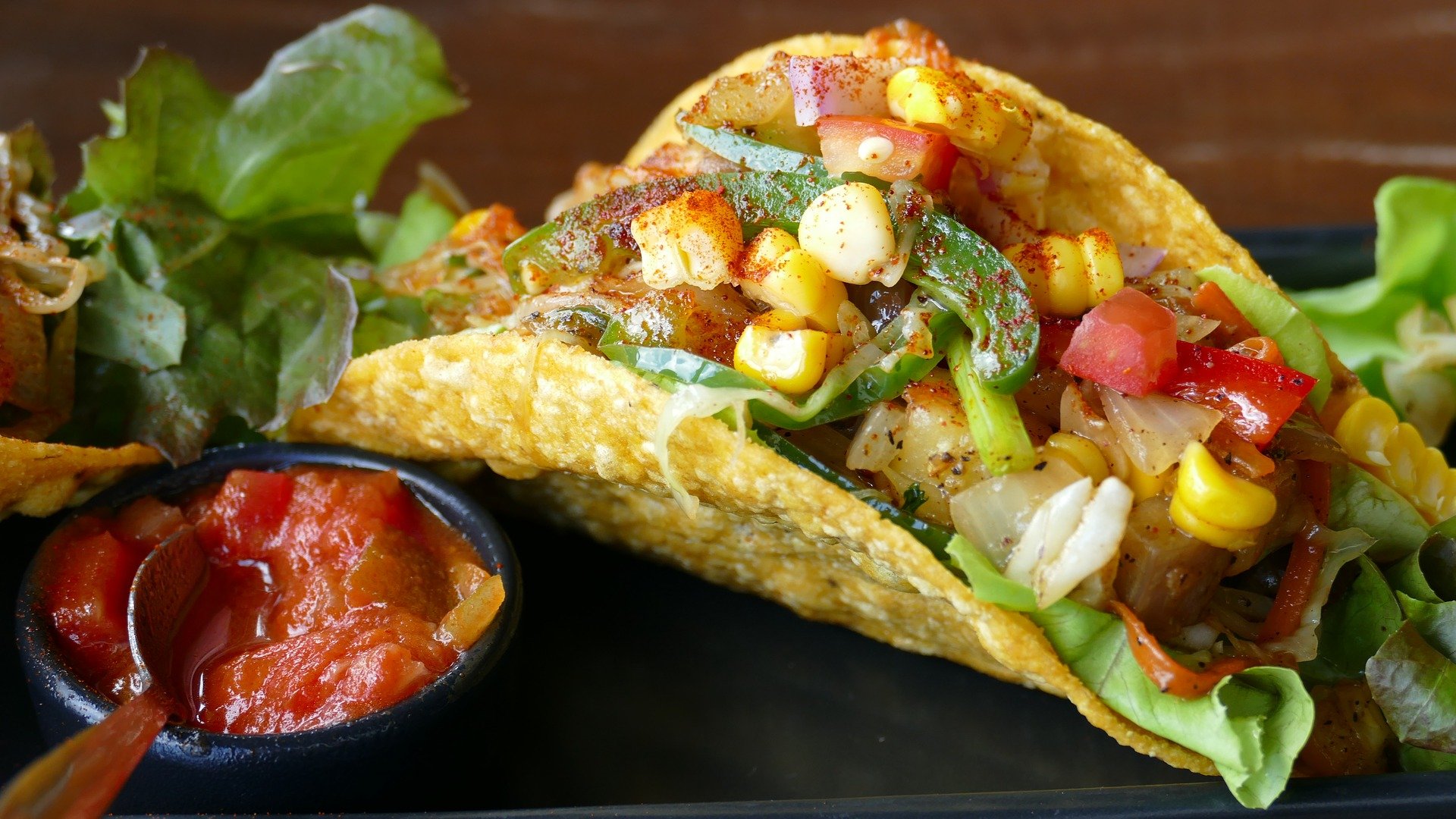 I have tacos on the brain… thanks @JayBusselle and #promochat.
So, delicious tacos and Engraved Value Plaques – what on the world do those have in common? Certainly not the taste and ability to eat them - obviously.
The Power of Choice
The reality is a simple concept, one that could have been changed out from tacos to hamburgers, a car, or anything else that allows for choices to build what you want and need.
They have options and choice in common – being able to build it the way you want it.
No one wants to be trapped with one option and one way to do it. That's not the world of promo; clients want their own stamp and unique signature. Whether that's their logo, their colors, or their diction, companies want to build what they want.
The issue is if they can't do a custom project, then they have to work with stock with a splash of custom.
That's when you usually take to ESP, SAGE, ZOOMCatalog, or other online resources to search for products within your price, theme, quantity, timeline, inspiration from talking with the client, and other needs. It's a lot to take into account and sift through. The power of choice is that you get to research, pick the best options based on your beliefs and preferences, and then you can help guide your client to make a decision from what you laid before them.
You get to choose all of those factors. Typically, you have plenty of options for sunglasses, shirts, hats, and even Bluetooth speakers, so much so that all you have to do is pick the company, size, budget, color, and extra features – nice, right? Choice is powerful indeed.
But what about awards? There are the high-end awards then there are the cheap ones where you're lucky if you can get a logo on it, which many end up taking when they are desperate or tired of searching. When you're used to choice it's hard to deal with no choice on anything.
Build What You Want, Like a Taco
I'm finally circling back to my point… and the delicious thought of tacos. My point is that when choosing what products to look at, it's nice to have the power of choice when building your award.
With awards like our Engraved Value Plaques from our DYR Collection, you can pick from a list of "ingredients" and match to best suit your needs, just like going through the line at your favorite taco bar.
Chicken, beef, or veggies? Chicken.
Pico de gallo, corn, or spicy? Not spicy because I'm a wimp.
Yes, I want all of the fixings.
Yum.
So, for an Engraved Value Plaque, here are your options to mix and match to build the plaque that fits your needs and the needs of your client.
Again, I'm talking about the DYR side of awards, and not the custom. As you know, DYR has lower minimums and faster turnaround times. It's stock with a splash of custom to help fit a different set of needs than what typically comes with the custom side of things.
Engraved Value Plaques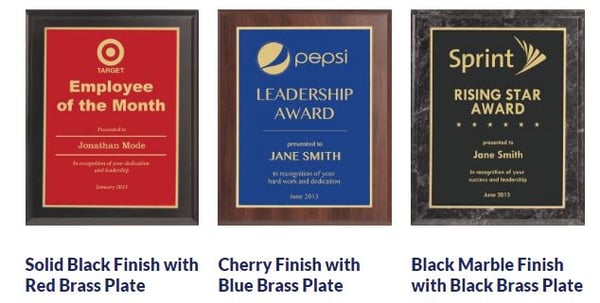 An Engraved Value Plaque is typically what people think of when it comes to a plaque. These are perfect to hang on a wall or sit on a desk. They are professional and simple – exactly what you are looking for with an Engraved Value Plaque, with the added bonuses of lower minimums, standard and reasonable pricing, and faster turnaround times with a combination of stock and customization.
Steps to Build Your Engraved Value Plaque
Step 1: Choose your plaque base: solid black finish, cherry finish, or black marble finish.
Step 2: What color for the plaque: red, blue, or black?
Step 3: What is the title for the plaque? Call it what you want, as long as it fits. Employee of the Month? Innovation Award? Training Program Recognition? There are countless options.
Step 4: Logo. Send the logo and choose if you want just the logo, just the name, or both.
Step 5: Who. Later on the process, we will have you send a list of the names of who gets these awards. That personalization gives it an extra touch that increases the likeliness of the award being effective.
Step 6: Wording. What do you want the plaque to say? In recognition of hard work and dedication? In recognition or compliance and safety? In recognition in going above and beyond for a customer? Again, you have countless options.
Step 7: Wall hang or easel to sit on a desk? We have both options, allowing for choice based on the recipient's workstation and typical day.
No more steps than, and even easier than, making a taco because you get to see it before ordering it (we typically have a turnaround time for virtuals in only 1-2 days).
So, the next time you order a mouthwatering taco, or are looking for a plaque, remember to choose a company that allows for the power of choice. Not forcing you to only order some leftover seafood taco that smells, but allowing you to choose from reliable ingredients that will combine to create the perfect taco… or plaque for your needs.
Enjoy the mighty power of choice and I hope you have a great lunch!
---
Hero Photo Credit: Pixabay
---

Kristina Hublar is your friendly neighborhood Marketing Specialist at Bruce Fox, Inc., which means she is the person behind the keyboard for the social media, emails, website, and other marketing efforts. She's new to Bruce Fox, but is an Indiana native. In her spare time, you'll find her plotting her next road trip, bobbing along to music while crafting, spending time with loved ones, or with her nose in a book.