Estimated Read Time: 5 Minutes
---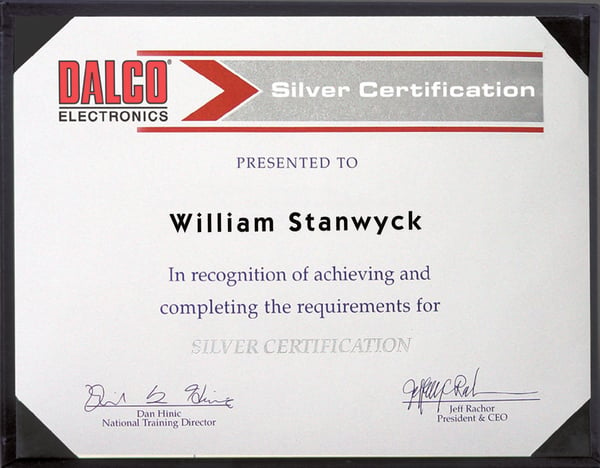 There are forms of recognition that are classics.
We all know these recognition award classics – each have their own time and place best received.
Award Certificates
Today's variable print technologies make it easy to adapt personalization, logos, titles, signatures – all graphic elements. Certificates are a common form of recognition that many prefer for certain occasions.
Bonus: Did you know that with your qualified recognition program, Bruce Fox can design and print your certificates?
Ribbon Corner Certificate Holder
Recognition should be front and center with distinction and elegance. That's why we offer the Ribbon Corner Holders.
The classic certificate is elevated and secured through the ribbon corners to hold your unique certificate in place. Since the edges, especially the corners, are more susceptible to harm, the certificate holder helps protect the certificate. The clear acetate face protects the certificate, and the holder includes a hanger on the back.
Plus, we all know that a certificate holder like the Ribbon Corner looks better for presentation.
Stock Certificate Holder
DYR is our stock (with a splash of custom if necessary) product line.
Some benefits of working with DYR are:
Lower minimums (only 1 for the Ribbon Corner Certificate Holder)

Faster virtual turnaround times (typically 1-2 days)

Faster production turnaround times (typically only 7-10 days)
Learn more about our DYR line options here.
Want to get started? Reach out – we'll be happy to help.
---

Kristina Hublar is your friendly neighborhood Marketing Specialist at Bruce Fox, Inc., which means she is the person behind the keyboard for the social media, emails, website, and other marketing efforts. In her spare time, you'll find her plotting her next road trip, bobbing along to music while crafting, spending time with loved ones, or with her nose in a book.