Estimated Read Time: 2 Minutes
---
When you think of an award, you typically think of glass or crystal awards, right?
Don't worry, you're not alone.
They're sleek, elegant, and typically easy to sell – everyone knows and understands glass awards.
But did you know that Bruce Fox's DYR line offers glass and crystal awards?
Bruce Fox's DYR Line
"DYR? I know Bruce Fox, but not their DYR line."
That's a common comment. Yes, we're known for our custom awards, recognition, and other pieces, but few know about our stock line – DYR.
That's why we recently wrote a blog series showcasing our various DYR product lines:
Our glass and crystal awards fall under the "Classic Solutions" category.
But what makes DYR so special?
Because these are our stock products, you get the following benefits:
Lower minimums (typically only 1-3, depending on the product)

Faster virtual turnaround times (typically 1-2 days)

Faster production turnaround times (typically only 7-10 days)
Glass and Crystal Awards
So, what type of glass and crystal awards do we carry? Too many to put in this blog, so here are some of our most popular items. You can check out a wider variety on our website - mydyr.com.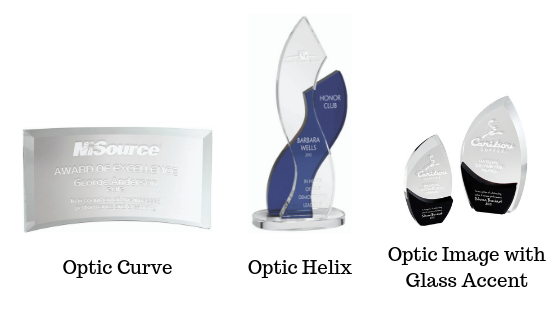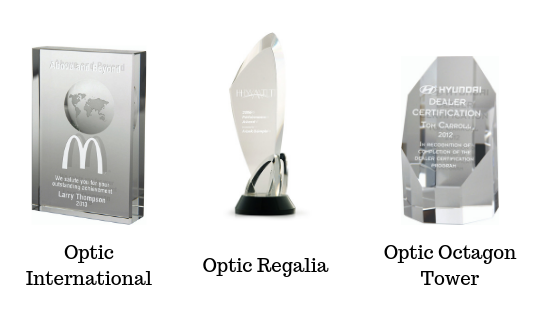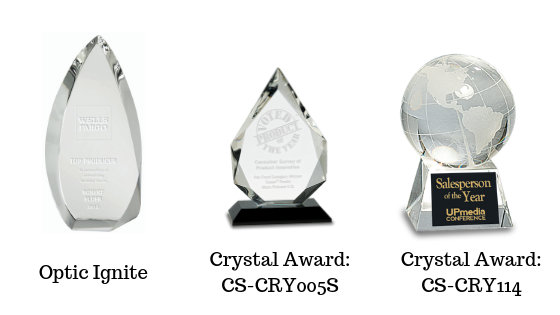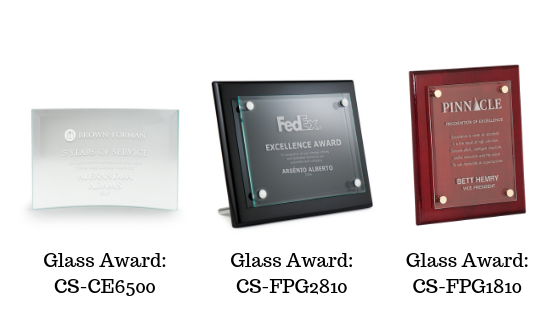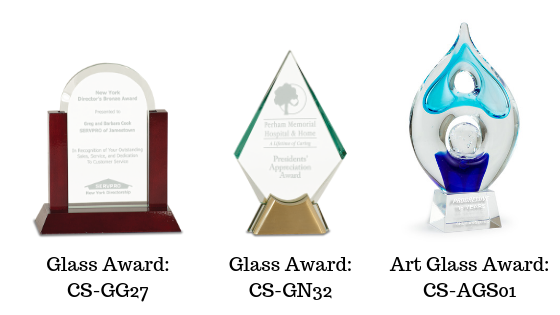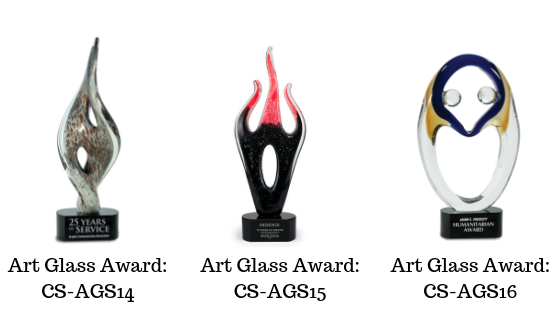 Learn more about our other DYR products by reading our blog, checking out our DYR website, or by reaching out to our DYR team.
Want to get started with a glass or crystal award? Go to our page and view our pricing or contact us – we'll be happy to help.
---

Kristina Hublar is your friendly neighborhood Marketing Specialist at Bruce Fox, Inc., which means she is the person behind the keyboard for the social media, emails, website, and other marketing efforts. In her spare time, you'll find her plotting her next road trip, bobbing along to music while crafting, or spending time with loved ones.