Estimated Read Time: 4.5 Minutes
---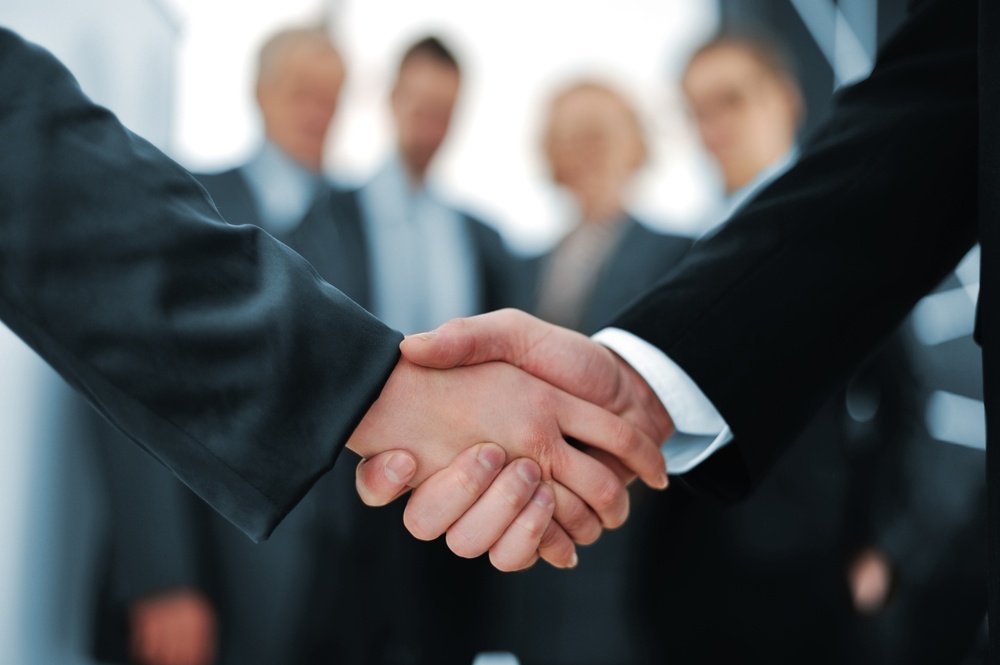 A scary phrase, but it's a true one.
Don't you ever wonder where your clients are getting some of their products? Do you sell them tradeshow giveaways but wonder where they are getting their polos?
It's a simple concept; your clients have to be getting those products somewhere. So, where are they getting them from? Are they buying online or are they working with another company? Both are bad for business, right?
Scary Concepts
If you only sell one piece, where are your clients getting the rest?
Alright, you might sell a few things, their branded clothing, their tradeshow handouts, and even their investor gifts, but every company has an employee retention program and an engagement program, which more often than not includes employee anniversary gifts, onboarding gifts, sales awards, and other recognition and engagement needs. Offices also need branded signage and other branded symbolic, commemorative, or displayable products. Where is your client getting all of that?
Are you seeing dollar signs? Because I am. I'm seeing missed opportunities and money going to another person.
It's scary to think about how your client is getting products, which you could be selling, from someone else. That's a lot of money and growth you're missing out on.
Do you want to hear an even scarier feasible nightmare? That "other salesperson" might have a better relationship or might start selling what you are selling, which means that you might start losing the business that you have!
If You Aren't Selling It, Someone Else Is
It's as simple as that.
If you show that you are flexible and can do more than the pens and hats, then you might be able to grow with the needs of the company; preventing them from looking elsewhere. However, if you don't tell or show them that you can do more, how can they know that they can go through you?
Your client is going to get these things from somewhere/someone.
And no one wants to be a one to two trick pony.
Plus, if you are too scared to address their needs, then you get to watch as they bring someone else in to sell them those products. Basically, you rolled out the red carpet for your competition to sell to your client. Then who knows what will happen? Will they develop a better relationship with your client? Will they have more unique products and suppliers? Will they have a better understanding of the client and the company needs, providing more insightful recommendations?
If you are starting to sweat and worry about your clients, then good, I'm glad. That is the whole point. I want to scare you into realizing what we've been seeing all along. If you are too scared to sell something, such as custom or the employee recognition and engagement market, then someone else will have no problem coming up and selling those needed products to your client.
Don't think they are needed? Here are facts…
Oh look, employee recognition is essential and a growth area.
So, if you aren't selling employee recognition and retention to your client, someone else is.
Bonus: It's hard for others to compete with a custom piece that a company/organization feels fits their brand perfectly. Besides, you don't want to be an interchangeable commodity in this day and age.
Whether you need to grow your client for more business or if there are needs that you are not filling, be sure to watch out. If you aren't selling and solving problems for your clients, then someone else can and will. You don't want to be left out and eventually squeezed out of a client that you've worked hard for!
---
Want more statistics on recognition? Get our Awards and Recognition Statistics and ROI Whitepaper here.
If you'd like other resources and tools, check out our website and blog. We're always ready to help and answer questions, so feel free to reach out.
---

Kristina Hublar is your friendly neighborhood Marketing Specialist at Bruce Fox, Inc., which means she is the person behind the keyboard for the social media, emails, website, and other marketing efforts. She's new to Bruce Fox, but is an Indiana native. In her spare time, you'll find her plotting her next road trip, bobbing along to music while crafting, spending time with loved ones, or with her nose in a book.