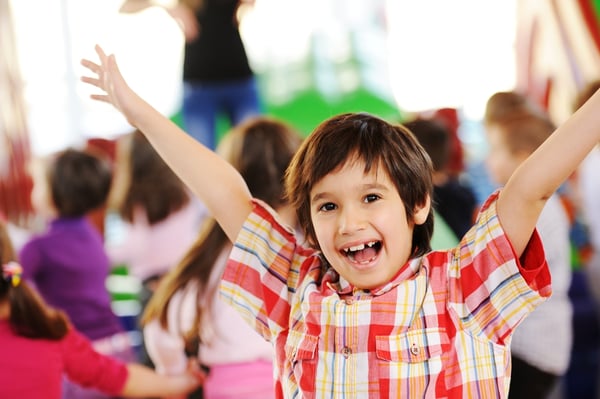 Do you remember what it was like when you believed in the Tooth Fairy? You likely would excitedly place your tooth under your pillow, then force yourself to go to sleep.
When you'd wake, you would immediately check under your pillow to see what the tooth fairy left for you.
Those emotions of excitement and surprise were a unique experience. But you don't have to leave those early school days and childhood beliefs – no, you can bring those emotions to life for your hard-working employees.
Rekindling Excitement for Workers
Employees deserve and need to be delighted, just like when we were kids. That's the best way to retain and engage your employees.
Here are some articles we've already written to help:
Even though you know that employee happiness is vital for employee engagement and the overall success of your company, when was the last time you showed your employees that you cared?
We started seeing last year that people are wanting experiences more than physical gifts. The "experience generation" even became a common label. And our prediction is that this is not just a fad that'll fizzle out anytime soon.
A recognition/awards program is not and will not be effective if you just give it to anyone or everyone. Consolation prizes are not effective – adults know what those mean.
Yes, you should do something to mark this special occasion – you, your employees, and your stakeholders deserve to commemorate it.
So we've put a list of the 9 most popular we've seen as a corporate recognition company.
These questions will assist you in defining and refining the program, which will make writing out the framework and overall program plan a breeze.
Employers must look at making a change to meet the needs of their least recognized target audience – their employees.
Employee appreciation is cheaper than disengaged employees and the later employee churn. Make the investment of appreciating and recognizing your team to save you thousands of dollars in disengagement, loss of knowledge, and churn-related losses.
When was the last time you looked at how your recipients see your gift? Does it mean anything to them? Or does your gift come off as a slap in the face?
The point is that all companies and organizations should take this time to remember to be thankful. It's your people that make your company.
We can all use some insider tips, right? So, I've compiled a list that my 30 years here has taught me.
Since we often work with the US Government and other military, emergency, and veteran organizations, we understand the sincerity and importance of this.
Your brand is how the public, your clients, and even your employees, perceive your business.
Here are a few ideas to get your juices flowing.
I've put together two lists – one to help you get the ROI that only an effective award can bring and the other on how to deliver that "wow factor" that you've been dreaming about.
There is also a parallel between the two names for Valentine's Day to showing employees some love and being ignored by management.
Onboarding is a hot button topic right now, along with employee engagement and retention.
So, what are you going to give out? Pens or jackets? No. It's called an awards banquet for a reason and that has a certain stigma to it. People have expectations.
Employee recognition, as I'll refer to it here, goes by a myriad of names, but its goal is always the same: increase employee satisfaction (aka "engagement") by bringing awareness of the "good stuff" an employee, or group of employees, has done.
---

Kristina Hublar is your friendly neighborhood Marketing Specialist at Bruce Fox, Inc., which means she is the person behind the keyboard for the social media, emails, website, and other marketing efforts. In her spare time, you'll find her plotting her next road trip, bobbing along to music while crafting, or spending time with loved ones.